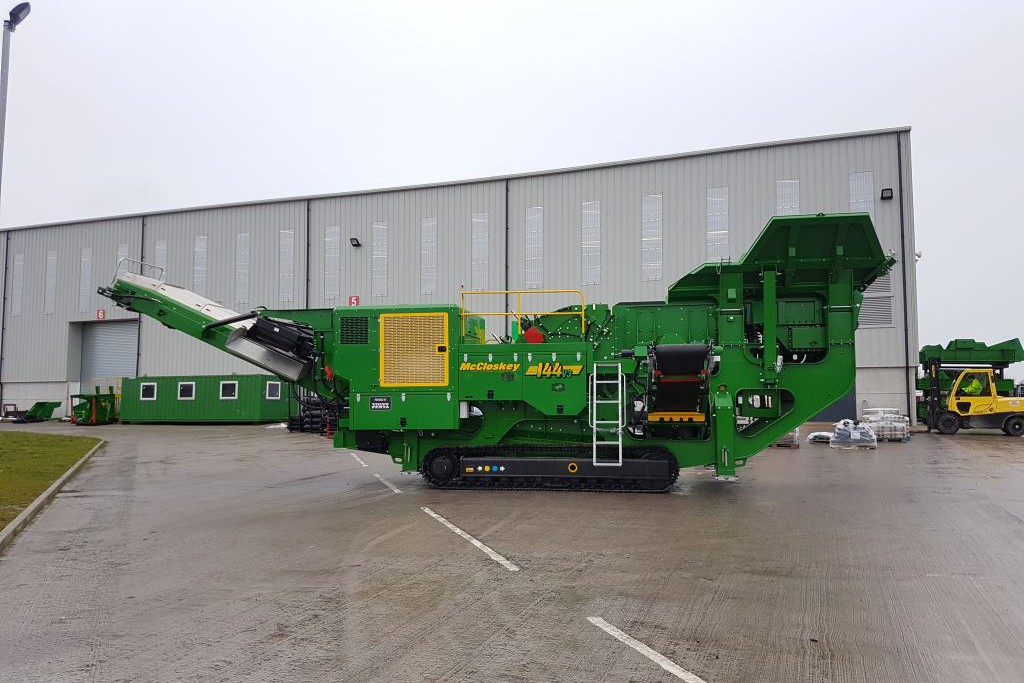 The new I44v3 Impactor continues to bring high quality and high production capacity to McCloskey mobile impactor applications.
Feedback from McCloskey customers resulted in significant changes to the impact crusher line, including direct drive, an enhanced material flow path, larger pre-screen, and a more open chassis. Efficiency is boosted with the new crusher design, particularly in the material flow path. Each sectional component is wider than the last to allow an unrestricted flow without funneling or narrowing, eliminating material bridging.
The direct drive crusher rotor is also a new feature on the I44v3, bringing more power, along with lower fuel costs. The redesigned open chassis allows for better access, and a magnet contributes to easier operation of the crusher.
Specs
Key Specifications

| | |
| --- | --- |
| Transport Length | 51' 4.9" (15.668m) |
| Transport Width | 9' 1.5" (2.78m) |
| Transport Height | 11' 1.8" (3.4m) |
| Stockpile Height - Main Conveyor | 13' 7.1" (4142mm) |
| Stockpile Height - Side Conveyor | 8' 2" (2488mm) |
| Weight - incl Magnet & Dirt Conveyor | 92,594 lbs (42,000 kg) |