World of Asphalt and AGG1 2018 Show Preview Part 4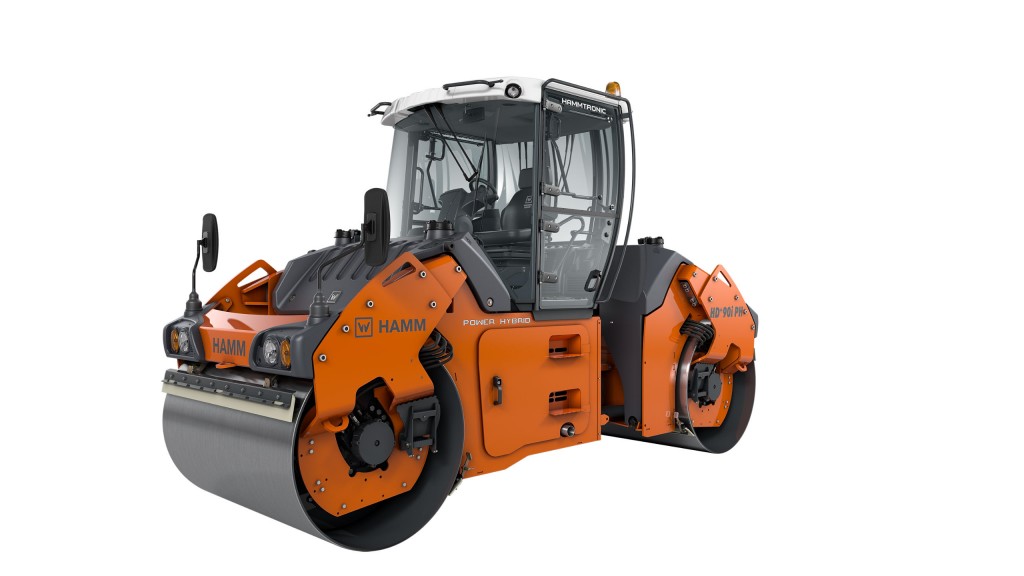 World of Asphalt will be held in Houston, Texas, from March 6 to 8 and features educational programming and exhibits focusing on the latest technology and innovations for the asphalt industry. The Agg1 Aggregates Academy & Expo, co-located with World of Asphalt, offers educational sessions and exhibits on the latest developments for the aggregates industry. The following are highlights of products that attendees can expect to see at the shows.
You can find Part 1 of Heavy Equipment Guide's Show Preview here.
Teletrac Navman's software solutions connect businesses to their assets, making accurate real-time location, status and activity across an entire fleet available on a computer or mobile device. Putting GPS telematics data to work enables construction and paving businesses to analyze asset utilization and production efficiency, predict maintenance requirements, manage workflow, measure driver performance and safety, and optimize operations. Managing the timely delivery of hotmix to multiple customers and sites as well as coordinating a range of assets are just some of the many challenges that can be made easier with real-time telematics.
Telsmith is showing the T-Series Cone Crushers, which are engineered to deliver uncompromising productivity, safety and ease of maintenance with maximum uptime in the toughest, most abrasive aggregate and mining applications. A patented anti-spin system prevents head spin to help extend manganese service life and is mounted on top of the main shaft for easy, safe, top-service access. A single support bowl for all concave liner profiles allows optimum versatility, flexibility and efficiency in any crushing application. Telsmith will have touchscreens on display offering 3D tours of the equipment.
Terex Mineral Processing Systems will be launching the new Common Control Module – a next generation control system that addresses many issues currently facing aggregate producers, including safety, inexperienced operators, reduction in downtime of machines, electrical troubleshooting and the expense of automation. The CCM offers easy one-touch control for single plant or multiplant operation. With a rugged module sealed against dust and moisture it is also vibration resistant. It eliminates failure-prone timers, switches and relays. According to Terex MPS, the new "Electronic" coils outperform older NEMA-style contacts. MPS team members will be available to discuss these latest innovations and to offer their unique combination of experience and expertise to customers seeking maximum efficiency, performance and serviceability from their crushing and screening equipment.
Topcon Positioning Group's new SmoothRide asphalt paving system delivers the smoothest surface possible while efficiently managing the quantity of material for each product. In most situations, it is inconvenient or impossible to shut down a road and map its surface using traditional survey methods. The Topcon vehicle-mounted solution scans roads at driving speeds with no need for lane closures, crash trucks, escorts or any other typical road survey collection obstacles. That information is taken to a paver or milling machine, allowing variable depth performance. The result is a much smoother road and faster completion times.
The Trail King 110 HDG Paver Special offers flexibility for hauling pavers and excavators. The standard boom trough has an optional removable insert for hauling versatility – haul your paver, then remove the insert and haul your excavator with just one piece of equipment. The trailer has a load capacity of 55 tons distributed or 51 tons in 16 feet. The Paver Special offers a tapered deck with 42-inch front ramps and an 11-degree load angle. The 18-degree extended transition area slope offers improved mobility for equipment.
Volvo Construction Equipment will bring a significantly revamped road product lineup to World of Asphalt, anchored by a trio of new compactors equipped with the latest intelligent machine control technology. Asphalt compactors on display will include the new eight-amplitude DD110C, DD35B and DD105OSC oscillating roller. Also on display will be the latest B-series pavers and soil compactors.
In addition to its growing lineup of compaction equipment, experts will be available to answer questions about new road technology and uptime-enhancing features and services, such as Compact Assist, the Volvo Intelligent Compaction System with Density Direct, which provides real-time density calculations, and ActiveCare Direct, the telematics monitoring and reporting service offered directly from Volvo.
In 2017 the Wirtgen Group, including Hamm, was acquired by John Deere Construction & Forestry. At World of Asphalt, Hamm will introduce to North America its unique PH hybrid powertrain system for tandem asphalt compactors. This innovative concept has been developed to save fuel costs and maintenance work. The totally new system combines the traditional internal combustion engine with a hydraulic accumulator. The internal combustion engine covers the base load while a hydraulic accumulator meets peak loads. Hamm is introducing the hybrid powertrain system in the HD+ 90i PH tandem roller.
The HD+ 90i, a popular tandem roller in the medium weight class, has until now operated with a Tier 4 Final 114-hp (85-kW) diesel engine. In the new hybrid power roller, brief peak loads are handled by a hydraulic system, enabling the roller to be equipped with a smaller diesel engine for the same performance. The load on the diesel engine is also reduced in that the radiator fans are electrically operated for optimum efficiency.

There are several benefits. For example, the nine-tonne HD+ 90i PH roller can now be powered by 74-hp (55.4-kW) engine in place of a 114-hp (85-kW) unit - while still providing the same compaction power. The smaller engine does not require an SCR catalytic converter or DEF fluid and the powertrain is significantly quieter. The hybrid powertrain, in combination with the electric fan drives and a start-stop system, enables significant savings of up to 15 percent in fuel consumption and substantially cuts carbon dioxide emissions.

The hybrid system underwent field trials in selected markets during 2016 and 2017 and is expected to be available in North America with double vibration (VV) and vibration-oscillation (VO), as well as the smooth drum-pneumatic "combi" rollers (VT) as options in 2018.
Heavy Equipment Guide's World of Asphalt and AGG1 Show Preview continues
Company info
Related products