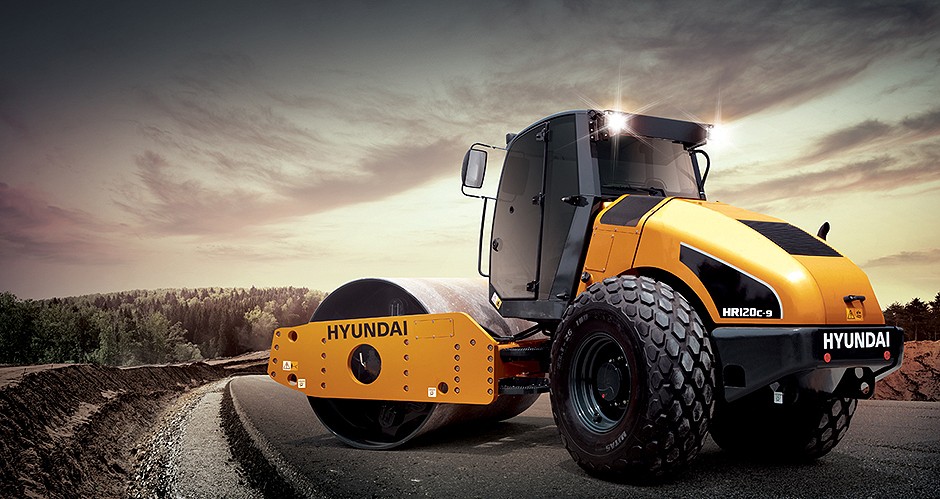 Hyundai's all new compaction rollers offer excellent maneuverability, enhanced operator comfort and easy maintenance. They are an ideal solution for soil and aggregate compaction for residential and commercial site prep and road construction.
Hyundai rollers feature easy maintenance of all components thanks to the wide-open engine area. The overall compact design delivers ideal circumferential visibility.
Features & Benefits
HA control
Perfect adaptation to different types of soil. A continuous tractive force adjustment automatically ensures maximum traction at the axle and the drum at all times.
Vibration
2-stage vibration system with a high compaction capacity. 2 frequencies and amplitudes for surface and deep compaction can be selected.
Safety
Ideal circumferential visibility, even while going backwards, thanks to the inclined engine hood and a compact design. The ROPS panoramic cabin s equipped with individually adjustable operating elements.
Engine
Water-cooled Diesel engines with large fuel tanks, high durabilility and low fuel consumption A minimized noise level is attained by means of special engine bearings.