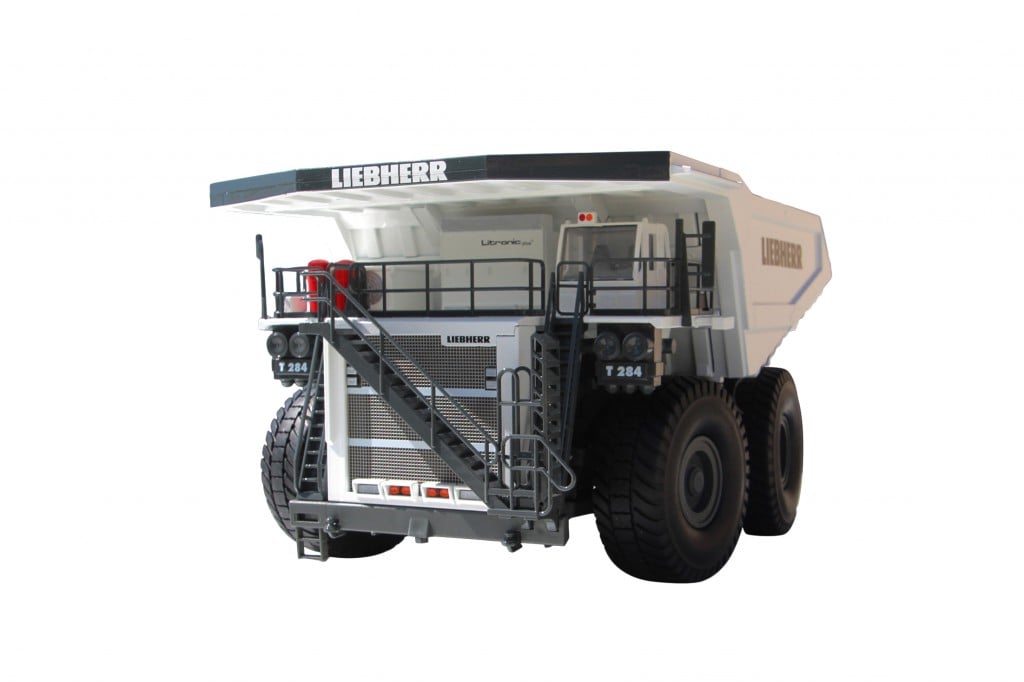 The Liebherr T 284 mining truck represents Liebherr's advancement of the successful T 282 C. It continues to be the lightest (lowest empty vehicle weight) and most capable (highest payload) ultra-class mining truck, while offering reduced fuel consumption and emissions through a Tier 4f engine, delivering over 4,000 hp. This further improved machine enables customers to meet production targets with fewer trucks, or in less time.
Features & Benefits
LARGEST PAYLOAD
By hauling more per cycle, the T 284 allows Customers to maximize the return on their investment and to meet production targets with fewer trucks or in less time.
DRIVABILITY
Liebherr is committed to designing mining trucks that operators want to drive. The T 284 fulfills this commitment and promotes driver efficiency with its superior comfort, acceleration and handling.
INTELLIGENT POWER USAGE
Engine power usage is optimized by running auxiliary components such as pumps, fans and motors only when needed. Fuel is conserved when the engine is idling and more power is available to accelerate the truck and climb grades when necessary.
OPERATOR SAFETY
The T 284 cab is designed to be a safe, comfortable and productive environment for operators. The cab provides maximum visibility and is certified for roll-over and falling-object protection.
FUEL EFFICIENCY
Liebherr's Litronic Plus drive system paired with the latest engine technology provides excellent fuel economy. Lowering the fuel consumption of the truck fleet can significantly reduce the carbon footprint of the entire operation.
Specs
Key Specifications

| | |
| --- | --- |
| Payload class | 363.00 t |
| Gross vehicle weight (GVW) | 600.00 t |
| Gross HP (SAE J1995) at 1900 rpm | 3,000 kW |