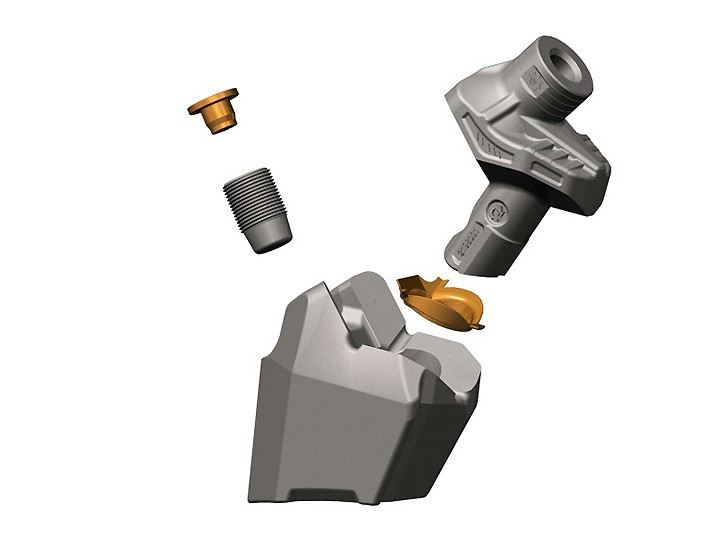 Cutting technology is a core competence of Wirtgen GmbH and – as a component in this category – so is our quick-change toolholder system. It is continually being advanced with the aims of boosting the performance and economic efficiency of cold milling machines and delivering reliable solutions for our customers. The robust upper part is quick and simple to replace right on the job site. The recently developed HT22 quick-change toolholder system, in particular, increases machine availability while additionally extending the service life of your milling drum.
Features & Benefits
Contact surface of toolholder system
The large, prismatically arranged contact areas between the upper and the bottom part reliably transfer the high cutting forces into the bottom part of the toolholder.
Geometry and cross-section of shaft
The optimized geometry of the shaft of the upper part of the toolholder is extremely break-proof and offers an increased resistance to unwanted deformations.
Wear behavior on upper part
Having ideal conditions, the service life can exceed 1,000 hours due to the maximum wear distance.
Exchange of upper part
The HT22 quick-change toolholder system offers an extended service interval plus lower servicing requirements compared to its precursor, the HT11.