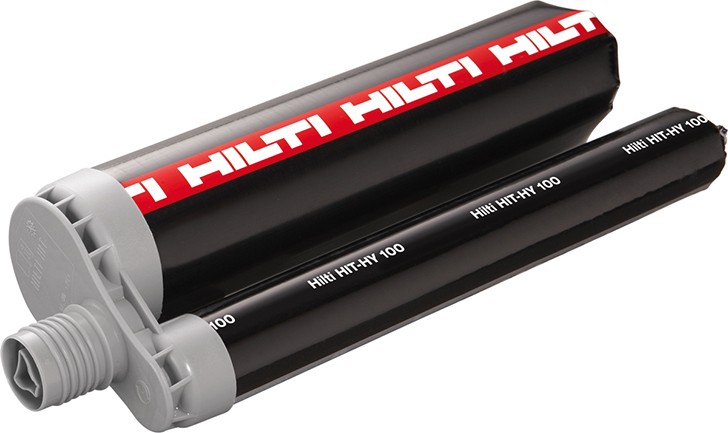 The new Hilti HIT-HY 100 Adhesive Anchoring System is the latest addition to the fast cure adhesive anchor portfolio and designed for solid performance in a wide range of applications. Designed to utilize the existing Hilti dispenser platform and ICC-ES approved for uncracked concrete, this anchor is the perfect complement to the portfolio for day to day jobsite needs.
Features & Benefits
Performance
ICC approved for uncracked concrete. Complete anchor system available, including HIT-V, HAS-E and HIS rods. Easy and accurate dispensing with battery dispenser.
Reliability
Reliable fastenings using the traditional cleaning method (2x2x2). Tested with a wide range of rod diameters and embedments.
Applications
Anchoring light structural steel connections (e.g. steel columns, beams). Rebar doweling and connecting secondary post-installed rebar. ICC approved for un-cracked concrete.