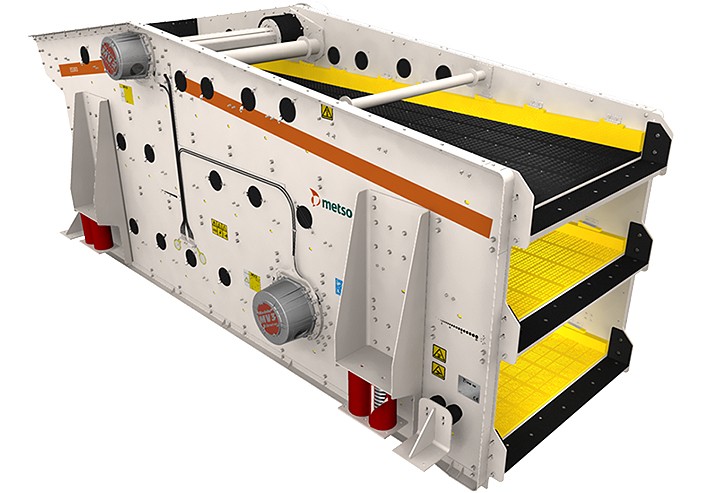 Metso is proud to present a unique and robustly designed high-energy elliptical motion screen. Metso ES provides increased uptime and safer maintenance, while delivering up to 25% more screening capacity compared to a conventional screen of the same size.
Features & Benefits
High screening efficiency
In difficult screening conditions – such as wet screening or screening of sticky and dirty materials - Metso ES provides exactly the kind of aggressive screening action you need.
Design
Metso ES is the result of FEA and fatigue calculations, combined with extensive kinematic studies. The result is a simpler, but more effective design.
Trouble-free operation
A highly reliable grease lubrication system, asymmetrically located vibrators, and just two counter-weighted and unbalanced shaft lines keeps downtime and maintenance to a minimum.
Safe and convenient
Compared with other elliptical motion screens, Metso ES is designed with up to 50% more space between the decks. This makes it easier, safer and more comfortable for operators to access for maintenance purposes.
Up time
The Trellex LS system has been designed for dependable operation, with lightweight rubber or polyurethane modules, easy snap-on connections and an emphasis on recyclability.
Make the match
We offer the industry's only truly global sales and support network. This means Trellex LS are always available, quickly and conveniently, regardless of geographical location.