Weekly recap: how Rokbak rebranded, Caterpillar's new mining truck, Volvo CE's electric hauling investment, and more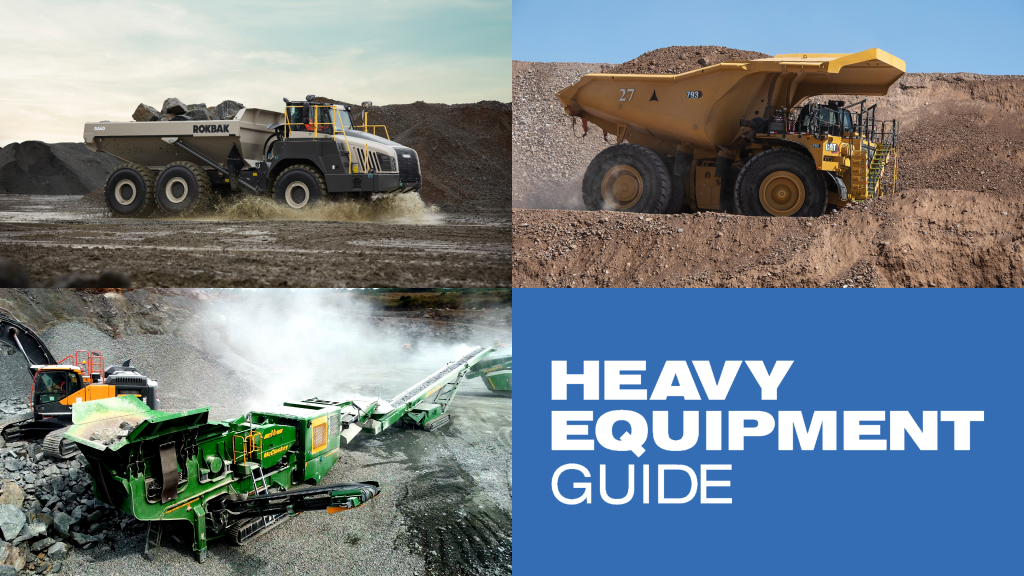 Rokbak knows that completing a successful rebrand is no easy task. This year marked the first anniversary of the Rokbak brand and the company has shed some light on how the rebrand succeeded. Plus, with Volvo CE's increased investment in electric hauling solutions and with Bobcat's bauma 2022 presentation about sustainability in construction, electric equipment stood out this week too. This week also highlighted McCloskey's J4 jaw crusher that utilizes new features to improve productivity in hard rock applications and Caterpillar's new mining truck that has an increased payload capacity. Here are five articles from this week you won't want to miss.
Added investment to expand Volvo CE efforts towards electric hauling solutions
Volvo Construction Equipment will invest SEK 360 million into its Braås, Sweden, facility between 2022 and 2027. The investment will focus on broadening the company's efforts to develop different powertrains for the growing range of contractor needs in the construction sector. The Braås facility specializes in the design and manufacturing of articulated haulers and has been busy developing environmentally conscious machines previously. With the new funding in place, the facility will be updated, allowing it to produce a larger range of articulated haulers with different types of powertrains, reflecting the shift in demand towards equipment with more sustainable power sources.
Learn more about Volvo CE's facility investment in the full article.
New McCloskey jaw crusher design makes it a rugged hard rock option
McCloskey has added new features to the J4 jaw crusher to improve its productivity in hard rock applications. A jaw chamber design is fed through a 1060mm by 700mm jaw opening that accommodates large feed sizes and helps boost productivity. The crusher's material path uses a 1064mm by 4247mm grizzly pan feeder under the hopper that allows for better sizing of material with a variety of mesh options. The J4 offers a choice of either a two-deck or one-and-a-half-deck system. The two-deck system delivers an extra product spec over the mid-size product conveyor.
Find out everything you need to know about McCloskey's J4 jaw crusher updates in the full article.
Rokbak celebrates one year since successful rebrand: how did they do it?
Jacqueline Reid, the global director of marketing communications and product management at Rokbak, says that back in 2018 contractors felt like the Terex Trucks brand was no longer a brand for today. Jumping ahead to September 2022, Rokbak has celebrated one year since it launched its new brand into the market and the future of the brand has completely changed. A new look, huge investments, technological improvements, and hard work from the Rokbak team were just some of the reasons why Rokak's rebrand succeeded.
Learn how Rokbak successfully rebranded in the full article.
Big truck, big payloads: Cat 793 carries more with greater efficiency
For the new Cat 793 mining truck, Caterpillar focused on creating a higher payload than the truck's predecessor, increasing fuel efficiency, and improving technology. The Cat 793 has a top speed of 60 km/h (37 mph), and on 10 percent grades, the truck can achieve a speed of 12.9 km/h (8 mph). It can even navigate up a 25 percent grade when fully loaded. Advanced speed controls give the operator the ability to set speeds with a rotary dial that allows the powertrain to select the ideal gear and engine speed.
Learn more about Caterpillar's new 793 mining truck in the full article.
How Bobcat's battery-electric loader could help improve sustainability in construction
Bobcat recently released its first all-electric compact track loader, the T7X. The machine takes a new approach to battery-electric machine design and steps closer to increased sustainability in the construction sector, a benefit highlighted during a Bobcat bauma 2022 key presentation about zero-emission construction. The T7X is entirely electric, eliminating both the diesel engine and the hydraulic systems that would normally be part of a compact track loader. Instead, it uses electric actuation and propulsion systems, removing a range of potential maintenance and environmental concerns from its operation.
Learn more about moving closer to zero emissions in the full article.
Related Articles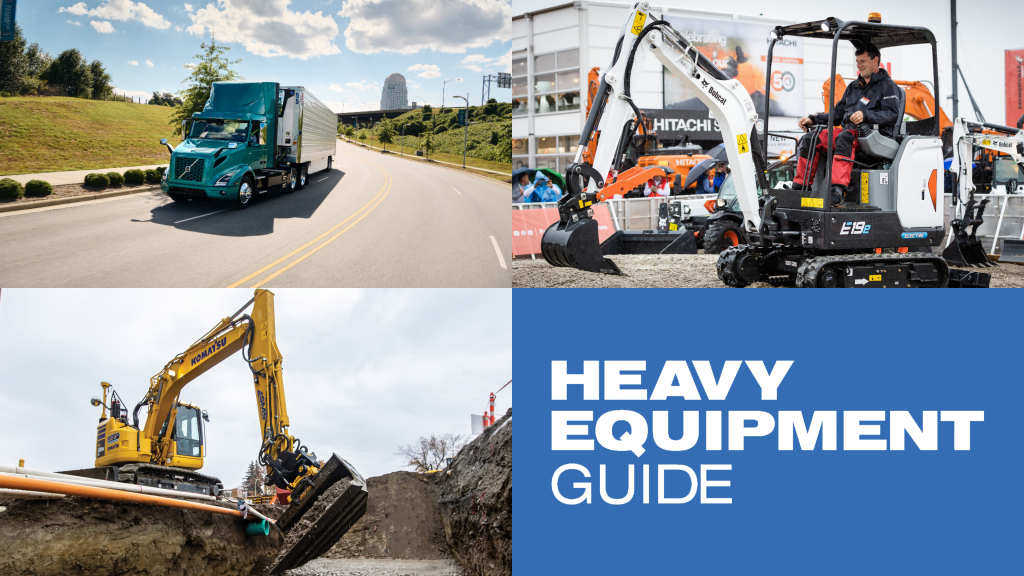 Weekly recap: new Bobcat battery-electric compact excavator, compact utility loader cold weather prep, and more