New McCloskey jaw crusher design makes it a rugged hard rock option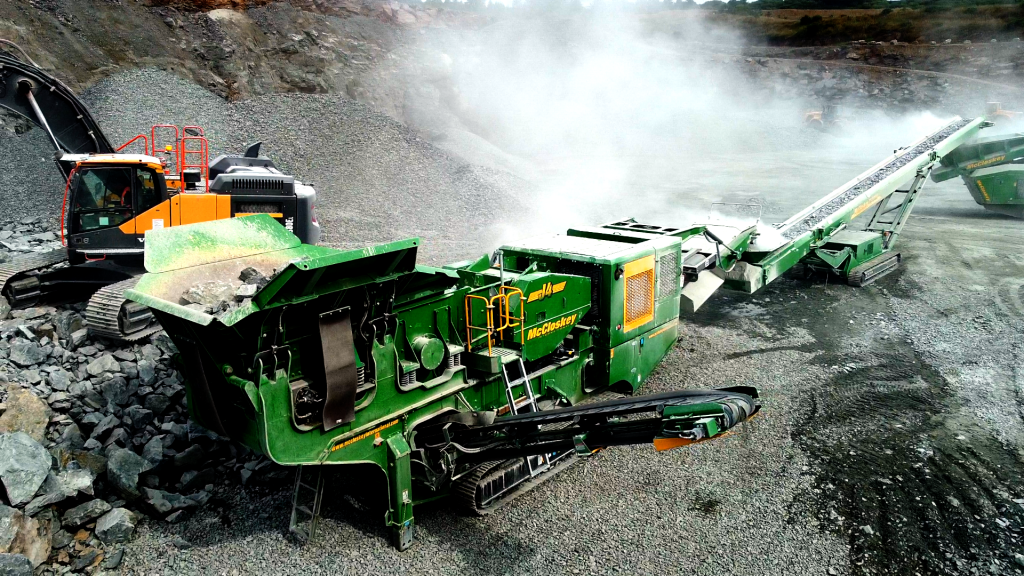 McCloskey has taken the robust J4 jaw crusher and added powerful new features to give it a big advantage in hard rock work. Added productivity through new features and additional durability have enhanced the J4 for use in a variety of applications.
An innovative jaw chamber design is fed through a 1060mm x 700mm (42- x 28-inch) jaw opening that accommodates large feed sizes and helps boost productivity. The crusher's material path is enhanced with a 1064mm x 4247mm (41.9- x 167.2-inch) grizzly pan feeder under the hopper that allows for better sizing of material with a variety of mesh options. Options of either a short pan feeder to suit the pre-screen or a double deck grizzly pre-screen are available, ensuring suitability and better sizing of material based on the required end product.
The J4 offers a choice of either a two deck or one and a half deck system. The two deck delivers an extra product spec over the mid-size product conveyor. The J4 is the only jaw crusher that offers oversize recirculation for a higher end product specification, McCloskey states. Wide main and side conveyors help enhance material flow. The angle adjustable 1200mm (48-inch) wide ToughFlex main conveyor boasts a 3.912m (12-foot x 10-inch) high stockpile. A quick release and ground level access help make the belt being easy to maintain and service. ToughFlex is constructed with a special weave of 2 fabric plies and an additional binder warp (without the need for steel wire) resulting in reduced belt weight.
The J4's integral folding conveyor is standard and has an 650mm (26-inch) adjustable speed belt fueling a stockpile height of 3.44m (11 feet x 3.6 inches). In addition, the recirculation conveyor can be rotated 90 degrees to be used as a stockpiling conveyor.
The J4 is designed to be portable with easy mobility on-site and between sites, including the use of remote control tracks for ease of movement.
Safety features include engine safety shutdown systems, start-up alarms, full safety guarding, external maintenance access and a tagout capability on the isolator. Ground level access adds safety for quick service and maintenance, reducing downtime.
"The J4 continues the momentum for our jaw crushing product range, as we continue to develop new products that meet the evolving needs of our customers across industries," said Toni Laaksonen, Senior Vice President, McCloskey International. "We have always designed our equipment to ensure it contributes to the productivity and business success of these operations. As a company that is involved in the handling and processing of the earth's resources, we also have our sights set on sustainability. Our next commitment to an environmentally responsible strategy will be the introduction of our electric crushers, scheduled to be available in 2023."
A look at the new McCloskey J4 jaw crusher
Related Articles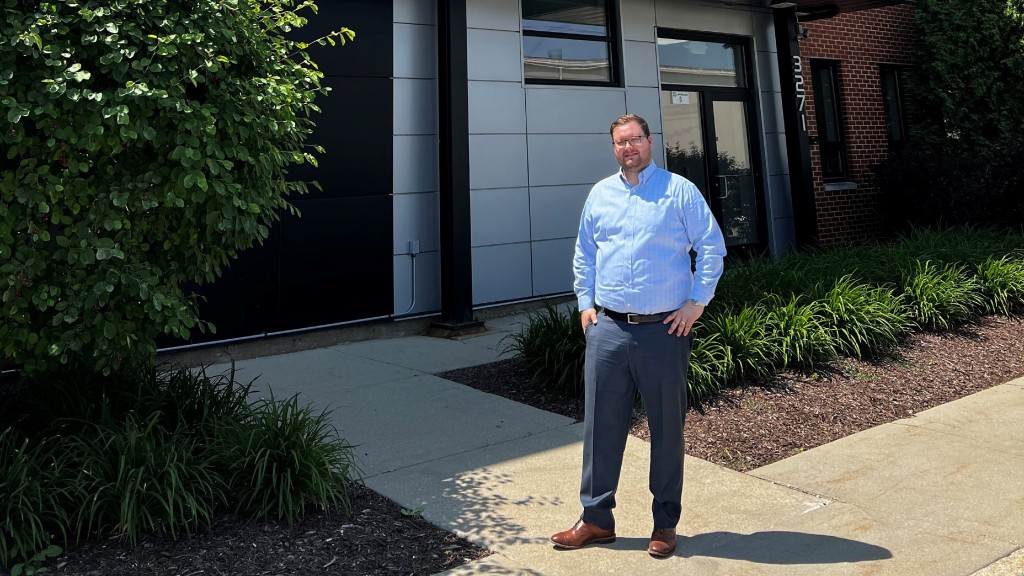 McCloskey International appoints Michael Millies as group sales director for the Americas