Big truck, big payloads: Cat 793 carries more with greater efficiency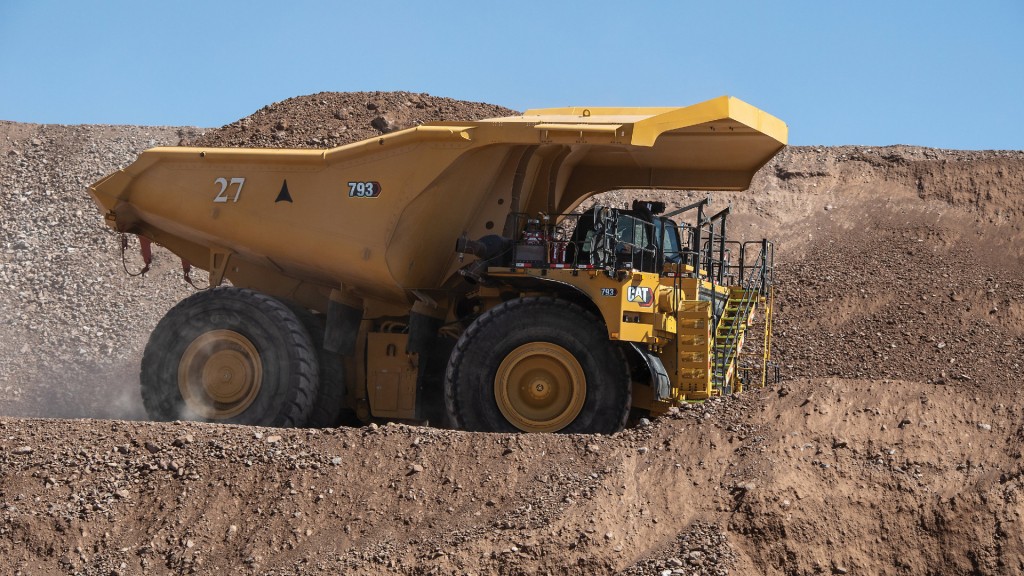 After selling more than 6,000 trucks, Caterpillar certainly knows its mining trucks, and how to get the most out of them when introducing new ones. For the Cat 793, that means a higher payload than its predecessor, more fuel efficiency and a High Performance Body design to add even more capacity.
The updated 793 has a top speed of 60 km/h (37 mph), and with that is able to reduce cycle times. On 10 percent grades it can achieve a speed of 12.9 km/h (8 mph), and even fully loaded can navigate a 25 percent grade. An enhanced automatic retarding control allows the truck to select optimum speeds based on grade, payload and brake oil temperature, meaning higher speeds during retarding.
The 793 is powered by a Cat C175-16 engine that generates 2,650 horsepower and, according to Cat, can achieve more than 1 million gallons of fuel burn before requiring overhaul. An enhanced oil filtration system extends engine life, eliminates cartridge filter changes, and allows for extended oil change intervals.
Operators will find the controls easy to manage; advanced speed controls give the operator the ability to set speeds with a rotary dial that allows the powertrain to select the optimum gear and engine speed. The truck's Advanced Power Electronic Control Strategy transmission maintains forward momentum and torque while shifting with optimum gear selection to accelerate faster.
Tech cuts down times, improves capability and speed
Technology improvements target payload, automation of controls and more. Cat Payload has been improved to provide more accuracy, and available operator speed coaching helps efficiency. An optional AutoHoist system makes dumping easier by automating four continuous operator hand and foot inputs into two easy hand inputs, which reduces dump cycle times by up to 12 seconds.
MineStar telematics systems are easily integrated into the 793, including MineStar Fleet, a next generation fleet dispatching system, the MineStar Detect camera vision system with optional 360-degree surround view, and MineStar Health equipment insights.
In addition, Cat MineStar Command for hauling is also a fully integrated factory offering for the next generation 793. The autonomous haulage system can increase productivity by more than 20 percent.
Inside the cab, the 793 features a pair of 10-inch screens that provide all necessary machine data, controls and guidance information, as well as key application access. Controls are designed to improve operator confidence and improve driveability while reducing tire wear and damage potential. Safety is improved by Cat Detect - Object Detection, which combines radar and camera systems to warn operators of light vehicles and stationary hazards within the truck's immediate vicinity.
Related Articles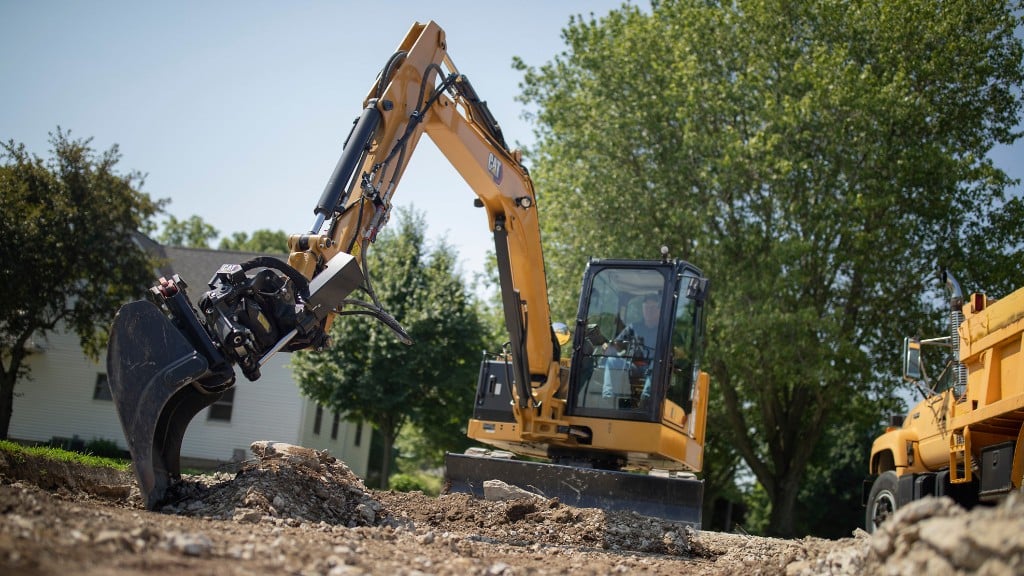 Caterpillar adds three tilt rotate system attachment offerings for mini excavators