Weekly recap: Komatsu's space construction collaboration, how contractors can use social media to grow their business and more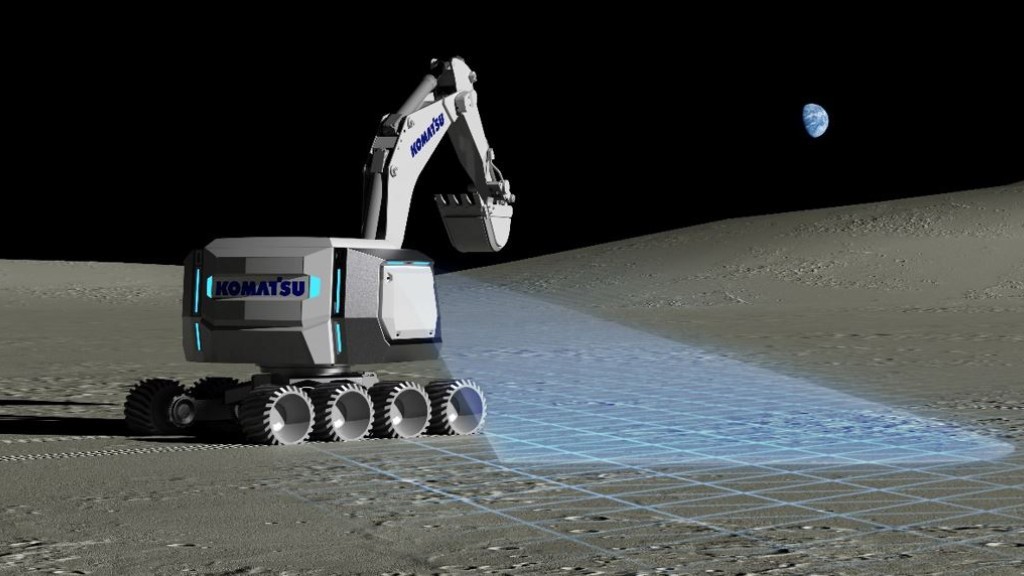 Social media has always been a great way to grow your business. This week, we learned how Ken White Construction reshaped its business through social media, Komatsu's space construction collaboration, ASV's latest forestry compact track loader and the industry's latest releases and news. Here are five articles from this week you won't want to miss.
Far out: Komatsu developing digital technology to run construction equipment in space
Komatsu Ltd. is set to collaborate with the Japanese government's efforts to develop innovative technology for work in outer space. Part of Japan's Ministry of Land, Infrastructure, Transport and Tourism (MLIT)'s Project for Promoting the Development of Innovative Technologies for Outer Space Autonomous Construction, Komatsu proposed the development of digital twin technology for lunar construction equipment. Through the collaboration, Komatsu will contribute its work to advanced construction and research that will be focused on development of construction technologies for outer space missions, such as on the Moon.
Blast off to space and learn more about Komatsu and Japan's collaboration in the full article.
Social media for construction companies: how a Canadian contractor is reshaping its business
Ken White Construction recently took an innovative approach to building its business: it combined a new branding campaign with a heavy use of social media platforms. Ken White Construction is a third-generation family-owned business. The company's social media targets a young demographic on both YouTube and TikTok.
Does your social media need an upgrade? Ken White Construction's techniques may work for you. Find out in the full article.
New ASV compact track loader for forestry applications offers enhanced performance while operating high-flow attachments
ASV Holdings has launched the MAX-Series RT-135 Forestry Posi-Track loader. Featuring 10 percent more horsepower than the previous model, the 12,990-pound RT-135F gives operators the ability to maintain performance while operating high-flow attachments. The new machine is ideal for brushcutting, mulching, land clearing and other high-flow applications.
Find out if ASV Holdings' latest compact track loader fits your forestry operation in the full article.
Rokbak cold weather kits enhance performance of articulated haulers in below-freezing temperatures
Rokbak has released two new cold weather protection kits that enable safe machine operation in extremely cold weather and reduce maintenance costs for the RA30 and RA40 articulated haulers. The Winter Kit protects articulated haulers working in temperatures down to -25°C (-13°F), while the Arctic Kit enables safe operation in temperatures as low as -40°C (-40°F).
Do your Rokbak articulated haulers work in the cold? Find out if the latest cold weather protection kits work for you operation in the full article.
Bobcat expands e-commerce platform to Canadian customers
Canadian customers will now be able to order select Bobcat parts, accessories and attachments directly from BobcatParts.com, the company's e-commerce platform. The company is offering free ground shipping on orders of over $99.
Find out more about Bobcat's Canadian e-commerce site expansion in the full article.