Yanmar reveals its first electric mini excavator prototype (Video)
Yanmar Compact Equipment revealed its first electric mini excavator prototype, the new SV17e. Powered by an efficient electric drive and 48-volt batteries with fast charging capabilities, it's a zero-emission machine that fits into the 1.5 to 2.0 tonnes class.
According to Director Engineering EMEA, Sota Takami, "We are very pleased with the performance to date - as you would expect, we have a rigorous testing regimen which pushes every aspect of the machine to its limit. The machine has performed very well in all these tests. We are particularly pleased with the power, and control of the machine. Of course, this is a quiet, zero-emission machine but that, in itself, is not enough. We must create a great feeling for the operator. I am confident that professional operators will be very comfortable in this machine, they will certainly feel the power, control and the precision handling they will need to take on the big jobs as well as the small jobs."
Sales for the machine will begin at bauma 2022.
Related Articles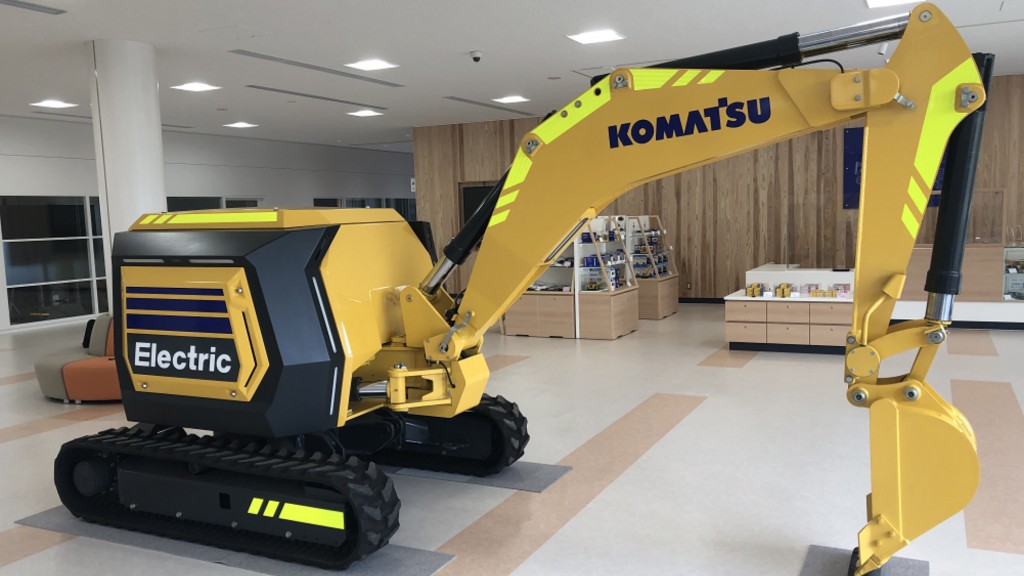 Komatsu reveals remote-controlled, fully electric mini excavator machine concept