Weekly recap: the largest compact track loader, Mack Defense delivers, mid-sized excavators haul their weight and more
Heavy Equipment Guide's most newsworthy stories from this week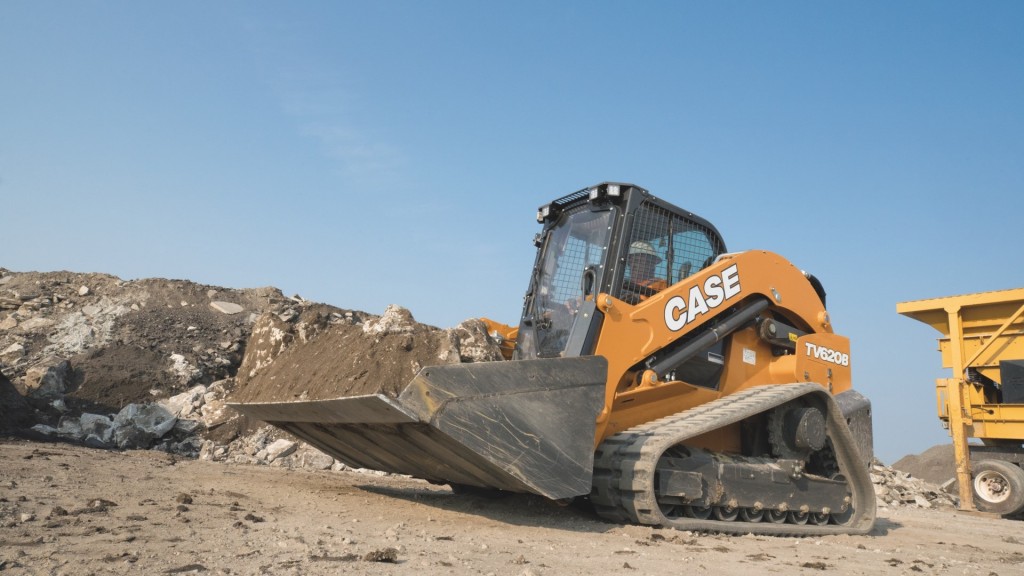 This year's Utility Expo has come to an end and some news may have fallen through the cracks. Here are five articles from this week that you won't want to miss out on.

The largest compact track loader weighs in at 16,000 pounds operating weight
CASE Construction Equipment has introduced the TV620B compact track loader, the largest and most powerful compact track loader to date. The 114-hp, 6,200-pound rated operating capacity CTL delivers high breakout forces. The TV620B expands on the intuitive controls of the B Series CTLs with new control features and standardization. Plus, the CTL comes with CASE's new SiteConnect Module, allowing for better telematics performance.
Find out if the TV620B is a good addition to your fleet in the full article.
How mid-size excavators are using technology to boost versatility and performance
As work in urban spaces increases, 20- to 40-ton excavators start to play a larger role on the job site. These machines are now quicker, more efficient and easier to use than ever before. We asked a panel of experts to discuss the variety of benefits that mid-size excavators can add to any fleet.
To find out more about the benefits of mid-size excavators, check out the full article.
Mack Defense delivers first of new heavy dump trucks to U.S. Army
Mack Defense has delivered the first production M917A3 heavy dump trucks (HDT) to the U.S. Army and the U.S. Army Reserve. Based on the commercially available vocational Mack Granite model, the M917A3 trucks are part of the contract for HDTs that was previously announced between the U.S. Army and Mack Defense. The U.S. Army uses dump trucks in its engineer units. They are key in construction and maintenance missions for important infrastructure assets, like roadways, airfields, landing strips, supply facilities and motor pools.
Watch the M917A3 heavy dump truck roll off the production line in the full article.
Bobcat debuts new compact excavator, showcases product innovations at 2021 Utility Expo
Bobcat has showcased several of the brand's latest machine innovations, including the all-new E35 R2-Series mini excavator, at the 2021 Utility Expo.
The E35 mini excavator is the latest addition to the R2-Series family. The mini excavator is designed to help operators get more utilization from one machine to tackle a variety of demanding tasks. Key new features include an integrated lift eye, arm-mounted auxiliary couplers and LED work lights.
More info on the E35 R2-Series mini excavator and other Bobcat showings at the Utility Expo can be found in the full article.
Upgrades add accurate and controllable Precision Grade to LBX excavators
Link-Belt Precision Grade, powered by Trimble Earthworks, upgrade kits are now available for Link-Belt 145 X4 excavators. New 145 X4 kits provide all necessary components, hardware and software required to upgrade a standard machine to 2D/MG (Machine Guidance) or 2D/MC (Machine Control) or upgrade a machine with 2D/MG already installed to a 2D/MC capable machine.
Find out if your Link-Belt excavator needs an upgrade in the full article.
Company info
Related products