MINExpo 2021 highlights: machines and technology at the show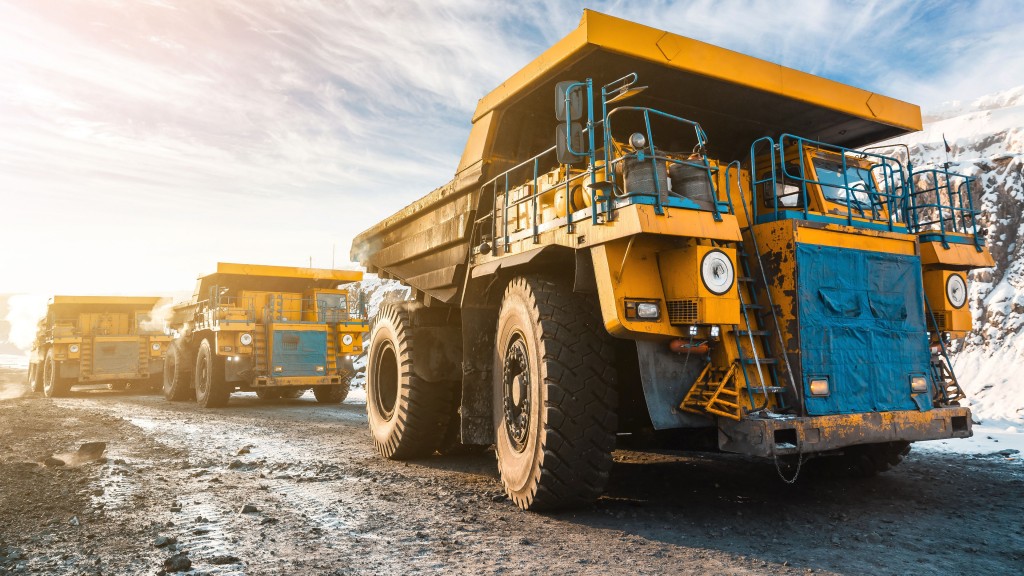 Electrification, efficiency and technology are key themes at MINExpo 2021. Check out these new and recent introductions on display at the show – machines and technology designed to reduce environmental impact and make mining and quarry operations more productive and efficient.
Trimble
Trimble's solutions put mining operations on the path to autonomy with solutions that optimize operations, provide greater visibility into fleets, and implement autonomous machines to improve mine productivity, efficiency and safety.
Trimble Insight provides visibility of fleet inefficiency and downtime for quarry and mine managers by using insights from loader, excavator, haul truck and conveyor belt sensors to provide easy-to-read dashboards, monitor alerts and productivity data.
Trimble Applanix Position and Orientation System (POS) LVX GNSS-inertial system powers haul trucks for positioning and orientation in mining operations.
Trimble LOADRITE payload and productivity management solutions use onboard scales to help monitor and improve load and haul, processing and load out operations. Key solutions include Trimble Smart Haul load and haul tracking software and LOADRITE L3180 Smartscales for wheel loaders.
Caterpillar
According to Caterpillar, the new D11 XE dozer, which is the world's largest electric drive dozer with high drive, will be the lowest emissions-per-ton dozer in the industry. The new Cat D10 dozer offers up to 4 percent less fuel consumption than the previous model, up to 3 percent more productivity with high-horsepower reverse and up to 6 percent more efficiency with combined load-sensing hydraulics and stator clutch torque divider.
The new R1700 XE LHD is driven by 100 percent battery-electric propulsion that generates significantly less heat and noise – ideal for underground applications.
The new MEC500 mobile equipment charger is designed to charge quickly and safely. Unlike static charging stations, the 1,600-kg portable charger can be moved to where it is needed via towing, forklift or the R1700 XE.
Liebherr
Three Liebherr mining excavators, the R 9150 Generation 7, the R 9200 Generation 7 and the brand-new R 9600 Generation 8, are equipped with new mining technology, including Liebherr Power Efficiency (LPE), Assistance Systems and Bucket Filling Assistant (BFA)
LPE is a specific engine and hydraulic management system which reduces fuel consumption by up to 20 percent. Assistance Systems are advanced on-board applications designed to support the operator to become more efficient through analytics and actionable insights. BFA is the first automation product from the Liebherr hydraulic excavator portfolio and allows the operator to complete the bucket filling process automatically.
Liebherr has also introduced the T 274, a 305-tonne (336 tons) haul truck. It delivers fast cycle times, higher production rates, low fuel consumption and a low cost per tonne.
Epiroc
Epiroc's Pit Viper 291 is designed to tackle larger diameter drilling in soft to medium ground conditions in both rotary and DTH drilling. The Pit Viper 291 offers more than 100 different options to configure it for a specific application.
Also on display will be Epiroc's new Boomer M20, the world's first face drill rig with internal hydraulics. Through tele-remote capabilities, operators can drill from a safe distance and keep production going over shift changes. The Boomer M20 also comes with a battery-electric driveline option.
The Boltec E10, Epiroc's next generation of rock reinforcement rig, is designed for increased productivity and enhanced bolt installation. The rigs feature a new operator control panel, reduced noise levels, better visibility and improved operator ergonomics.
Komatsu
Komatsu's D475A-8 is a versatile mining dozer that can go from ripping solid rock to cleaning up around the dragline. Komatsu re-engineered the D475A-8 mainframe to target twice the life of previous models and withstand multiple rebuild/overhaul cycles. Its low centre of gravity provides machine stability and long and consistent track on ground length offers more traction, pushing power, ripping efficiency and less shoe slippage.
Operators can boost efficiency by working in blade auto-pitch mode, designed to increase dozing efficiency while reducing the amount of operator input required. The all-new blade support structure is designed to significantly reduce blade side sway. It also has fewer maintenance points and enhanced operator visibility to the blade.
Volvo Construction Equipment
The latest machines from Volvo for mining include the R100E rigid hauler, the EC950F crawler excavator and the L350H wheel loader.
The new Volvo R100E rigid hauler has a V-shaped body designed for optimum load retention and minimal material carry-back, helping customers spend less per haul.
The EC950F crawler excavator is the largest in Volvo's lineup. The 100-ton excavator delivers a high bucket capacity for more tons per hour, achieving a fast and efficient on-site production with an average cycle time of 20 to 25 seconds.
The Volvo L350H wheel loader is fitted with next-generation hydraulics and a new load sensing hydraulic system that increases response times and lifting and lowering speed of the newly designed buckets, resulting in up to 5 percent faster cycle times.
Scania
Scania's 8x4 Heavy Tipper for on-site operations is designed solely for mining operations. It offers an efficient transport solution with lower environmental impact and cost per ton compared to traditional solutions, according to Scania. With its robust components, the payload capacity is 40 tonnes with the 8x4 configuration (60 tonnes GVW). All Scania mining trucks can be powered by Euro 5 or 6 engines that run on up to 100 percent HVO (hydrotreated vegetable oil) or FAME type fuels (Fatty Acid Methyl Ester), offering CO2 reductions of up to 90 percent. There are also alternatives with LNG or CNG for natural or biogas propulsion.
Brokk
The Brokk Pedestal Boom is a compact, stationary breaker boom system for the mining and aggregates industry. The new machine range allows producers to apply the power and precision of Brokk's demolition robots to primary breaking tasks that feed mobile crushers, jaw crushers, gyratory crushers and grizzlies. Its wide range of motion pairs Brokk's three-part arm system with 360-degree slewing for maximum versatility in underground applications. The unit can be operated with either the tethered remote or from a control room. Depending on network configuration, the machine can be maneuvered from 6,500 feet (2,000 metres) away or longer, using video monitoring and operation to increase safety and efficiency.
Company info
Related products
Related Articles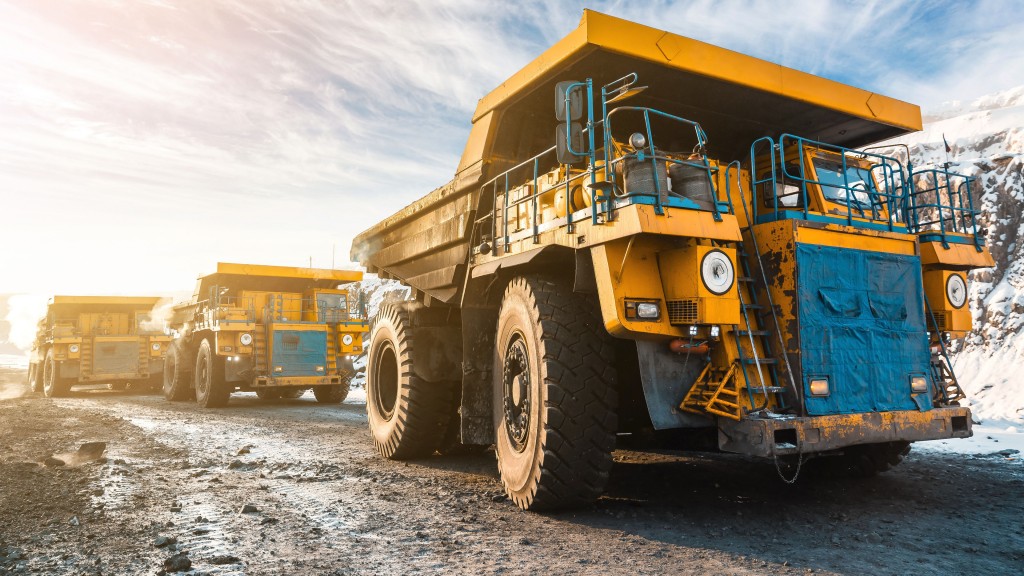 Trimble to bring autonomy, productivity solutions to MINExpo 2021