How to choose the right crawler dozer
Buying tips to help contractors pick the dozer that fits their needs
When it comes to moving a lot of dirt in a hurry, heavy equipment contractors turn to a powerful machine to do that job: the crawler dozer. In the past, dozers or bulldozers were mainly used to push around large amounts of dirt in a short amount of time.
Now, thanks to advancements in technology, operators are able to use these machines for more fine-tuned work around the job site such as finish grading, spreading and clearing, in addition to traditional bulk material movement. To help you make the best choice for your work site, Heavy Equipment Guide has put together some advice for choosing your next crawler dozer.
Consider the total cost of ownership before buying a bulldozer
When shopping for a dozer, pay attention to things like fuel efficiency, dealer support and technology compatibility. You should also make sure that the machine you intend to purchase will work with the telematics and machine control technologies that are currently deployed throughout your existing fleet. Additionally, make sure to look into undercarriage options, as the undercarriage can be one of the highest owning and operating costs for any dozer.
Dozer versatility is the key to productivity
Versatility is important to keep in mind when selecting a machine. Experts suggest that by combining the right blade, grade control and hydrostatic transmission, you can increase the versatility of nearly any dozer. This combination supports high productivity in all work site applications from rough grading to finishing.
The hydrostatic transmission gives the operator control over the dozer with the ability to fine-tune ground speed for any application, while grade control supports both experienced and novice operators. When combined with the best blade for the job, site productivity and efficiency are enhanced.
For contractors looking to add versatility to their machine, a ripper provides capability to loosen hard clay, compacted soil or frozen ground before dozing or grading.
What are the different types of dozer blades?
Once you've decided on a dozer, it's time to take the dozer blade into consideration. There are a lot of different factors that go into choosing the right blade for a particular task. Manufacturers put a broad range of factors into the blades that they pair with their dozers - the right architecture, structure and size of the blade can make a big difference in performance and the quality of work being performed on the job site.
PAT blade
The Power Angle Tilt (PAT) blade tilts and angles using hydraulic power. This is the most popular blade type for mid-sized and small dozers, as it offers increased versatility and is good for both general dozing and finish grading. PAT blades have also evolved to become very durable, which makes them a more common blade choice for mid-sized dozers.
C-frame blade
Manual Angle Power Tilt is an outside C-frame blade that can be manually angled, but offers power tilt capability. This blade often finds use on pipeline right of way.
S-blade
S-blades, or straight blades, are the shortest type of bulldozer blade and are used on large mid-size dozers and up. These blades will generally have blade tilt, and on larger dozers will be available with dual tilt. They can pitch the blade forward for aggressive cutting and back for more efficient blade carry.
U-blade
A full U blade includes large side wings that form a pocket in the blade for greater load carrying capacity. For general and rock type applications, the semi U blade is the most popular. In high volume and downhill dozing, the full U blade provides greater performance because of its better load carrying capabilities.
Cushion blade
Cushion blades are generally only found on large dozers; these are very specialized narrow blades used for push loading scrapers. Rubber biscuits cushion the shock load when the dozer contacts a scraper at the beginning of the push. The blade is narrow to help prevent contact with scraper rear tires.
Six-way blade
Six-way blades offer increased blade maneuverability and can be used in a wide range of applications. Grade control supports the experienced operator with the ability to hold consistent grade throughout the day and enables a novice operator to get up to speed quickly.
What to consider when choosing a blade for your dozer
Today's contractors and fleet owners are looking for bulldozers that handle heavy dozing, spreading, finish grading and more. Here are five key tips to consider when selecting a new bulldozer blade.
Downhill or uphill dozing direction
The dozing direction impacts the need for a rear attachment for uphill reverse travel, and may lean toward a semi U blade or full U blade on larger dozers.
Type of material
When the blade is being used to push material such as rock, or if there are extreme conditions involved, consider using a semi U blade on a big bulldozer.
Transportation widths
Keep in mind your local regulations for transport widths; this may push buyers toward narrower blades so they can avoid having to remove the blade for every move.
Blade weight and machine balance
If you select a heavy blade on a nose-heavy tractor, you may need to look at a rear attachment to help balance the machine.
Specialty blades
If you are using rakes, clearing blades or similar attachments, these often favour a push-arm or C-frame design.
Related Articles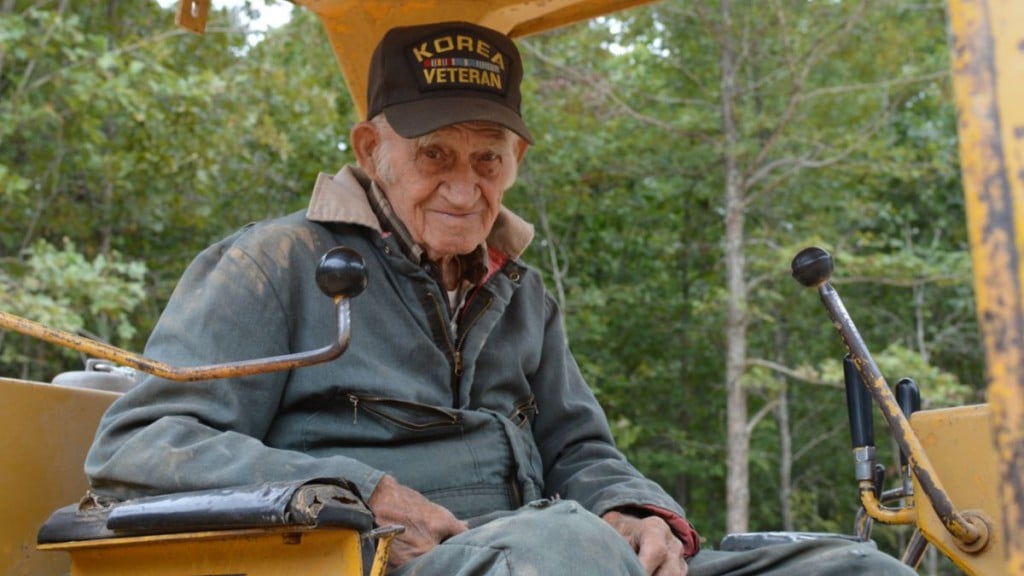 Meet the most experienced Cat dozer operator who logged over 110,000 hours in 84 years