Advances in machine control and monitoring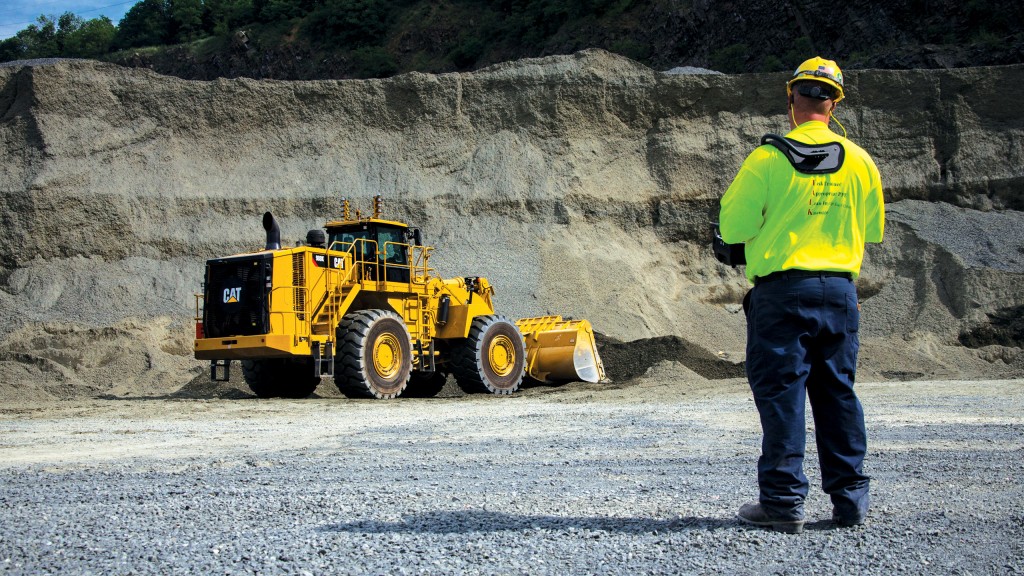 Telematics and machine control were discussed extensively as part of the technology focus at CONEXPO-CON/AGG 2017. Here, we provide a look at some of the innovative approaches that manufacturers have taken to advance these important aspects of equipment management and operation.
Simple to use system makes an enormous impact for digging
Volvo Construction Equipment showed its new Dig Assist system, used with the Co-Pilot interface. Co-Pilot is a ten-inch, high-resolution touch screen, in-cab interface; when used with Dig Assist, it allows operators to easily input job specifications and track progress along the way to ensure the job is done right.
"We've designed Dig Assist in a way that it is very easy to learn and very intuitive to use, requiring as little as 10 minutes of upfront training and only a few touches to get started with a new job," said Matt McLean, product manager, GPE Products at Volvo Construction Equipment. "Once you're up and running, there's no more guesswork. You can design and track progress in real time - thereby reducing the need for on-site engineers, surveyors, and manual grade and depth checks. It's very simple to use, but can make an enormous impact to productivity and job profitability."
Dig Assist allows the operator to work more independently thanks to its ability to display key factors of the required digging profile. With up to four views simultaneously, including side, front, top and 3D views, plus Volvo Smart View, the operator is acutely aware of the machine's position in relation to the job at all times. Custom digging profiles can be drawn from the cab. Using the standard Material Layers function, the operator can more easily backfill the trench by pre-setting depth layers for backfill materials, and viewing progress in real time.

Remote control for dozers and loaders
Caterpillar showed off its newest control approach at CONEXPO - a remote control system that can be used by an operator either nearby or across the country.
Used extensively in mines on the Cat D10T and D11T dozers, the Cat Command technology is now available on the company's workhorse D8T.
Command for Dozing improves safety and efficiency by allowing the operator to control the dozer nearby using a compact, portable console or a comfortable operator station. Deep integration with Cat machine systems allows for smooth and precise operation.
An over-the-shoulder console is recommended for short-duration use, such as cleaning up near highwalls and road cuts, stabilizing slides or working in any other areas that pose added risk. Line-of-sight control can reach 400 metres. For more comfort, a remote operator station allows the user to work from a comfortable seated position, using familiar controls, away from the active dozing area. An operator in the station is essentially in a dozer cab with all the usual controls. The station is designed for line-of-sight use, but if video and audio feeds from the site and dozer are added, the station can be used for long-distance use. Cat demonstrated the system by allowing operators to run a D8T in Peoria, Illinois from their booth in Las Vegas.
Command for Loading remote control system is also available for Cat's 988K large wheel loader. A compact control console on a shoulder harness provides operators ergonomic controls and full access to primary machine functions. It also has a line-of-sight range of 400 metres from the machine, and includes features that ensure the operator is in full control of the machine at all times - for example, if a transceiver loses power, or if radio or onboard communications are lost, the machine will shut down.
A shutdown will also occur if the console is tipped more than 60 degrees.
Industry's first aftermarket 3D control for excavators
Trimble has expanded its machine control offerings with the launch of Trimble Earthworks for dozers and excavators. The company is offering what it states is the industry's first integrated 3D aftermarket excavator automatics capability that runs on an Android operating system.
The Earthworks application was developed based on feedback from construction equipment operators around the world, resulting in an interface optimized for productivity. Colourful graphics, natural interactions and gestures, and self-discovery features make the software intuitive and easy to learn. In addition, Earthworks allows data files to be transferred to or from the office wirelessly and automatically so that the operator is always using the latest design.
With Trimble Earthworks, contractors can now take advantage of the first integrated 3D aftermarket automatic grade control for excavators, allowing operators to create smooth, flat or sloped surfaces more easily. When the excavator is placed in Auto mode, the operator controls the stick, and Trimble Earthworks controls the boom and bucket to stay on grade, reduce overcut and increase production. Trimble Earthworks for Dozers mounts dual GNSS receivers on top of the cab to eliminate masts and cables traditionally located on the blade. The dual GNSS receivers are ideal for steep slope work and complex designs with tight tolerances.
All-in-one system for harsh construction environments
Hemisphere GNSS attended CONEXPO with its own solutions available to OEMs looking to build machine control and guidance systems. Its C321 GNSS Smart Antenna and SiteMetrix site management software pair together to provide an all-in-one system designed for harsh construction environments.
SiteMetrix is a complete 3D/GNSS site management and inspection tool, and can be used in most grading, mining, and landfill applications. It provides cut and fill information across the job site in real-time moving easily between a vehicle to a man-rover pole. SiteMetrix supports most GNSS receivers by offering the world's largest GNSS library.
See more of a project on larger screen
Topcon introduced several changes for its machine control system this year, including the new GX-75 touchscreen display.
"The GX-75 is the largest touchscreen display for Topcon construction machine control ever available," said Kris Maas, director of construction product management. "Its 10-inch, bright, rugged and sunlight-readable screen allows operators in the cab to see more of the project file at once, in practically any weather condition. It is also a perfect system for operators using the Sitelink3D monitoring and management service to instantly communicate job site progress to the office in real time, as well as quickly receive updated plans and job files."
The GX-75 is available for use with dozer, motor grader and excavator machine control systems. It comes with a standard lock connector used with previous Topcon control boxes, allowing for backward compatibility.
A milestone in machine monitoring
Most manufacturers are developing their own telematics and monitoring systems, and several were expanded upon at CONEXPO.
The launch of Volvo Construction Equipment's ActiveCare Direct in North America is a milestone; the system brings 24/7 active machine monitoring and fleet reporting to the table, direct from Volvo and in partnership with Volvo dealers.
Volvo monitors customers' machines, capturing thousands of machine data points through its CareTrack telematics system. Those data points are analyzed by the Volvo proprietary system in real time, keeping track of machine health and performance. Each month, Volvo generates a comprehensive telematics report for the customer, highlighting areas of opportunity to increase productivity and reduce operating costs.
With ActiveCare Direct, Volvo monitors machine alarm codes, prioritizes them, and communicates any necessary action to the dealer and/or customer. This cuts through the noise for customers and helps avoid unplanned downtime. Remote analysis provides multiple benefits - it provides the opportunity to catch problems before they occur; it helps provide more efficient service scheduling; and it aids the dealer in making fewer trips to the customer site by helping to ensure that the right tools, parts and people are brought to the site on the first visit.
Connect all assets and all brands with one system
Caterpillar also presented new hardware and software that extend the company's Product Link capabilities, allowing equipment managers to connect all of their assets, from the largest earthmover to the smallest generator, and including both light and heavy-duty trucks and utility vehicles. Cat Connect hardware and software will connect any brand and type of equipment and report through the VisionLink system.
The new technologies offer multiple communications channels - cellular, satellite and Bluetooth - to best match the type of asset and the needs of the user. And the systems are designed for easy installation using plug-and-play technology and apps for mobile devices. Battery backup for machine-powered devices and long-life batteries for units on non-powered assets help ensure reliable operation.
The new Product Link device for monitoring production machines has scalable features that enable increasing data collected as needed - from machine hours and location through machine health parameters and production numbers. A new tracking device for non-powered assets, such as attachments and trailers, reports location only. The new truck monitoring hardware is designed for retrofitting all brands of light and heavy-duty trucks, including pickup trucks, service trucks and materials haulers.
Company info
Related products
Related Articles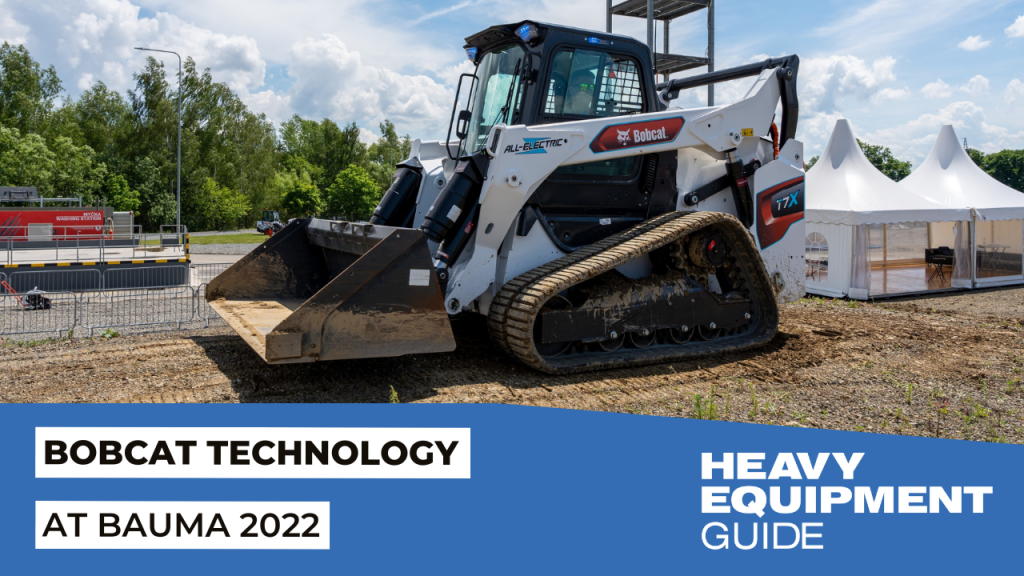 (VIDEO) Bobcat unleashes a wave of new technology at bauma 2022