How to pair the right blade with your crawler dozer
Material, type of job and machine are keys to proper blade selection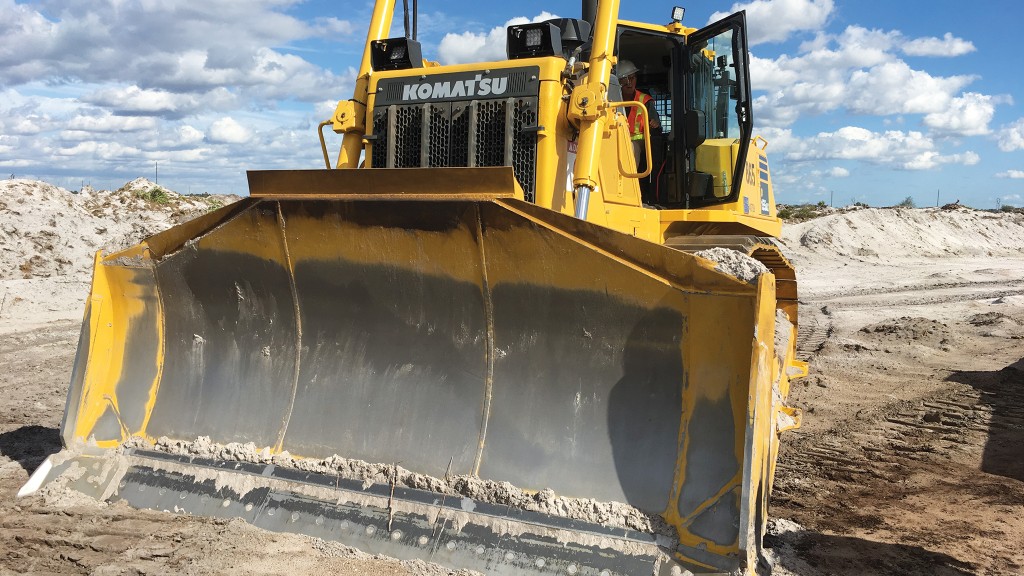 Buying a track dozer requires buyers to think about a lot of different needs and wants in terms of what they want the machine to do and how it can benefit their company's bottom line. One particular piece of that puzzle that often may not get as much consideration is perhaps the most important one: the blade.
There are a lot of different concepts that go into choosing the precise blade design that works for a particular task. Manufacturers put a broad range of factors into the blades that they pair with their dozers – the right architecture, structure and size of the blade can make a big difference in performance and quality of work performed.
Broad blade range available
According to Kurt Moncini, Komatsu senior product manager, there are a number of different blade designs available for crawler dozers.

The Power Angle Tilt (PAT) blade tilts and angles using hydraulic power. "This is the predominant blade type for mid-sized and small dozers, as it offers the greatest versatility," Moncini said.

Manual Angle Power Tilt is an outside C-frame blade that can be manually angled but offers power tilt capability; this blade often finds use on pipeline right of way.

Straight blades with outside push arms are used on large mid-size dozers and up, Moncini said. "These will have blade tilt and on larger dozers will be available with dual tilt – they can pitch the blade forward for aggressive cutting and back for more efficient blade carry," he said. "Larger dozers will have a semi-U design for better load control."

Sigma is a Komatsu exclusive blade, designed with an extended centre cutting edge and two pockets to the left and right sides; this blade offers good penetration and load carrying without having to step up to a full U blade.

Full U blades include large side wings that form a pocket in the blade for greater load carrying capacity.

Cushion blades are generally only found on large dozers; these are very specialized narrow blades used for push loading scrapers. "Rubber biscuits cushion the shock load when the dozer contacts a scraper at the beginning of the push. The blade is narrow to help prevent contact with scraper rear tires," Moncini said.
Plenty of conditions go into design
At the top of a manufacturer's list of considerations when designing a blade is the volume of material it can manage. Designers work with a volume that uses the dozer's available weight and horsepower without generating excessive track slip. Blade width is also a concern; too wide and the blade might need to be removed for transportation. However, it must be wide enough for the material to roll off the edges, whether the blade is angled or straight, outside the edges of the tracks. The moldboard is also profiled to keep material rolling smoothly, and the cutting edge angled for the most efficient blade penetration.
Weight is important. Nose-heavy dozers are a problem, and a heavy blade can drive that, Moncini noted. The blade is also designed based on where the machine's lift cylinder is located, as well as its angle, and keeps in mind the downforce available for the cutting edge.

Specific types of blade may have their own considerations; for example, a Power Angle Tilt blade design takes into account the dozer's main frame design when using an inside-mounted C-frame. Similarly, a straight blade will consider the clearance between the outside edge of the tracks and push arms, while the clearance with the inside edge of the tracks and the C frame is important on PAT blades.
Machine size makes a difference
PAT blades are popular across many small- and mid-size dozers, Moncini said. "These offer the greatest versatility, and they are good for general dozing or excellent finish grading ability," Moncini said.
"The PAT has pretty much displaced the outside push arm straight blade in this dozer size class."

PAT blades have also evolved to become very durable, which makes them a more common blade choice for mid-sized dozers.

Larger machines take more consideration when picking how best to approach the blade selection.

"It becomes a question of how severe the application is," explained Moncini. "For general and rock type applications, the semi U is most popular. In high volume and downhill dozing, the full U blade provides greater performance because of its better load carrying capabilities."
Maintenance checks add life
Once the blade has been selected it's important to keep maintenance in mind going forward, to ensure that blade has a long and productive life cycle.
Moncini recommends regular inspection of the blade cutting edge for wear, as well as steady monitoring of the blade moldboard to ensure any wear is caught and dealt with early.

Hard surfacing of dozer blades is a common practice, but Moncini suggested that it only be done in high abrasion situations, and that a quick test can help find the precise locations that need better protection.

"Paint the moldboard and push arms, use the dozer for a day or so and only apply hard surfacing to the blade areas where the paint has worn off," he said. "This saves time and expense."
Top blade selection tips
Moncini offered six key tips to consider when selecting a new dozer blade.
Versatility required: PAT blades offer the greatest ability to manage a variety of job conditions.
Downhill or uphill dozing direction: This impacts the need for a rear attachment for uphill reverse travel, and may lean toward a semi U or full U blade on larger dozers.

Type of material: When the material being pushed commonly includes rock, or there are extreme conditions involved, consider semi U blades on big dozers.

Transportation widths: Keep in mind your local regulations for transport widths; this may push buyers toward narrower blades so they can avoid having to remove the blade for every move.

Blade weight and machine balance: If you select a heavy blade on a nose-heavy tractor, you may need to look at a rear attachment to help balance the machine.

Specialty blades: If you are using rakes, clearing blades or similar attachments, these often favour a push-arm or C-frame design.
Related Articles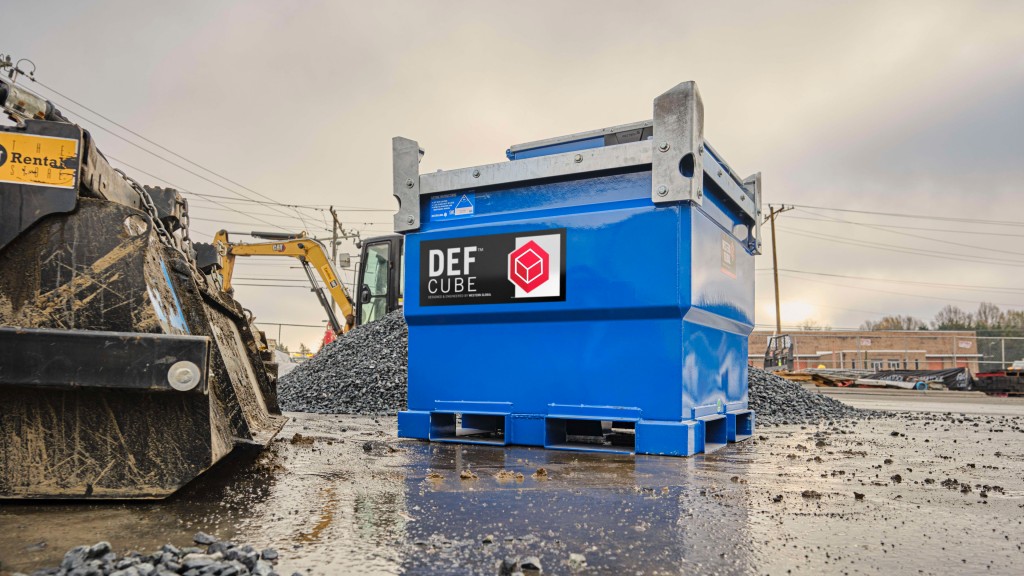 Western Global launches two new DEF storage tanks with universal filling technology