In-depth report: compact excavators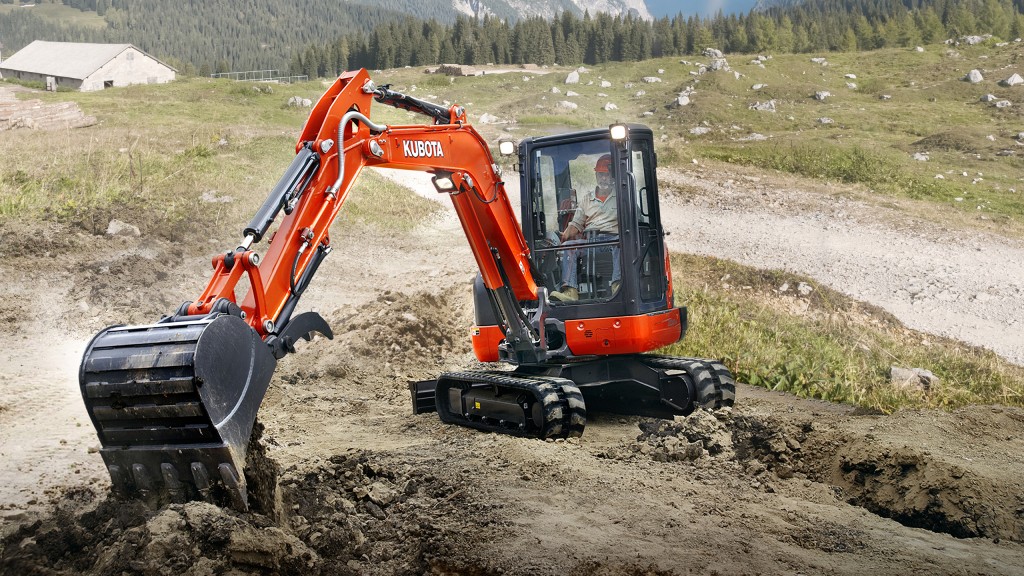 The reputation of the compact excavator has been significantly bolstered in recent years due to their growing versatility and the range of options available for these machines. As hydraulic capabilities improve, the scope of these machines' capabilities has moved beyond earthmoving in cramped quarters and on small jobs. The compact excavator has become a multifunctional machine that can meet a variety of needs, from flail mowing to precision excavating.
"Excavators are gaining a reputation for being the new skid steer – the Swiss Army Knives of a fleet capable of adapting and changing to meet whatever the job needs. Now you can have a compact backhoe, a snow plow, a pallet mover and an auger boring machine just by switching out attachments," said John Comrie, Volvo Construction Equipment's product manager for compact excavators.

Growth of the compact excavator market in North America is strong, both in sales and rental. According to JCB, last year more than 48,000 compact excavators were sold in North America, representing about US$17 billion in sales. Canada makes up approximately 11 percent of the market with around 5,500 units sold. In 2017, rental made up 36 percent of the market.

As of July 2018, the North American market is up 13 percent and continuing to grow in all regions. JCB said that the North American growth is predominantly driven by increased demand for three- to four-tonne machines, which represent 32 percent of the market.

Bobcat also commented on the growth of the three-tonne size class. "A continuing trend shows more customers purchasing compact excavators than tractor loader backhoes for excavating, trenching and grading applications," said Jason Boerger, marketing manager at Bobcat Company. "This can be attributed to a few things. First, a compact excavator normally has a smaller frame which means it can fit into tighter spaces where larger machines like a tractor loader backhoe just can't access. Second, compact excavators provide unmatched versatility because of the volume of attachments that can be used on the
machines. While buckets are very popular and widely used, other attachments like augers, clamps, breakers and plate compactors make compact excavators even more versatile, and help customers with efficiency on their jobsites."

Greg Worley, product application specialist for Caterpillar, explained that "the goal is to produce powerful, but efficient, machines in the smallest package possible, designing smarter with the customer in mind so the machines are easier [to operate] and less costly for customers to service and maintain [to] get more done for less."

Go with the hydraulic flow
High hydraulic flow is transforming compact excavators from small digging machines into more versatile tool carriers.

"Higher auxiliary flow rates allow contractors to use a wider variety of attachments now, making their machines much more versatile and in turn more profitable," said Lee Padgett, product manager at Takeuchi-US. Takeuchi compact excavators have a four-pump hydraulic system which gives the operator the ability to multi-function without a drastic loss in flow to other circuits.

Bi-directional hydraulics are standard on Case mini excavators and more contractors see the equipment they buy as a multipurpose tool carrier rather than a one-trick pony, according to Ed Brenton, product marketing manager for Case Construction Equipment. "This allows them to use any number of one- and two-way attachments that are now available for mini excavators."

"One application that has surfaced in the last four to five years is running flail mowers," said Bobcat's Boerger. "These are primarily used in municipalities, counties and townships for roadside maintenance. Compact excavators have tremendous reach and pinpoint control for cutting. For this reason, the machine has expanded into property maintenance. This is an application that we didn't foresee for this machine six to eight years ago."

Youssef Ben Jemaa, compact excavator product manager for JCB North America, said that most JCB compact excavators are equipped with the Bosch Rexroth valve block which, along with the Bosch Rexroth pump, delivers smooth and fine control to all hydraulic services and enables fuel savings.

Jonathan Gardner, product specialist for construction equipment at Kubota, pointed out that the majority of owners looking for attachments will purchase a breaker. The forestry industry will often purchase a mulcher or flail mower for an eight-ton excavator to clear brush or vegetation.

Kubota has been advancing their hydraulics over the years, adding features such as auxiliary flow control, which allows operators to adjust the flow to match the attachments they are running. Additionally, load sensing hydraulics regulate the consistency of the hydraulics in order to improve performance regardless of workload or engine rpm.

Caterpillar will soon bring a universal coupler to market, which will allow their range of mini hydraulic excavators to utilize certain skid-steer attachments.

A trend that has been imported to North America from Europe is outfitting excavators with tiltrotators. According to Comrie, "Like other construction equipment trends that tend to start in Europe then make their way to the U.S., Volvo is seeing increased use of tiltrotators, and we expect it to continue to gain traction in coming years. A tiltrotator is best described as a wrist at the end of the boom. This attachment allows an operator to achieve greater flexibility for attachments, rotating them 360 degrees and tilt +/-45 degrees in either direction. Equipment owners and operators who use tiltrotators tell us they would never go back to conventional style attachment carriers."

JCB's Ben Jemaa agreed, noting that "tiltrotators are increasingly popular and enable a compact excavator operator to work more efficiently and precisely with a range of buckets and attachments. This allows an excavator to perform finishing, loading and carrying functions, in addition to excavating."

Precision technology and telematics boost productivity
Most manufacturers are seeing an increased appetite for outfitting compact excavators with technologies that makes work more efficient, bumps up productivity and makes the jobsite safer.

Boerger said that a good example of this is the Bobcat depth check system. "This system accurately measures depth and grade, without having to exit the compact excavator, by utilizing sensors that detect the exact position of the bucket's teeth. This allows operators to set a desired digging depth and work against that benchmark. Because the system prevents under-digging and over-digging, there is a large reduction in time spent adjusting work already done."

Brenton from Case emphasized, "We preach that adding precision technology, even to smaller, more compact equipment, doesn't have to be complicated or intimidating, If you think of the applications that mini excavators may be used in, the inclusion of 1D (depth only) and 2D (depth and angle) grade systems can save time and eliminate the need to have someone hold a grade rod or have the operator constantly get in and out of the cab."

Case offers a Leica system that can keep grade with the use of any laser level by notifying the operator of how close to their final depth they are via an in-cab monitor.

Gardner from Kubota pointed out that many customers are using 2D grade control on their eight-ton excavator, allowing the operator to control depth and slope, and determine bucket/tooth position from the cab. He added that trenching companies can benefit from 2D grade control, as operators can continue to operate without stopping to measure the depth of the trench.

Several manufactures commented that contractors will see improvements in on-the-job safety when using grading technology, as these systems reduce the need to have workers standing near the excavator or operators having to get in and out of the cab, which makes the work more efficient. The technology also significantly reduces time spent adjusting work.

Cat's Worley said that the value of grade control-type systems will continue to grow on mini excavators, especially as the price comes into line with the lower price end of the construction equipment market. "Technology can allow a customer to get more done in less time and be more accurate in their work, while still being intuitive for any operator."

Also growing is the use of telematics on smaller equipment. Volvo has seen success for customers using telematics to monitor large and small fleets. Comrie said that "contractors and owners investing in telematics see increased uptime and the ability to operate their fleet with more intelligence. They can plan and strategize. They can see when a machine needs maintenance, is not getting used at a jobsite and could be somewhere else, or if an operator needs training on how to increase fuel efficiency."

Volvo offers ActiveCare Direct, which uses automation and analysts from Volvo's Uptime Center to go through the data and send an alert when the machine needs attention. They also provide monthly reports to overview the business and health of the customer's fleet.

Takeuchi offers Fleet Management System (TFM), a remote telematics system which gives operators a real-time view of their machine's vitals as well as service needs.

Ben Jemaa at JCB said that their telematics technology, LiveLink, "is proving to be a great tool to increase customer satisfaction." He said that the telematics system provides easy access to vital machine information and facilitates more consistent servicing, which allows the owner/operator to plan ahead. "In addition, telematics systems improve machine security, streamline fleet management and bolster residual values," he added.

Engines of change
New engine technologies offer greater opportunity for compact machines. "With the drive toward lower emissions, compact excavators will allow contractors to work inside buildings and in emissions-sensitive inner-city environments. It will also allow rail contractors to operate in tunnels and underground, without having to install costly exhaust extraction equipment," said Ben Jemaa from JCB.

Worley, however, pointed out that "emissions regulations have driven up the cost for everyone with very little benefit to the customer." Alternative power is on Caterpillar's radar, and they currently offer the 300.9D VPS (Versatile Power System), which allows the unit to run on diesel or electric power. "As the market and the segment grow, we will grow with it."

Padgett said that the ever-increasing emission regulations are driving the market toward low-to-no emissions. Takeuchi currently offers the TB216H dual-power machine that can operate either in diesel mode or 100 percent emissions-free electric mode.

Kubota's Gardner commented on the introduction of technologies such as eco mode and auto idle, both of which reduce fuel consumption and exhaust emissions. Kubota currently only offers Tier 4 Final diesel engines on their excavators, but the company hasn't ruled out using other technologies in the future.

Volvo aims to improve fuel efficiency with each update to their compact excavator line. "Reducing fuel consumption is not only more sustainable," said Comrie, "but it also improves the overall profitability of the machine. Volvo's newest models feature Tier 4 Final engines, the small models up to 24.5 hp have no exhaust aftertreatment system, DOC only, and the larger Volvo CEX EC/EW60E ECR58/88D have a fully automatic regeneration process that does not interrupt operation.

Advances in cab design
Brenton at Case said that "there may be a misconception in the industry that mini also means lower quality or offering fewer features - the truth is that today's mini excavators provide many of the same features and functions as their more conventional-sized counterparts. That includes the cab of the machines. Today's mini excavator cabs are built with space, visibility and ergonomics in mind. The seat and orientation to the controls are comparable to that of a full-sized machine. And the user interface provides the operator with a wealth of control options and performance details that let the operator dial the machine in to their preference."

Other manufacturers agree that a key concern for operators is comfort in the cab of smaller machines. Padgett said that Takeuchi is adding more and more features that make operators more comfortable and reduce fatigue, which makes the operator more productive. This includes spacious, automotive interiors, HVAC, radio and deluxe suspension seats.

Bobcat has increased the floor space in their R-Series compact excavators by 29 percent over previous generations. "In addition, controls have been updated to include a second auxiliary thumb toggle that lets operators switch between the second auxiliary and the boom-offset without letting go of the joystick. Operators don't have to stop what they are doing to search for a switch since it's located on the joystick," said Boerger.

"One of the most important trends seen in cabs in recent years is the evolution of instrumentation from analogue or monochromatic digital displays to new-technology, full-colour displays," said JCB's Ben Jemaa. "The size of the display screen, however, is often dictated by machine size and corresponding cab size and visibility."

Case has found that a simple and easily accessible pattern changer is also very important. "If you look at many of the applications these machines are being sold into, it's often not one operator doing all of the work - there are typically a variety of people hopping in and out. We've made changing operating patterns on mini excavators as easy as a simple flip of a lever just outside the cab," said Brenton.

Buying tips from the experts
With more advanced features and options available on smaller equipment than ever before, there is a lot more to consider when purchasing a compact excavator.

"You need to ask yourself: what have you done with a compact excavator or what would you do with it? Are you renting one often and that is leading to a purchase decision? On what jobs do you foresee using this?" suggested Boerger at Bobcat.

Worley from Caterpiller noted that it is important not to overspec a machine. "Customers need to do their homework and research units to meet their needs." If the customer overspecs, they will not realize the full value of their investment.
Ben Jemaa said that before buying a compact excavator, a contractor should consider the cost of ownership of the machine. They should assess productivity and efficiency during the demo, and look at the overall build and strength of the machine, and finally the comfort and ergonomics in the cab.

"Operator comfort is huge, especially on a machine that by definition is compact in size," said Takeuchi's Padgett. "Ensure you take a hard look at cab space, access, seat quality, and machine balance. This will be a machine that you will spend a lot of time operating, so it's important to be comfortable. Also, what standard features does the excavator manufacturer offer? Watch out for the upsell approach to ensure you are getting everything you want up front."

Consider both the application and the working conditions, recommends Volvo's Comrie. "If you will be working in an urban environment, you may want to consider an excavator with a short tail swing, or if your application involves a lot of lifting, you may consider a conventional radius model."

Boerger suggested that there are many customers who haven't considered lift when purchasing a compact excavator. "They end up using counterweights to achieve the job but it would have been better if the customer and dealer had talked about lift before the purchase," he said.

Gardner from Kubota said that "tail swing is an important consideration in the mini-excavator market and the majority are offered in conventional or zero/minimal tail swing. Customers should note that with a zero/minimal tail swing machine, you sacrifice width. These machines are typically wider than conventional tail swing mini-excavators for stability."

Attachment use and their necessary hydraulic flow will also be a key consideration when making a purchasing decision. Boerger asks, "Are you going to bust concrete? Are you going to run a breaker? Do you need to use a grapple or a hydraulic plate compactor? Then you want a machine that can run a variety of attachments and can power the attachments that you want to use. Are you changing attachments often? What kind of quick attach or power quick attach do you want to use? This can make attachment changes that much easier."

As for getting to and from jobsites, Case's Brenton suggested that the customer needs to know how they plan on getting that machine from job to job, and whether the truck/trailer is rated to haul that machine, or a tandem of machines, around their area of operation.

When deciding on the dig depth needed, Boerger noted that "if you need to routinely dig eight feet, don't buy a compact excavator with a maximum dig depth of eight feet. You are going to want one with 30 percent more dig depth to gain any kind of efficiency."

As for performance, Padgett said to look at digging power, balance and smooth operation that save time on the jobsite and make you more productive and efficient.
Company info
Related products
Related Articles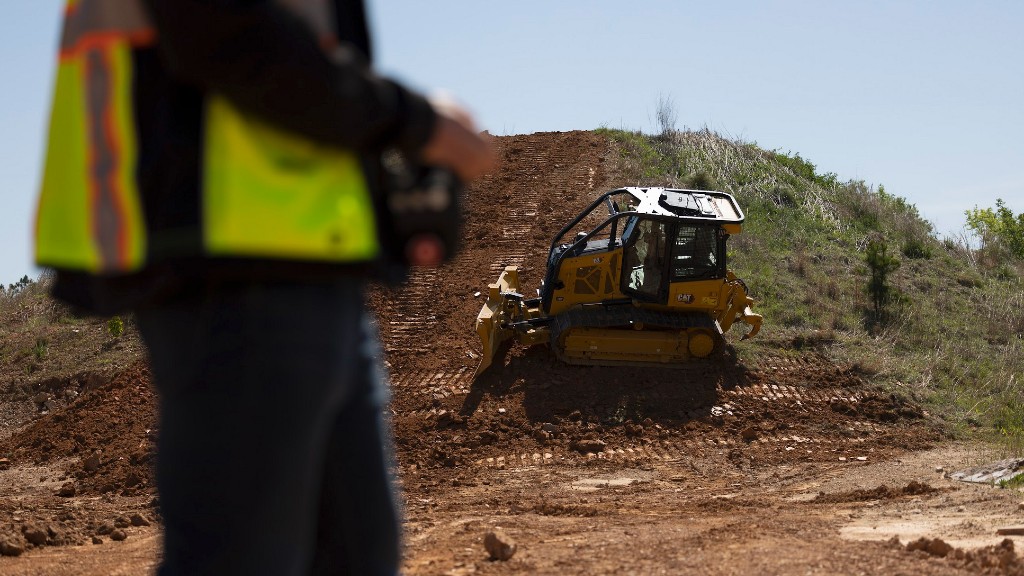 Cat dozers increase productivity with expanded operator assist and remote operation features