Goodyear completes scraper tire line with three additions
New tires designed to lower end-user operating costs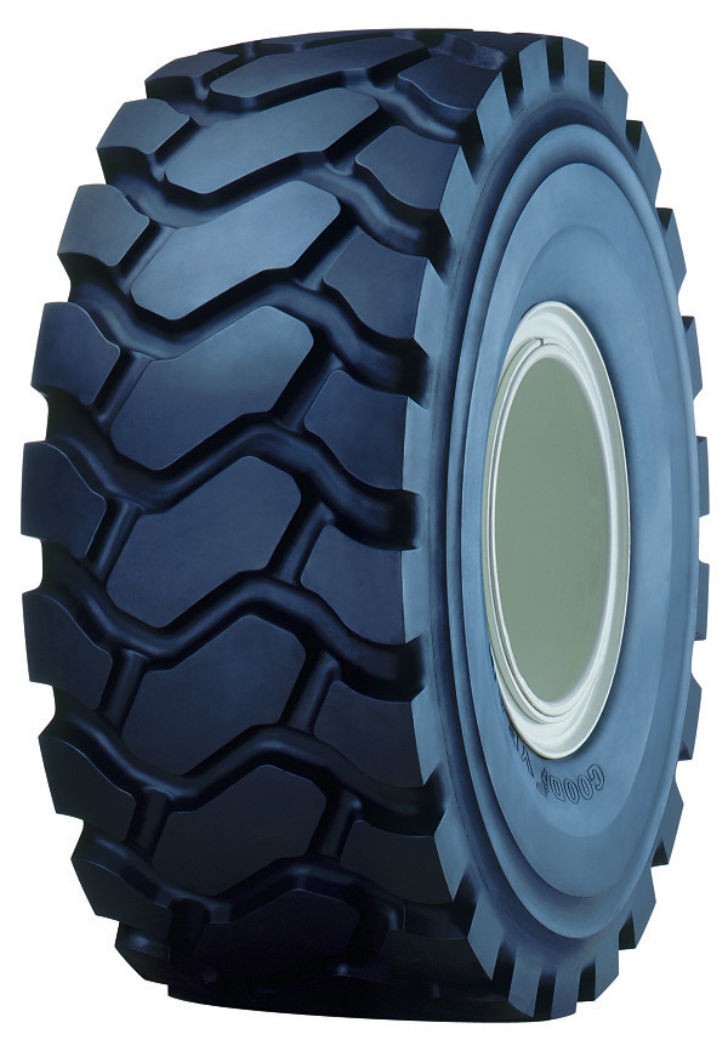 The Goodyear Tire & Rubber Company today introduced three scraper tires for construction and mining/earthmover applications.
"The launch of our new Goodyear RT-3A (E-3), RT-3A+ (E-3+) and RL-3J (E-3) tires completes our scraper tire lineup," said Evan Perrow, marketing manager, Goodyear.
"It also is another example of Goodyear's ongoing commitment to helping mining and construction operations lower their costs."
The Goodyear RT-3A (E-3) and Goodyear RT-3A+ (E-3+) are designed to offer enhanced traction in all underfoot conditions, according to Perrow.
The tires feature cool-running, radial construction; an aggressive tread pattern; a unique, geometric lug pattern for long tread life, even pressure distribution and enhanced mobility; buttressed, self-cleaning lugs to help protect against sidewall cutting; and more.
The RT-3A (E-3) is available in size 33.25R29, while the RT-3A+ (E-3+) is available in size 40.5/75R39.
The Goodyear RL-3J (E-3) is for high-speed use on moderate-to-severe underfoot conditions. It features a zig-zag, centreline groove to offer superior lateral traction in high-torque applications; tapered, self-cleaning shoulder lugs for excellent forward traction; a high-tensile steel belt package for enhanced impact resistance; and more.
The RL-3J (E-3) is available in size 37.25R35.
Along with the enlargement of its product portfolio, Goodyear is expanding its distribution to provide even easier access to tires, services and support.
"We are investing in our network of dealers and distributors – including our Goodyear Commercial Tire & Service Centers – to help ensure that our customers receive the right products and services at the right time," said Perrow.
"Our dealers and distributors are a valuable source of expertise, and play a vital role in helping end users lower their operating costs."
Company info
Related products