Gehl GEN:2 RS Series Telescopic Handlers Increase Horsepower and Engine Torque, Decrease Fuel Consumption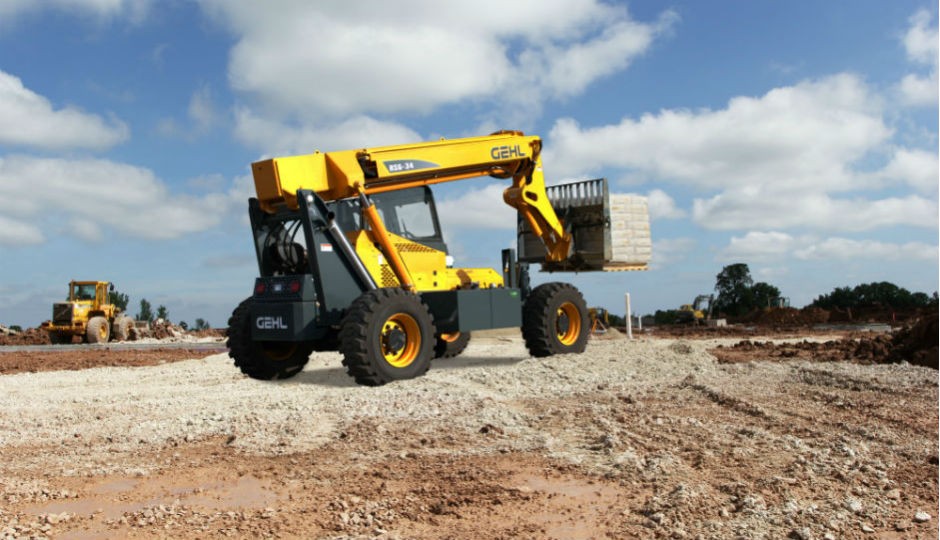 Gehl is introducing new Tier 4 Final–certified Gehl RS Series GEN:2 Telescopic Handlers to the North American market.
Gehl RS Series GEN:2 models; RS6-42 GEN:2, RS8-42 GEN:2, RS8-44 GEN:2, RS10-44 GEN:2, RS10-55 GEN:2 and RS12-42 GEN:2, are powered by proven 120 hp (89 kW) Cummins QSF 3.8 Tier 4 engines. These turbocharged, high efficiency engines provide a 4% increase in horsepower and 6% increase in peak engine torque, as compared to their Tier 4 Interim predecessors. In addition to increased performance, the Tier 4 Final models use approximately 5% less fuel with a selective catalytic reduction (SCR) exhaust cleaning system.
The new RS Series GEN:2 Telescopic Handlers include robust, welded box-section booms that can handle rated capacities from 5,500 lbs. – 12,000 lbs. (2495 – 5444 kg) and lift heights from 19'1" – 55'1" (5.8 – 16.8 m). These machines also include a variety of intuitive features to maximize productivity on the job. A rear axle stabilization system locks the rear axle to improve stability whenever the boom is raised 60 degrees, or the parking brake is applied. Self-levelling forks are standard and eliminate the need for manual adjustments. Outriggers, standard on the RS10-55 GEN:2 and optional on other models, add stability and increase capacity when lifting to full height. Multiple tire options available include; standard air filled, foam filled, solid rubber and rock tread air or rock tread foam. Selective steering is standard, allowing the operator to choose between three steering modes: four-wheel, two-wheel and crab. Changing modes is as easy as flipping a switch in the operator's station.
The Gehl RS Series GEN:2 Telescopic Handlers have a large, open concept frame design with high-mounted boom for a 360 degree view of the job at hand — increasing both precision and safety. Dual joystick controls for all hydraulic boom functions are standard, with an optional tri-function joystick which incorporates the boom control functions into a single joystick control.
A wide variety of attachments are available for the RS Series GEN:2 Telescopic Handlers and the Dynattach Quick-Attach system allows for quick attachment changes, with the operator leaving the seat only to disengage the attachment.
Company info
Related products