Curry Supply and Hydrema produce 2,500-gallon articulated water truck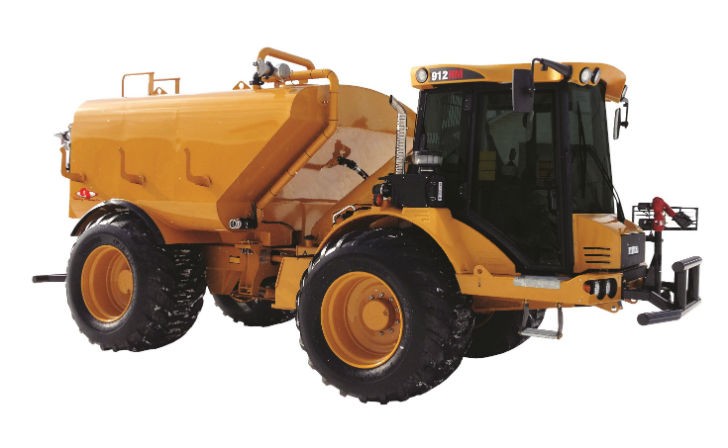 Curry Supply Company has teamed up with Hydrema US Inc. to produce 2,500-gallon articulated water trucks on a Hydrema chassis.
These new low-profile off-highway trucks are designed for use in a variety of industry applications including construction. The low profile makes these vehicles ideal when working on rough to normal terrain where low operating height is a concern, or where unstable ground conditions are a factor.
"We are excited to introduce our newest articulated water truck," said Jeff Shaw, sales manager. "This product is a testament to our willingness – and ability – to innovate and engineer modified designs for specialty markets."
The Hydrema articulated water truck complements the Curry Supply Off- Road Water Truck line of products. With the addition of this new product, Curry Supply offers off-road articulated water trucks with 2,500- to 20,000-gallon water tanks.
All Curry Supply off-road articulated water trucks feature a low centre of gravity, a no-weld tank mounting design, an interior tank coating that exceeds industry standards and an interlocking baffle design. Custom options are available.
"Our product development time is fairly short," said Shaw. "Because we design, build, assemble, and test all in house we can streamline the entire manufacturing process. Such is the case with this new product."
Related Articles
Searching for the best-performing excavator? Your search ends here. We tested the Volvo EC350E and EC380E against a leading competitor in three different tests: trenching, truck loading and lifting capacity at reach. The results show a 20% difference in cost-per-ton, a 15% difference in tons-per-hour and a 12% difference in both operating costs and lifting capacity. See the results and put an end to your search for the best excavator.