Bobcat M-Series 400 frame-size loaders feature improved performance and Tier 4 non-DPF emissions solution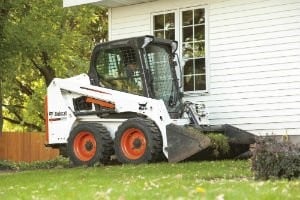 Bobcat has unveiled its first Tier 4 M-Series 400 frame-size loaders — the T450 and the S450
In addition to M-Series enhancements and engine innovations, both machines feature higher auxiliary pressures, lower operating weight and increased travel speed when equipped with optional two-speed drive systems.
The S450 replaces the K-Series S130, while the T450 reintroduces a compact track loader platform size that has not been available from Bobcat Company in recent years. These 400 frame-size machines mark the final family of loaders to join the Bobcat® M-Series lineup.
The T450 and S450 M-Series loaders feature a radius lift path, providing operators with good reach and visibility. Both machines also offer optional air conditioning and two-speed drive for faster travel when desired. The T450 will have a maximum speed of 7.3 mph in low mode and 11 mph in high mode, while the S450 can travel at a top speed of 7.1 mph in low mode and 9.2 mph in high mode when equipped with Selectable Joystick Controls (SJC).
The T450 joins the Bobcat M-Series loader line, which includes the T550, T590, T630, T650, T750, T770 and T870 compact track loaders. The S450 expands the family of skid-steer loaders, which includes the S70, S510, S530, S550, S570, S590, S630, S650, S750, S770, and S850 machines. All Bobcat M-Series loaders share features such as improved power and performance, better visibility and outstanding operator comfort.
Multiple engine advancements
The 2.4-liter engine in the T450 and the S450's 1.8-liter engine both feature a non-diesel particulate filter (non-DPF) engine solution. The Tier 4 Bobcat non-DPF solution was achieved by designing an ultra-low particulate combustion (ULPC) engine. The ULPC is accomplished through a specially designed engine combustion chamber that significantly reduces the amounts of particulate matter created during combustion. Therefore, Tier 4 emissions compliance can be achieved without using a DPF.
In addition to eliminating the need for a DPF, the new engines used in 400 frame-size loaders will have increased torque. This increase in torque is produced over a wide range of engine rpm, allowing operators of all skill levels to better utilize the machines' maximum performance.
For over a decade, Bobcat loaders have been equipped with standard machine shutdown protection that monitors engine and hydraulic functions. The Bobcat engine continues to improve these investment-saving features. Prior to the Bobcat engine, engine coolant and hydraulic oil temperatures were monitored. If these functions fell outside of their normal operating ranges, the system alerted the operator and shut down the machine to prevent catastrophic damage.
With the Bobcat engines, machine shutdown is still possible when needed. However, instead of shutdown being the only solution, the system monitors coolant and oil temperatures and manages the engine to prevent them from reaching a point where the machine must be shut down. This prevents engine damage, minimizes engine wear and keeps operators working.
Another new feature of the skid-steer and compact track loader line is cold weather protection. Anytime the engine temperature is too low, the loader will temporarily limit the maximum engine speed (rpm) to prevent premature component wear or failure. Engine idle speed is also raised slightly to help the engine reach its operating temperature faster. As soon as the engine warms up to a predetermined temperature, the protection mechanism will deactivate.
More muscle
The T450 and S450 loaders have the same increased hydraulic performance as the other M-Series loader models, enabling them to efficiently accomplish more work. The hydraulic systems on M-Series loaders have been engineered for higher standard flows and pressure — 3,300 psi — which provides increased attachment performance.
Hydraulic flow and engine horsepower are matched to the loader's rated operating capacity, size and weight — producing a loader that can outperform higher-horsepower compact loaders. The S450 is a 49-horsepower loader, while the T450 has a 25 percent increase in horsepower over the K-Series T140 loader and is a 61-horsepower machine.
Company info
Related products
Related Articles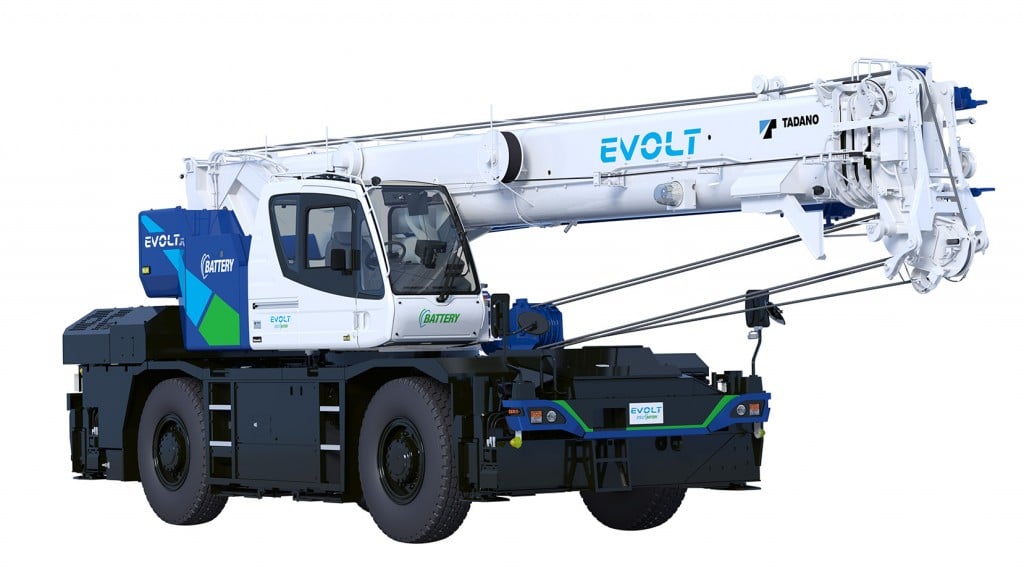 (VIDEO) Fully electrified rough-terrain crane from Tadano enters Japanese market