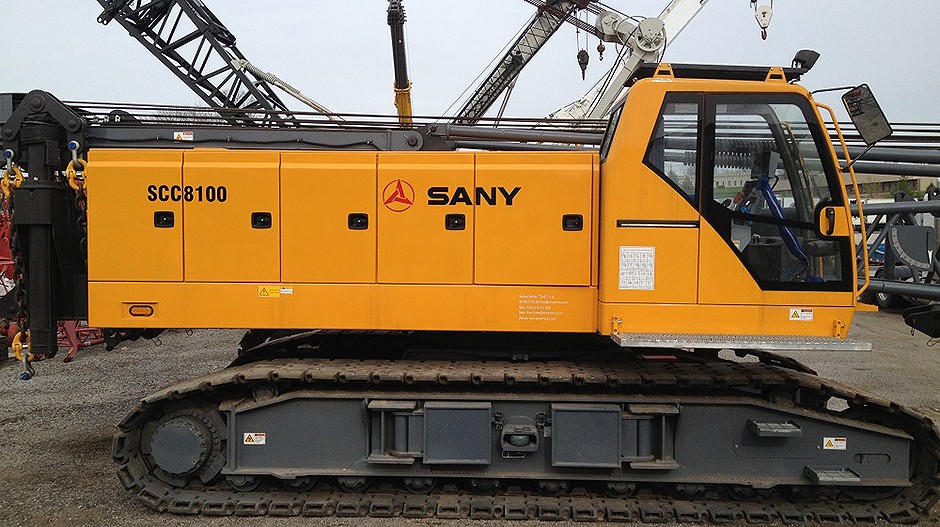 Features & Benefits
HYDRAULIC SYSTEM
Rexroth hydraulic system includes the main pump, main valve, control, and motor reducer. It is efficient, energy saving, stable and reliable.
CONTROLS
Combined instrument can display parameters such as engine rotating speed, fuel quantity, machine oil pressure, servo pressure, wind speed, the engine operating working hours, drum lock, swing lock, and other working conditions.
CARBODY
Connects upperworks to two independently driven crawler assemblies. Travel motors can achieve lineal travel and counter rotation through motor reducer and high tracktive effort. Including extend and retract feature.
A-Frame Alarm Device
In installation mode, if A-frame does not rise into correct position, the system will alarm and the operator and work mode functions will be inoperative.
Aircraft Warning Light
Installed on the top of the boom or jib.
Boom Stop
Composed of a spring cushioned boom stop and automatic boom stop to prevent exceeding backwards boom angle limits.
Emergency Stop Function
In emergency, press the emergency stop button to cut off power supply of the machine and stop all operations.
Lighting
Equipped with drum lights, lower beam in front of machine, front adjustable high beam, lighting lamps in operator's cab, lighting equipment for night operation.
Shove-Off Seat Protection
The operator must be seated for all machine functions to work.
Sound And Light Alarming Device
When engine is running, lights will flash; when traveling or swinging, alarm will sound.