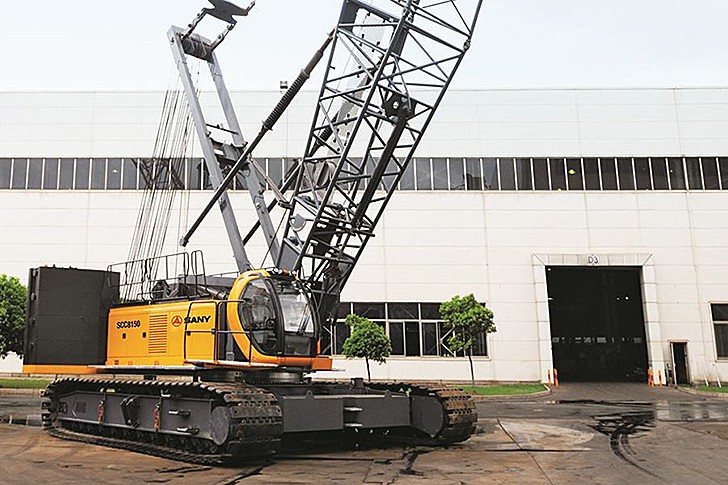 Features & Benefits
Engine
Cummins Tier 3, 325 hp @ 2100 rpm, or Cummins Tier 4i, 340 hp @ 1800 rpm.
Hydraulic system
Rexroth pumps and drive motors.
Display
SANY-designed LML with large display screen
Maneuverability
Pivot cab to allow for 3 meter shipping width.
Main drum
Bail limits and rear counterweight cameras.
Safety
Aircraft warning light.