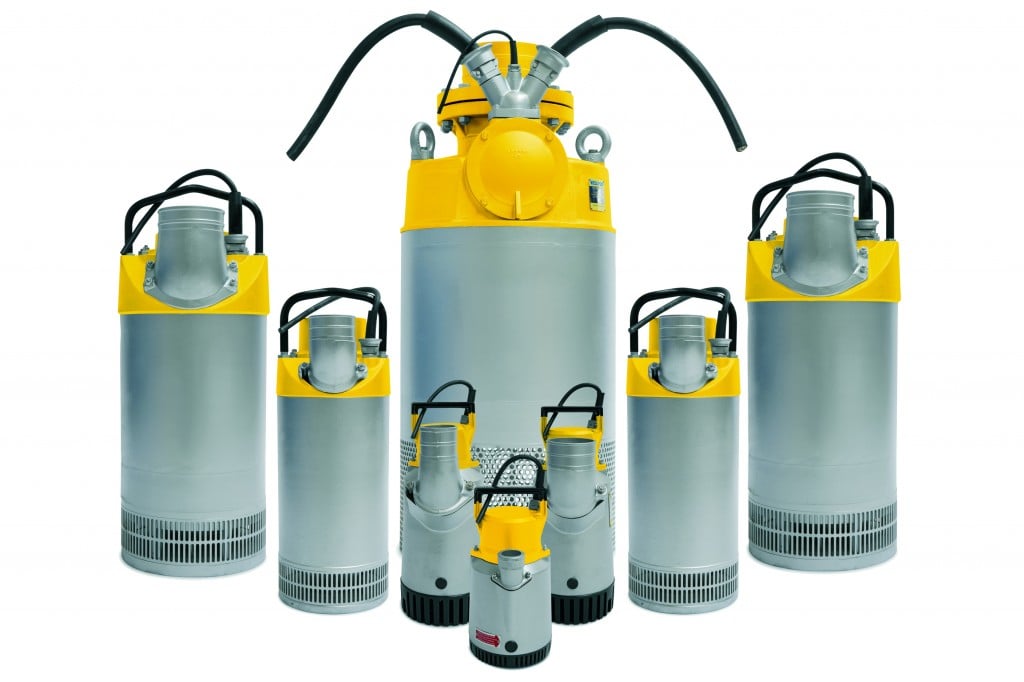 Atlas Copco's WEDA pumps and accessories are designed for an extensive range of dewatering applications in, among others, the rental, construction and mining industries. They provide the performance, reliability and ease of use you need. WEDA pumps feature built-in starter and motor protection, and optional automatic level control. Adjustable wear resistant rubber diffusors and hardened high chrome impellers ensure durability in tough environments.
Features & Benefits
Durability
WEDA pumps are made for durability, with materials and components designed for the most demanding applications.
Ease of operation
Aluminium casing and a compact design combine to make WEDA pumps light and easy to handle.
Minimum downtime
A unique sealing system makes it possible to carry out effective maintenance on site quickly. You can change seals, impellers and other parts in minutes. Machined slots make it easy to separate the various parts of each pump.
Low cost of ownership
Cost-effective sealing systems, a modular design and a minimal need for maintenance combine to give you a low cost of ownership.