Automation at the forefront for Atlas Copco at MINExpo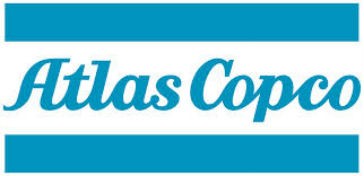 Automation will be the focus at MINExpo 2016 for Atlas Copco. Located in North Hall Booth 2121 at the Las Vegas event Sept. 26 to 28, Atlas Copco will showcase a wide range of solutions aimed at tackling the challenges facing today's mining industry.
"The Future of Mining Is Now" – the theme of the Atlas Copco booth – sums up how new innovations in the Atlas Copco product line have been designed to increase efficiency and lower the total cost of operations.
Johan Halling, Senior Executive Vice President of Atlas Copco and President of the Business Area Mining and Rock Excavation Technique, said he is optimistic for the future: "The global mining industry has experienced downtrends before. Each time it has managed to bounce back to become even stronger, largely thanks to the development of innovative products and new thinking. I am certain that the current downtrend is no exception."
Halling said Atlas Copco is committed to helping its customers overcome the present downtrend by offering expertise in every area of the mining business. "Our innovations share these objectives in common – to help our customers do things easier, faster, safer and more cost-effectively than was previously possible."
However, Halling said, Atlas Copco's mission is to develop solutions that not only increase productivity and cut costs but are environmentally sustainable as well. "We believe that this combination is the right formula for long-term success, making us an ideal partner for future growth and prosperity."
Next Generation Automation
Many of the Atlas Copco products at MINExpo feature advances in automation that have been described as game-changers for the industry, such as its surface drilling innovations. These include Automatic Rod Changing, smart Auto Navigation and the next generation of Auto Drill for Pit Viper rotary blasthole drill rigs.
Auto Drill uses bit information to make changes to rotary drilling performance in real time.
Atlas Copco's BenchREMOTE remote control station enables up to three rigs to be operated at the same time at distances up to 330 feet (100 meters) from their holes. Visitors to the Atlas Copco booth will be able to experience BenchREMOTE surface drilling using virtual reality technology.
BenchREMOTE is also available for the Pit Viper series of blasthole drills, enabling operation of multiple Pit Viper rigs at distances up to 1,000 yards or more (1 kilometer). Visitors will have the opportunity to learn how the BenchREMOTE trailer on display at MINExpo has already offered several mines multiple benefits from a simple teleremote solution.
The new RCS Lite system brings the power of Atlas Copco's Rig Control System (RCS) to the DM drill rig series, such as the DM-45 and DM-L.
The most recent upgrade to the Scooptram Automation system presents multi-machine capabilities for full control of underground loading operations. Using a mine's data network, up to 35 Scooptram loaders in several production areas can be connected and controlled from one or from several control rooms.
Certiq is a telematics system that gathers, compares and communicates vital machine performance data. Used with other tools such as Machine Client, Surface Manager and Tunnel Manager, Certiq can be a key component in a comprehensive solution to improve workflow and the monitoring and management of equipment fleets.
New in Surface and Exploration
Altas Copco will also unveil two new products the Pit Viper family in of rotary drill rigs: the Pit Viper 231 for single-pass drilling in the 6-inch to 9 ⅞-inch (152 mm – 250 mm) hole range and the newly updated, fully autonomous PV-275, whose lower operating costs for multi-pass drilling in the 6 ¾-inch to 10 ⅝-inch (171 mm – 270 mm) range of hole diameters offers large-hole drillers greater value.
Booth visitors will also see the prelaunch of the new SmartROC CL rig designed for the COPROD drilling method. SmartROC CL with COPROD combines exceptional hole quality with higher penetration rates and lower fuel consumption.
Lower fuel costs are also available from Atlas Copco's popular SmartROC D65 surface crawler due to a fuel savings kit upgrade that reduces fuel consumption by up to 15 percent. The SmartROC D65 rig comes with long and short feed options to suit an array of drilling applications.
Christensen 140 exploration drill rig
The current downturn in market conditions has exploration drillers looking for competitive advantages. The new Atlas Copco Christensen 140 not only meets all international safety standards and environmental requirements but has numerous features that increase productivity and lower costs associated with maintenance and downtime. These include such innovations as a gear-driven rotation unit and constant penetration rate capability.
The largest exploration rig in the Diamec range, the Diamec Smart 8 can take core at depths of over 6,500 feet (2,000 meters). The rig's advanced control system enables automated drilling operations, including the addition and removal of drill rod and core barrel inner tubes. Increasing the operator's distance from the drilling operation further enhances safety.
Advancing Underground
Underground mining innovations will also be on display at the Atlas Copco booth, including the Minetruck MT65, the new Boomer S2 underground drill rig and the easy-to-move Easer raisebore unit.
The new Minetruck MT65 is designed to maximize uptime with its service-friendly design and easy access to daily checkpoints. Its 71-ton (65-tonne) capacity and robust powertrain offer high-production capability in a compact design. In addition, its comprehensive list of safety features, comfortable work environment and proven control system contribute further to an underground mine's improved overall haulage efficiency and high-production capability.
The new Atlas Copco Boomer S2 face drilling rig tops its class thanks to its new, intuitive interface and upgraded software, automated add-ons and user-friendly environment make it a safer, more productive rock drilling rig with low operational cost. Strengthened components and increased parts protection result in minimal internal wear, faster drilling and the overall durability to work harder longer.
Newly introduced for the Boomer S2 is a COP MD20 rock drill. The COP MD20 is 10 percent faster in blast- and bolt-hole drilling than comparable rock drills on the market. Atlas Copco's dampening technology improves drill steel economy and increases drill uptime.
Visitors will get to try their hand at operating the new Boomer S2 in a realistic mining environment in a specially designed Boomer S2 simulator at the Atlas Copco booth.
The Atlas Copco mobile Easer raisebore unit operates in the same as a traditional raise boring machine, capable of drilling upward or downward. Unlike other raise bore systems the Easer is easily moved to wherever it is needed in the mine, since the rig is wheel-mounted and does not require a concrete platform or site preparation. The result is fast, easy setup for speedy relocation.
Since lifting during Easer operations is performed using a remote control crane, safety and efficiency are also enhanced. Atlas Copco's years of worldwide experience and end-user input from around the world are evident in the Easer raise boring machine's many automated add-ons designed to make raise boring safer and easier.
Tooling to move ahead
Atlas Copco Secoroc offerings at the booth affirm its position as global leader in rock drilling tool technical development. The complete range of new and updated Atlas Copco Secoroc tools for mining includes bits for rotary and down-the-hole (DTH) drilling, new Azure exploration bits, DiscovOre wireline coring overshots and head assemblies, and the Powerbit top hammer bit range for surface drilling.
The booth will also feature a presentation of a new DTH hammer range for mining.
Forward Thinking in Portable Energy
Atlas Copco will showcase its full range of reliable portable energy solutions for the mining industry at MINExpo. The forward-thinking product designs of its mobile air, power, light and dewatering solutions anticipate the need for continuous improvement in versatility, reliability and efficiency. All diesel and electric compressors, generators, light towers and dewatering equipment solutions are engineered for ease of setup of any worksite.
XATS 900E electric compressor
The new XATS 900E electric compressor delivers compressed air at 100 to 150 psi with flow rates up to 900 cfm.
QEC 1200 mobile generator
The QEC 1200 mobile generator provides 1 megawatt of easily transported, containerized power and features a Power Management System (PMS) to optimize fuel consumption.
HiLight Tower V5+ light tower
The range of HiLight Tower light towers is well suited to mining applications. The HiLight V5+ model incorporating the latest in LED lighting technology will be on display on MINExpo.
WEDA electric submersible pumps
The WEDA range of electric submersible pumps, featuring the industry's leading power-to-weight ratios in a dewatering solution.
Company info
Related products
Related Articles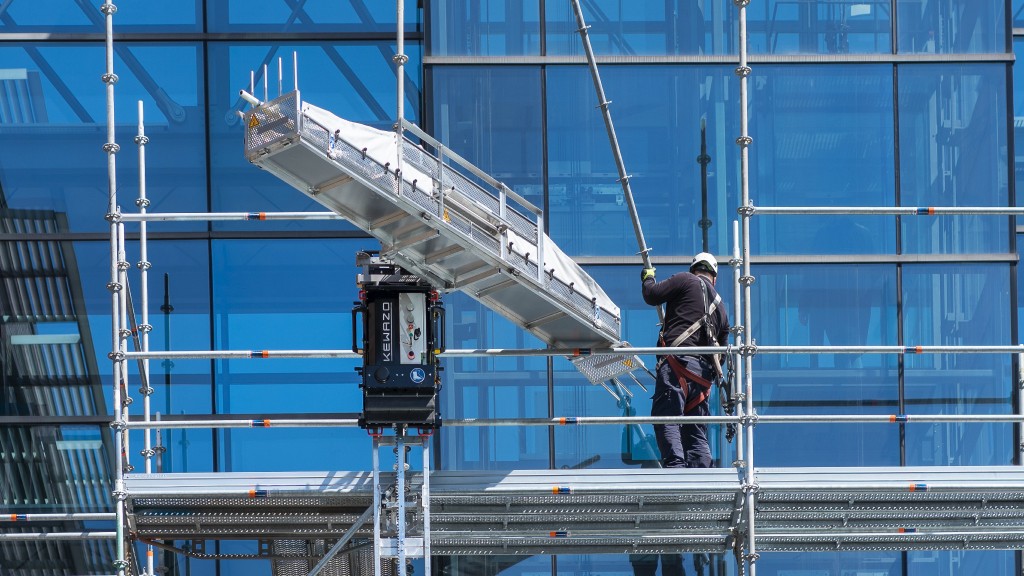 KEWAZO receives $1.34 million investment to improve robotic lift arm efficiency and safety