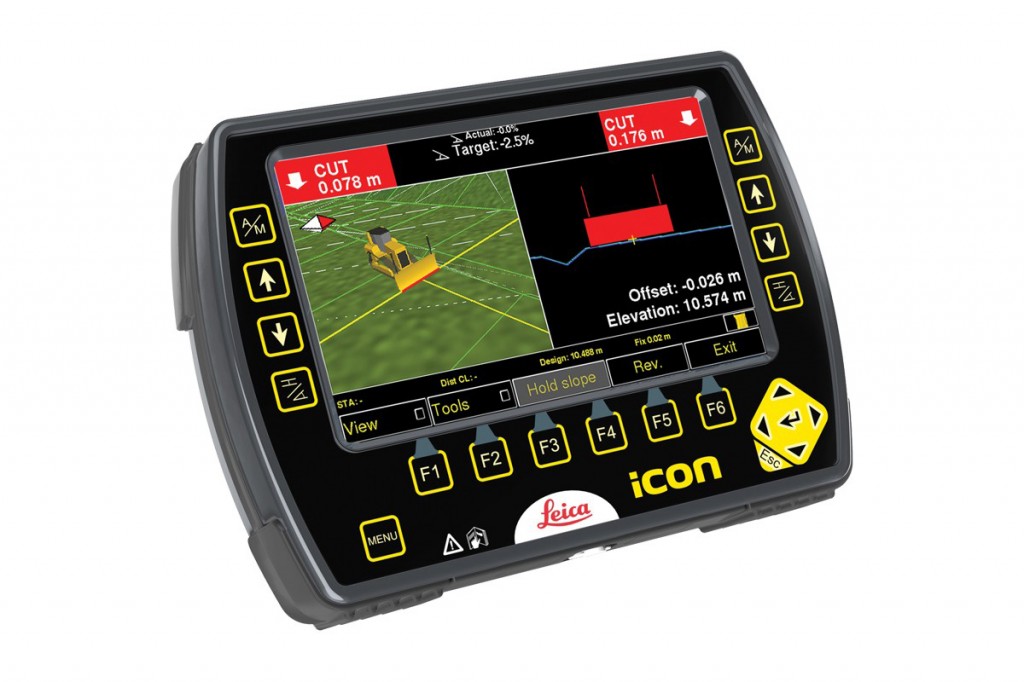 The Leica iCON iGD4SP grading solution for dozers equipped with 6 way blades (PAT) provides you maximum speed, precision and flexibility. Run your dozer to the extent of its capabilities while constantly maintaining grade.
Features & Benefits
Run machines in automatic mode and keep precision without needing to rework areas.
Maximise your dozer's performance by angling the blade and control windrows more effectively. No need to repeat passes over the same area to remove dirt build up.
The scalable iCON grade solution lets you expand your dozer's system as your projects grow in scope and size. You only invest in what you need.
 iGD4SP delivers unequalled speed and precision, and helps provide maximum productivity with higher profit.
The latest CAN technology lets you expand the functionality of your system by simply adding the required components.
PowerSnap enables use of the same panel for any level of functionality. Purchase licenses only for the configurations you need and only for the functionality you want.
Small diameter masts make operation easier with clear visibility of the blade's working area.