Leica Ready machine control to be available on Liebherr equipment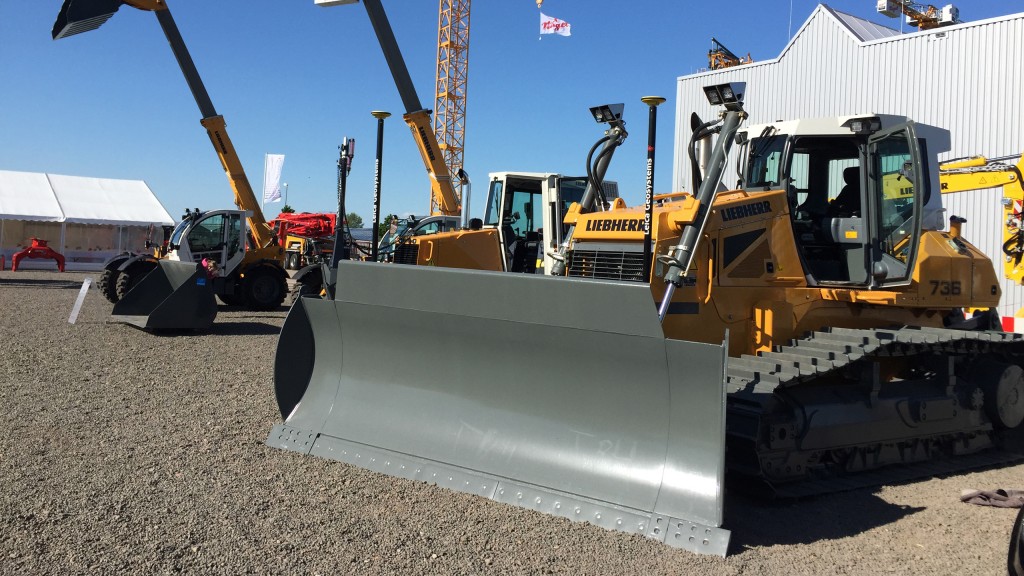 Leica Ready machine control kits will now be offered on dozers and excavators by Liebherr. Working with high precision GNSS, Leica Ready kits bring increased accuracy and improve efficiency up to 30 percent. Enabling swift and fast installation of Leica Geosystems' Machine Control systems, such as Leica iCON iGD4SP Dual GNSS and iGD3 3D for bulldozers and the Leica iCON iXE3 system for excavators, return on investment is easily realized.
"Being able to offer Leica Ready on Liebherr dozers and excavators will help construction operators increase productivity and improve efficiencies in their operations. Combined with our newly released MSS400 sensor series for excavators, construction professionals will have the very best available machine control at their fingertips," said Johan Arnberg, Leica Geosystems Machine Control Division president. "It will give users well integrated options with simple installation. We are delighted to be working with original equipment manufacturers to help bring these best-in-class solutions to the industry."
The Leica iCON dozer systems open new dimensions in earthmoving and fine grading. Bringing the design surfaces and alignments inside the cab, there is no longer a need for stringlines, stakes or hubs. Leica iCON iGD4SP Dual GNSS improves accuracies when working in demanding environments, such as steep slopes and spreading base material in preparation for concrete or asphalt. Combining technology for speed and precision with the dual GNSS antenna solution allows for the machine to operate at full speed while the blade is angled to efficiently control material from pass to pass.
The system is available on the Liebherr PR 716, PR 726 and PR 736 Litronic dozers.
"With Leica Ready kits factory installed, this provides for the easy smooth installation of automatic grade control systems," said Alexander Katrycz, head of Marketing for Liebherr-Werk Telfs GmbH. "This offers the customer the highest level of flexibility in the selection of his system. Having Leica Geosystems on board definitely increases the reach of Liebherr dozers with such systems."
With the Leica iCON excavator system, high precision GPS monitors the excavation position with a 3D model. The Leica iCON iXE3 is used for point collection and stake out activities on projects, such as large road and infrastructure construction, subdivision building, industrial sites and dereliction works. The built-in GSM modem quickly supports and transfers files while the 3D system enables detailed monitoring of any site project.
Liebherr R 918-R 960 excavators are already offered with the pre-fit kit and A 914-A 924 will follow later this year. In the area of earthmoving, Liebherr offers an extensive program of hydraulic mobile and crawler excavators. Highest quality standards are achieved by in-house production of main components, which are developed and manufactured by Liebherr. Among these are the entire drive and control technology, diesel engines and a variety of components for hydraulics, gearboxes and electronic systems.
"We decided to offer kits directly from factory, composed of supports and brackets welded on the machine to easily assemble the Leica Geosystems solutions," said Geoffoy Debost, product manager, Liebherr-France SAS.. "The system is better integrated, easier installed and warranted. Liebherr excavators benefit from added flexibility and efficiency due to the Leica Ready kits."
Company info
Related products
Related Articles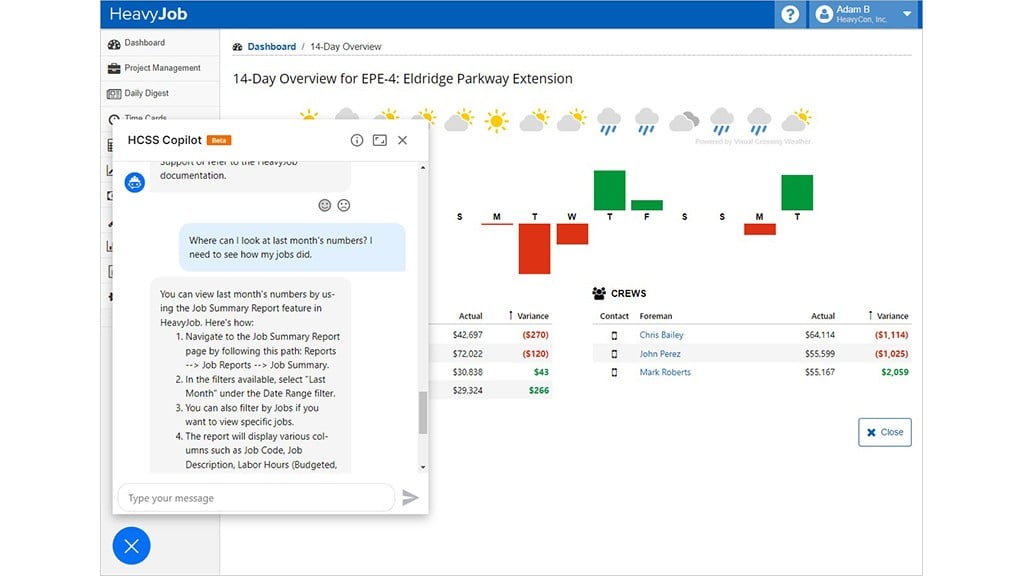 HCSS brings AI to construction technology with Copilot assistant for HeavyJob platform