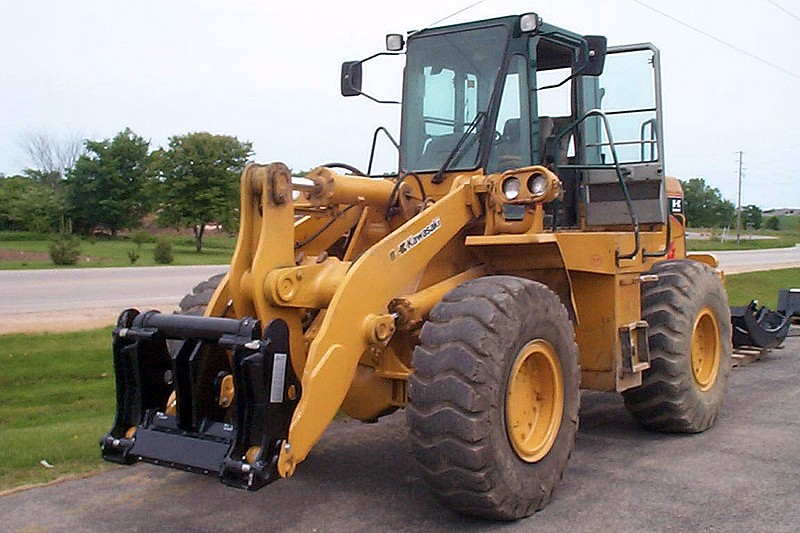 SAS Quick Coupler designed to fit any wheel loader from 1 to 4 yards as well as 3 or 4 pin machines. With the widest hook spacing and the closest mounting point to the attachment the SAS coupler increases lift capacity over the completion and minimizes possibility of failure. The hydraulically operated locking pins allow for quick change of attachments as well as improved safe operation machinery by reducing chance of disconnection and personal injury caused by manual locking couplers. SAS manufactures these to fit the severe duty requirements of the auto salvage and scrap industry making them ideal for all markets that require wheel loaders with the ability to change attachments.
Features & Benefits
Increased visibility through coupler preventing operator damage to product
Zero down time goal, SAS quick coupler made of High Strength Steel.
Interface allows use of multiple manufactures attachments
Maximum lift capacity of machine maintained by shorting the distance of attachment from lift arms of machine
Computerized stress analysis done by Mechanical Engineers during design process
Coupler width designed to align closely with OEM lift arms of machine efficiently transferring force from attachment to machine, eliminating points of stress and fatigue