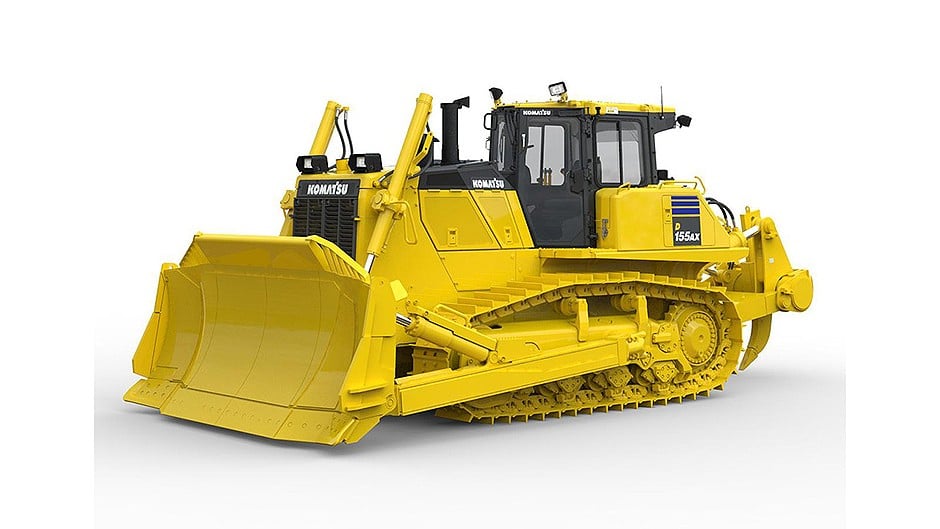 The new Tier 4 Final D155AX-8 dozer incorporates proven Komatsu engine emissions technology that does not interfere with daily operation. Class leading engine horsepower, large capacity Sigmadozer blade and automatic lockup torque converter efficiently move massive amounts of material while using less fuel than the prior model. The operator's cab is loaded with features to help maintain operator comfort during the work day.
Features & Benefits
Engine
The Komatsu SAA6D140E-7 engine is EPA Tier 4 Final emissions certified and provides exceptional performance while reducing fuel consumption.
Heavy-duty aftertreatment system
This new system combines a Komatsu Diesel Particulate Filter (KDPF) and Selective Catalytic Reduction (SCR).
New Fuel Efficient Bulldozer
New D155AX-8 has achieved both high levels of productivity and fuel economy through usage of SIGMADOZER and automatic transmission with lockup torque converter.
Auto-pitch mode
To reduce operator effort and increase operating efficiency the new auto blade pitch mode sets blade pitch position between digging and dump positions while dozing.
Ripper auto-return
The ripper control lever is new, ergonomic and incorporates an auto-return function that will automatically raise the ripper so the operator is less fatigued at the end of the day. The function starts when travel lever is moved to reverse position.
Komatsu Auto Idle Shutdown
Komatsu auto idle shutdown automatically shuts the engine down after idling for a set period of time to reduce unnecessary fuel consumption and exhaust emissions.
Specs
Key specifications

| | |
| --- | --- |
| Horsepower | 354 @1900 rpm |
| Operating Weight | 89,300 lbs |
| Blade Capacity | 12.3 - 15.6 yd³ |