Komatsu Parallel Link Undercarriage System for the D155AX-8 Crawler Dozer is Ideal for Rocky and Sandy Conditions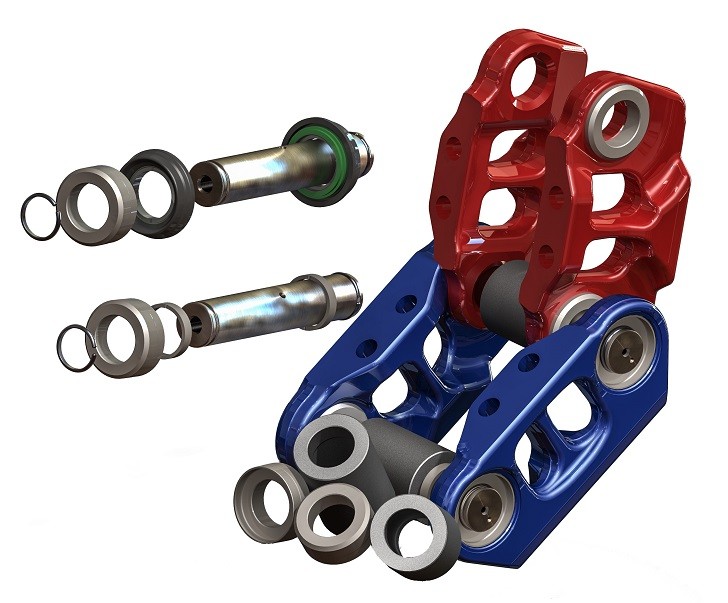 Komatsu America Corp. has added the highly successful PLUS (Parallel Link Undercarriage System) rotating bushing undercarriage option to the D155AX-8 dozer.
"Applications for PLUS undercarriage range from high-impact, rocky ground conditions to low-impact, abrasive sandy worksites," said Chuck Murawski, product manager, Komatsu America. "This has enabled PLUS to become standard equipment on other Komatsu dozer models," Murawski said.
Each of the three different shoe widths available – 24-inch/610mm, 26-inch/660mm and 28-inch/710mm PLUS ES shoes – are made with extreme service shoes for maximum wear life and durability. The PLUS system is designed to provide up to twice the life of a conventional undercarriage, lowering repair and maintenance costs by up to 40 percent in certain applications. PLUS also eliminates the downtime of pin and bushing turns. All PLUS undercarriage components are designed for equal wear life.
PLUS uses oil lubricated, rotating bushings that are free to rotate, unlike fixed bushings used on conventional undercarriage systems.
Company info
Related products