Vermeer HDD reamer design keeps fluid on cutting teeth for better bore integrity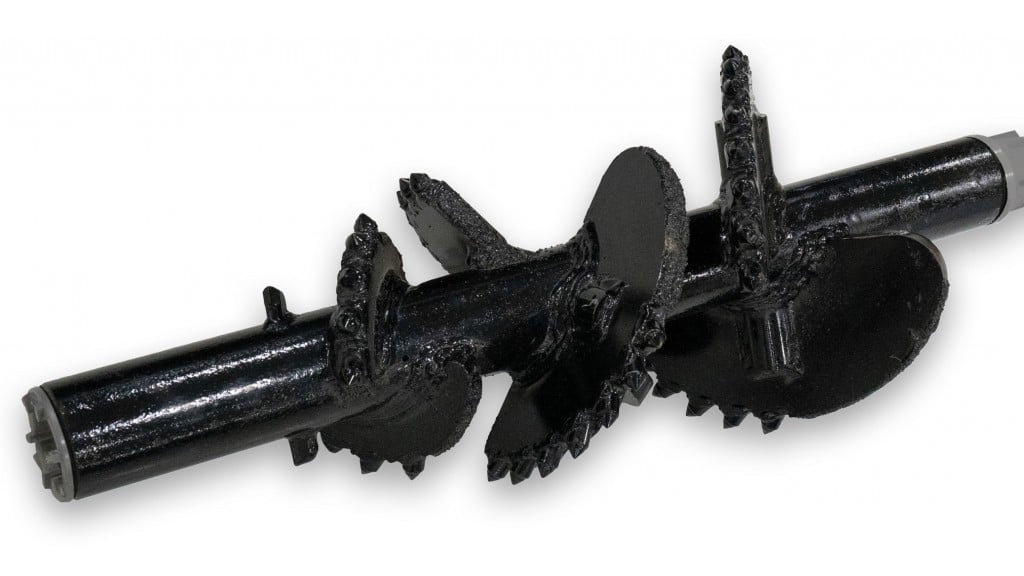 Vermeer Mix Master HD reamers are designed to open horizontal directional drilling (HDD) boreholes in sandy loam, sticky clay, and other reactive ground conditions.
A unique design directs fluid to the cutting teeth of the reamer, where it is needed, maintaining bore integrity and hydrating the bore path and cutting teeth to allow efficient slurry flow and cuttings removal.
"The hydro distribution design of these reamer mixes cuttings with drilling fluid and discharges the resulting slurry out of the borehole with directional fluid control," explained Cody Mecham, Vermeer Cutting-Edge product manager. "This helps manage the risk of the drill operator outrunning their mud during the reaming process. Moreover, fluid ports are always located near the cutting structure, regardless of the cut's size, limiting areas where mud can accumulate on the plates."
The MXHD series of reamers add to Vermeer's Mix Master collection, one of four reamer styles available for different types of ground conditions. They offer an aggressive cutting and mixing approach that reduces the amount of work the drill rig needs to do on pullback.
Threaded shaft sizes are available in a variety of sizes with cut diameters ranging from 6 to 36 inches, which fit well for small utilities and large-diameter HDD applications.
An intentional plate angle and engineered open spaces on MXHD reamers promote slurry passage and efficient movement of cuttings. On mid-size and larger reamers, plate openings and optimized angles also facilitate slurry flow and help move cuttings behind the reamer. Small rotary teeth minimize overcutting while maintaining the bore wall's integrity and accuracy. Teeth are mounted in a spiral pattern on the plates for smooth pullback and clean cutting on an accurate bore path.
Increased plate thickness and reinforced gussets on angled plates of mid-size and larger reamers all improve durability. The efficient, progressive plate design steps the hole up to the full dimater, with initial plates increasing the diameter in 2-inch increments while the final plates finish cutting in 4-inch increments.
Vermeer has also introduced QuickLock two-part epoxy thread-locking compound, which stabilizes threaded connections between the drive chuck and sub saver of an HDD. Crews may sometimes opt to wait until the end of the day to swap out a worn sub saver because of the long curing time for many thread-locking compounds. QuickLock cures in as little as one hour, allowing crews to get back to work quickly through the day.
Related Articles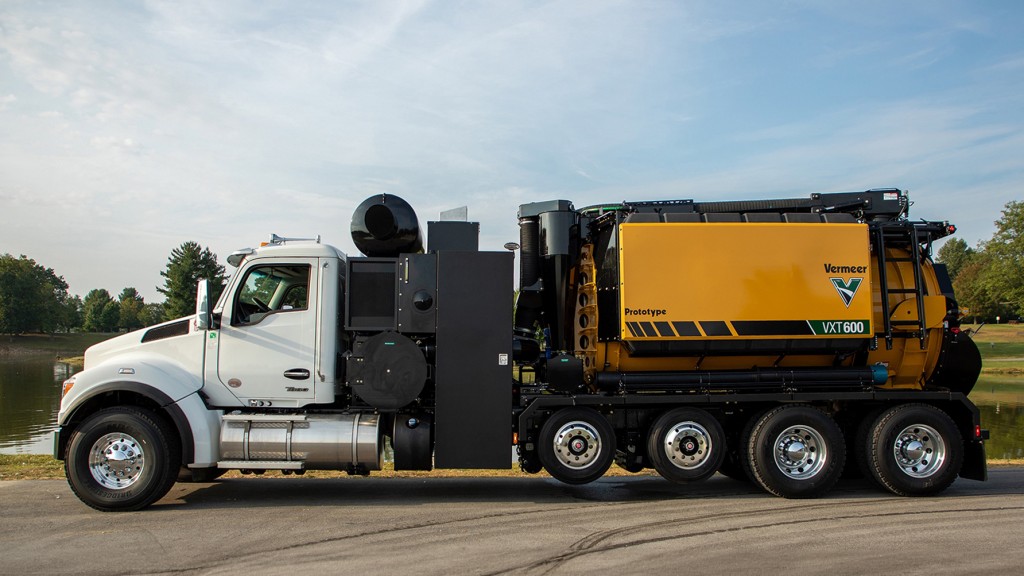 Lightweight design on updated Vermeer vacuum excavator provides high spoil tank capacity