Lightweight design on updated Vermeer vacuum excavator provides high spoil tank capacity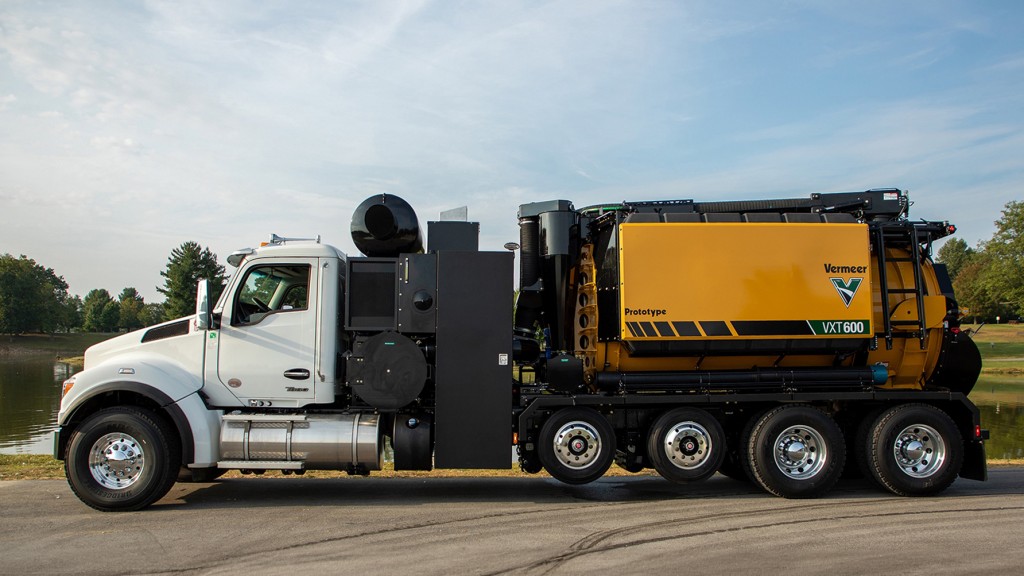 A redesign of the Vermeer VXT600 vacuum excavator has targeted enhancements to performance, load capacity, and improved reliability and serviceability, all of which combines to improve overall productivity for vacuum crews.
The VXT600 is a lightweight vacuum excavator, at 40,000 pounds, and is equipped with a 12-cubic-yard elongated spoil tank design and 1,200-gallon freshwater tank capacity. The design update allows for even weight distribution when traveling, while maximizing the volume of material hauled. It also features a low profile, with a height of 12.25 feet with boom, allowing it to maneuver under power lines, bridges, and trees.
The VXT600 is quiet on the job, featuring a vacuum system powered by a 6,400-cfm Helical tri-lobe Jurop blower. It is equipped to dig quickly and deeply with a 23-foot boom, an 8-inch-diameter dig hose, a vacuum level of 27 inHg, and a water pump producing 10 gpm of flow at 3,000 psi. The boom dig hose can be stowed with the dig tube attached to minimize setup time between digs.
Emptying the spoil tank is easy and efficient, according to Vermeer. The boom does not need to be unstowed before dumping, and the tank's cam-over door is easy to operate. The spoil tank can be lifted to a 50-degree angle for quick offloading. An optional tank vibrator is available for easier cleanout. Plus, the VXT600 includes a handwashing station for operator convenience.
The truck is available on two chassis: the Kenworth T880 with a 510-hp Paccar MX-13 engine and 6-speed Allison transmission, or a Mack Granite with a 505-hp Mack MP8 engine and 6-speed Allison transmission. Both chassis have an 86,000-pound GVWR and two pusher axles.
Other custom accessories for the VXT600 include a 180-cfm, 110-psi air compressor for dry digging and powering pneumatic tools, a 20-gpm water pump allowing crews to dig with two wands, a 420,000 BTU Dynablast hot water heater, and a cold weather kit that heats cabinets, water lines, and valves.
Related Articles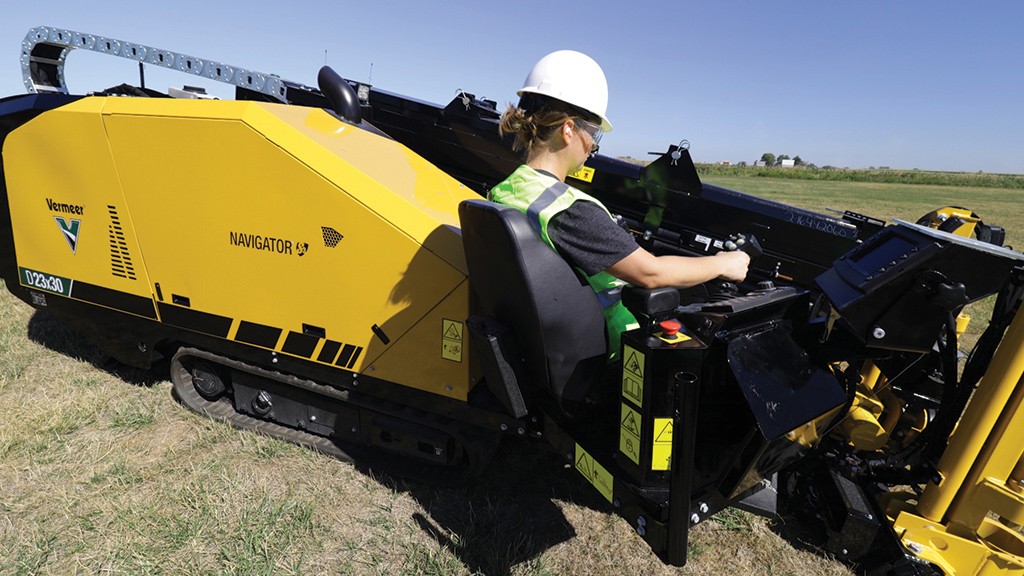 Vermeer marks 75th anniversary with legacy lineup and new equipment at The Utility Expo