Perspective: Construction equipment innovation is happening at an unprecedented rate – and renting can help you keep up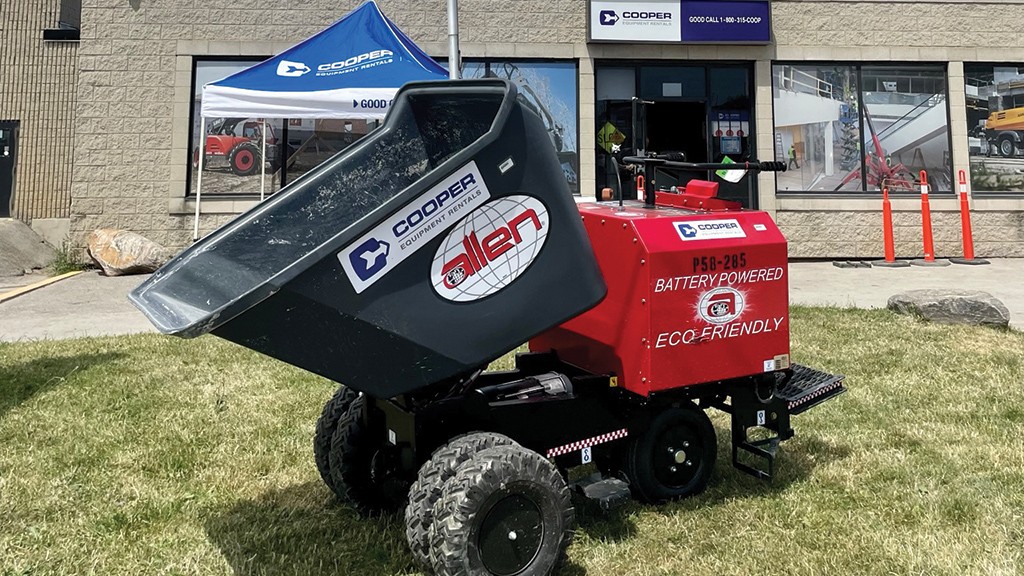 I love getting the chance to walk the floor at the ARA Show and CONEXPO. Equipment companies introduce their newest products and prototypes, and I have the chance to see what's coming – like the 2-tonne battery-powered excavator JCB debuted in 2019 that we [Cooper Equipment Rentals] bought off the floor. Four years later, we've got a dozen of them. Our customers want access to the latest equipment to help them get the job done, and when we invest in low/zero-emissions equipment that they can rent, everyone wins.
Construction equipment innovation is happening at an unprecedented rate. It's smarter, safer, and more efficient than ever which means new capabilities to improve productivity, efficiency and sustainability on the job site. At CONEXPO 2023, it was everything from robotics and AI to hydrogen-powered and electric vehicles. Komatsu showed the prototype for its first fully electric, semi-automated, battery-powered compact wheel loader. So quiet you can hardly hear them and requiring minimal maintenance, these machines can address the need for safer, more efficient, and zero-emissions equipment in the rental market.
With over 3 million square feet of exhibits at CONEXPO, there was no shortage of cool tech and shiny new equipment. It's great to look at, but at the end of the day we have to think about what all these advancements mean to our customers' businesses. As a contractor, do you have the right equipment to outbid your competition? Do you have a rental provider who can help you access the latest equipment and technology when you need it? The good news is, with so many options out there it's never been a better time to think about your current and future equipment needs – and rental can help get you there.
Diversifying fleets with electric
When the first electric machines came onto the market a few years back, there was a mixed reaction. For some customers it was exciting to finally start adding these machines to their fleet. Others weren't so convinced. There were major concerns around battery power and the added stress of having to plan their days around charging needs.
Electric equipment is now not only meeting contractors' needs, but exceeding them. Customers are asking for more. Just this year, we received our first two 1.2-tonne Bobcat E10e excavators, and now we're waiting on our first 3-tonne excavator. What's great about working with a rental partner is the opportunity to "test-drive" equipment in real-world conditions on the job site. For those who are hesitant or have concerns over the technology, there is a huge amount of value in this risk-free approach. For example, having enough battery charge is a common worry, but with a little planning electric equipment can maximize uptime at a fraction of the cost of diesel equipment. Much of the battery-powered equipment we're seeing today provides enough power to work through a full 8-hour day on one charge.
Electric machines have proven themselves to be as efficient and capable as diesel-powered equipment with the added benefits of reduced emissions and costs. All these new models will better support those operating in small indoor spaces and environmentally sensitive worksites where diesel exhaust is restricted. At CONEXPO, Bobcat's range of three battery-powered compact excavators was a big draw. They're incredibly quiet, which means they can be operated at all hours of the day, even in dense urban areas where noise can limit work hours. With zero emissions, they can also meet strict requirements around underground construction.
We also saw an influx of battery-powered tools and smaller equipment like buggies, which meet the needs of those contractors who want alternative options for compact equipment with zero exhaust emissions. We were the first to bring Allen Engineering battery concrete buggies to Canada last year, plus we have more Toro battery concrete buggies on order for 2023. These new designs are great for those areas inaccessible by the concrete truck or for indoor construction and renovation applications.
Contractors want to know how their rental equipment is operating
We're starting to see some real progress in understanding how customers want to access information and, more importantly, how they see it affecting their business. Understanding how frequently a machine is being used or if it's the right machine for the job is key to better equipment utilization and improved safety. It's really top of mind for us when we're looking at new equipment and technology. As equipment becomes smarter, we'll continue to access more information. For example, we're seeing more demand for aerial equipment work platforms equipped with load sensors that can tap into equipment. They can tell the user exactly how the machine is operating, providing better data for more informed decision-making on the job site.
Telematics can help ensure unused equipment isn't just sitting around on the job site. There are lots of scenarios where equipment isn't being utilized to its maximum efficiency. Maybe your scissor lift is only going up 50 percent, so a smaller model makes more sense. Or your excavator is idling for an hour before it's being used, so you need to look at operator behaviour. There are some barriers to this, of course. Not all rental equipment has the technology to report data. Working with a branch that is up to date on the latest equipment and technology is key to accessing these benefits.
The future is autonomous (and safer too)
They're not here yet, but autonomous job sites are on their way. There are a few things holding the industry back from more widespread adoption, but the benefits are being more understood. Autonomous equipment will not only help to limit the risk of human error, but increase efficiency. When we talk to customers, safety is always the number one concern – so it's no surprise we're seeing this sort of technology trying to redefine safety on the job site.
As more prototypes move into real-world applications, we will see operators completely removed from the cab. At CONEXPO, Bobcat debuted its autonomous RogueX concept machine to show what the job site of the future will look like – fully autonomous and cab-free, it allows operators to accomplish multiple tasks at a time. With so much time being wasted as operators move back and forth between equipment, remote operation will have a big cost benefit. And with all the talk of labour shortages, we will need a variety of skilled operators for really precise work, while autonomous equipment, like the RogueX, can begin to replace more of the basic, monotonous work.
Staying one step ahead is about understanding current and future needs
As a rental partner, we have to think beyond just providing equipment – customers may be leaning more into rental because they don't want to worry about costs, but it's more than that. They want to be one step ahead of the competition, using their rental partners to build long-term strategic relationships as a way to access a network of information on all their equipment. They want access to the latest equipment and technology, while also keeping their workers safe.
In today's competitive market, there is no room for error. No one has an abundance of resources anymore; contractors need a lean and efficient operation if they want to succeed. They are looking to outsource their fleet for better reliability, more information, and data insights from a rental partner that can help them make the best decisions for their business.
Rod Lentino has over 15 years in the equipment rental industry and is currently the director of rental at Cooper Equipment Rentals, one of the fastest growing rental businesses in Canada.
Related Articles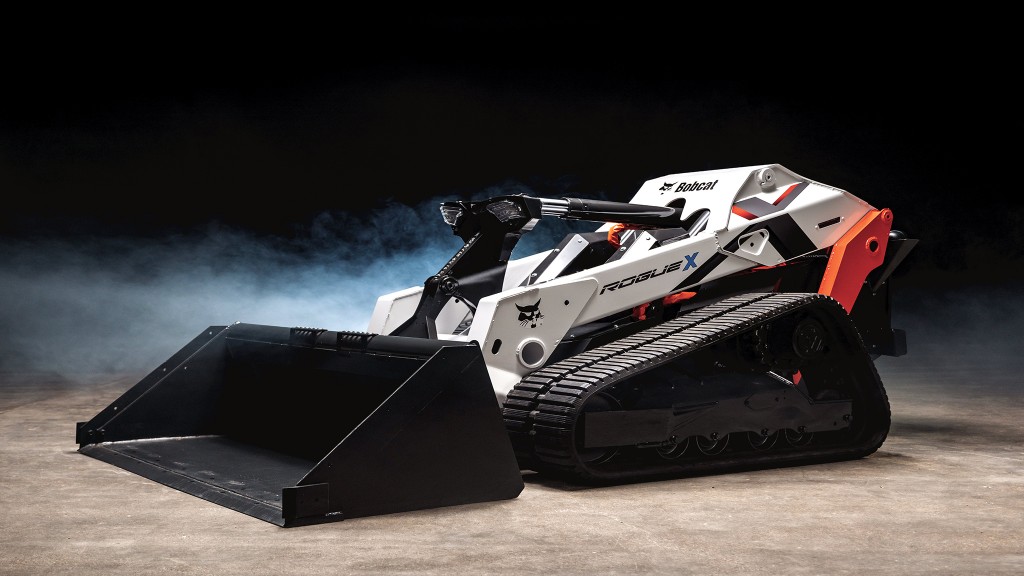 First look: Bobcat RogueX all-electric and autonomous concept machine