First look: Bobcat RogueX all-electric and autonomous concept machine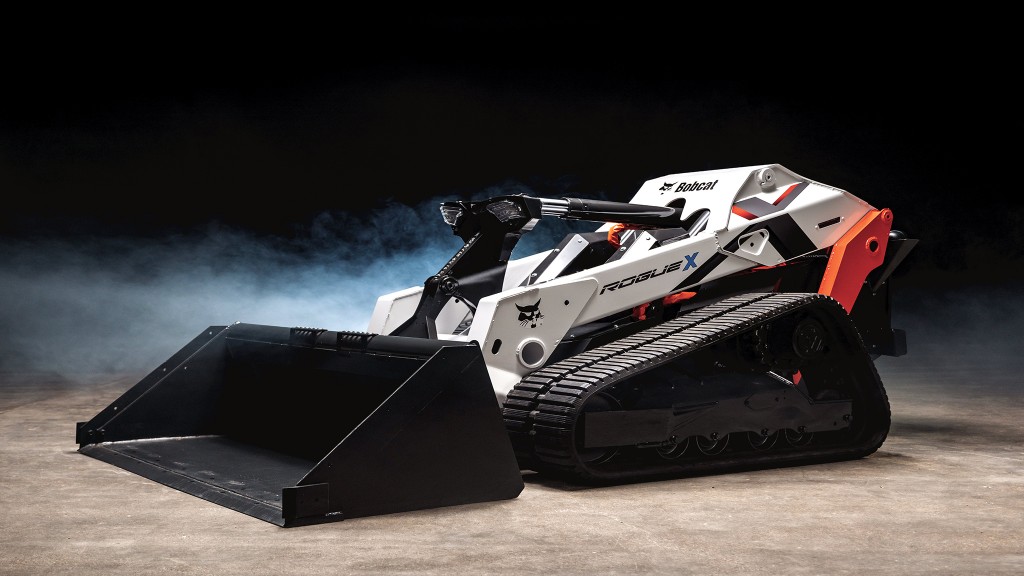 Bobcat has revealed a new concept track loader, the Bobcat RogueX. This next-generation concept machine explores the capabilities of electric power, autonomous operation, and dual lift-arm geometry.
The Bobcat RogueX combines technologically advanced features to make it a one-of-a-kind conceptual machine. While most closely resembling a track loader, the machine is in a category all its own, according to Bobcat.
As a research and development project, Bobcat says the machine was built to advance its innovation road map, evaluate customer perceptions, and test the limits of machine functionality.

"RogueX was concepted with consideration for the worksite of the future and how a customer's needs may evolve – with a focus on ease of use, remote operations, autonomous functionality, sustainable operations, and features that allow operators to accomplish more with one machine," says Joel Honeyman, Doosan Bobcat vice president of global innovation.

As job sites change and operators turn to remote operation, Bobcat took its concept further by fully eliminating an operator station. The machine explores the idea of operating where humans cannot go to tackle more work in more places than ever from a remote position.
By building the loader without a cab and using advanced kinematics, RogueX features next-generation unique functionality including both vertical-path and radial-path lift capabilities in one machine.
The all-electric and autonomous concept machine produces zero emissions as it features a lithium-ion battery, electric drive system, and no hydraulics.
"After our successful development of building an all-electric loader [the Bobcat T7X], we wanted to think bigger, broader, and take a leap far into the future," says Matt Sagaser, director of innovation accelerated at Bobcat. "Our dedicated innovation team took a bold approach and designed a machine that breaks all of the rules. RogueX sets a framework for what is possible, and our team is just getting started on what is next."
RogueX is in the early research and development stage at Bobcat. No additional details on future commercialization are available at this time.
Related Articles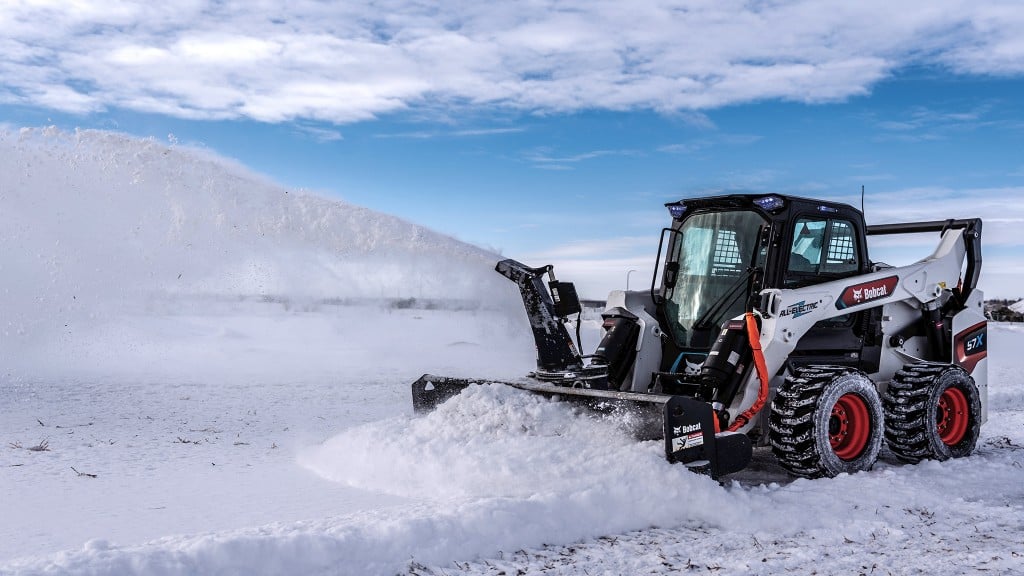 Bobcat reveals all-electric skid-steer loader prototype