Bobcat reveals all-electric skid-steer loader prototype
The Bobcat S7X features electric drive motors and utilizes ball screw actuators for lift and tilt functions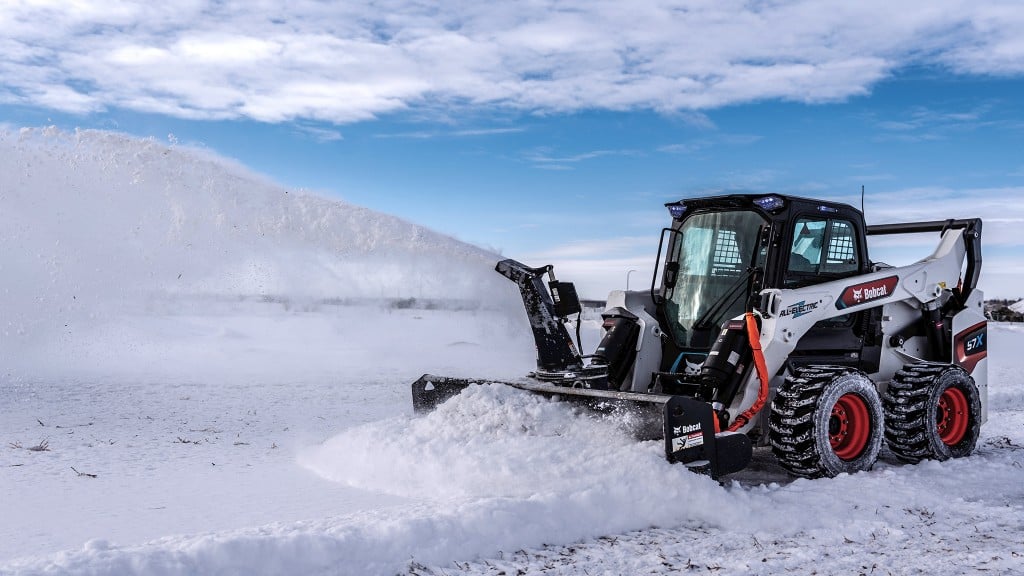 Following the 2022 release of the T7X, the world's first all-electric compact track loader, Bobcat has now unveiled the all-electric Bobcat S7X skid-steer loader.
Like the T7X, the S7X is all-electric. It is powered by a 60.5-kWh, lithium-ion battery, features electric drive motors, and utilizes ball screw actuators for lift and tilt functions.
Together, the battery and electrical powertrain generate incredible performance characteristics with instantaneous torque that is as much as three times greater than traditional loaders. The powerful loader balances sustainability and performance with zero emissions and is equipped to outperform its diesel-powered equivalent.

According to Bobcat, this skid-steer loader offers operators a smooth and comfortable experience with minimal vibration and nearly silent operation.

The S7X can operate for up to 8 hours on a single charge depending on the application, giving most operators more than a full day's work when breaks and downtime are considered. A full charge takes approximately 10 hours.
"As the inventor of the original skid-steer loader, we are excited to take the machine that created the industry and reinvent it all over again," says Joel Honeyman, Doosan Bobcat vice president of global innovation. "The S7X is an incredible product with real-world application that can support operators on environmentally sensitive sites, in noise-restricted areas, and for indoor operation."
Bobcat has once again partnered with Moog, Inc., a worldwide developer of motion control components and systems for industries ranging from aerospace and defense to construction. Bobcat is also continuing to partner with Viridi (creator of Green Machine products) for its lithium-ion battery systems. Bobcat also collaborated with Moog and Viridi through its work on the T7X.
The S7X skid-steer loader is currently a prototype which Bobcat plans to bring to market. Bobcat says it will continue to provide updates as development continues.