Trail King displays diverse trailer options for industry professionals at The Utility Expo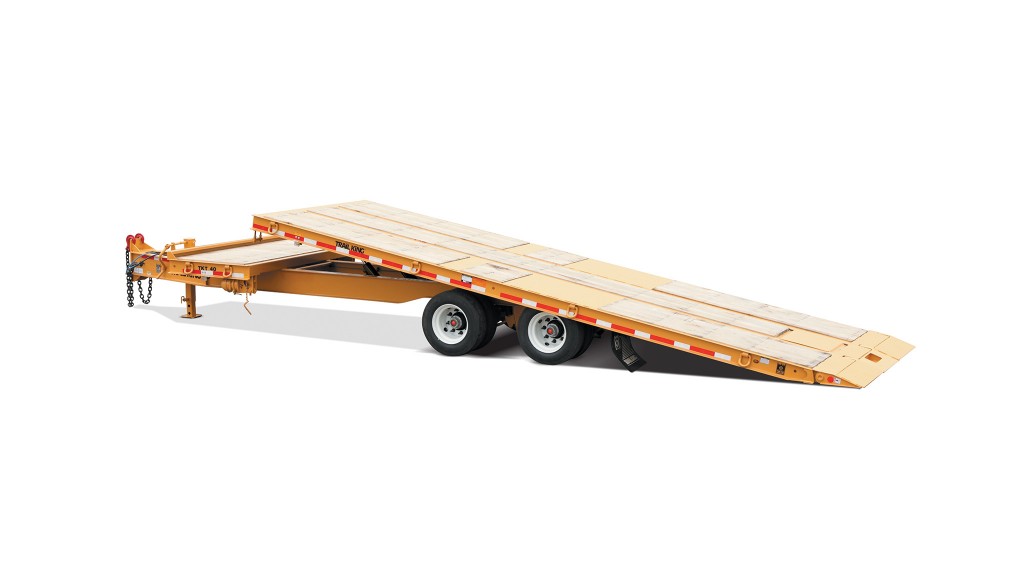 Visitors to the Trail King display at The Utility Expo will have an opportunity to learn about the company's full line of trailers.
The company will show its TK50LP Tag Trailer, featuring a 30-foot overall deck with 50,000-pound capacity, 25K single 2-speed landing gear, a self-cleaning beavertail, and 5-foot adjustable black ladder style ramps with spring assist.
Also on display will be a TKT40LP Tilt Trailer, featuring a 28-inch overall deck with 40,000-pound capacity, 4-inch safety headboard, nine pairs of D-rings, lockable toolbox, and safety chains with hooks.