Material handling trailers from Trail King lighter, stronger, and cleaner dumping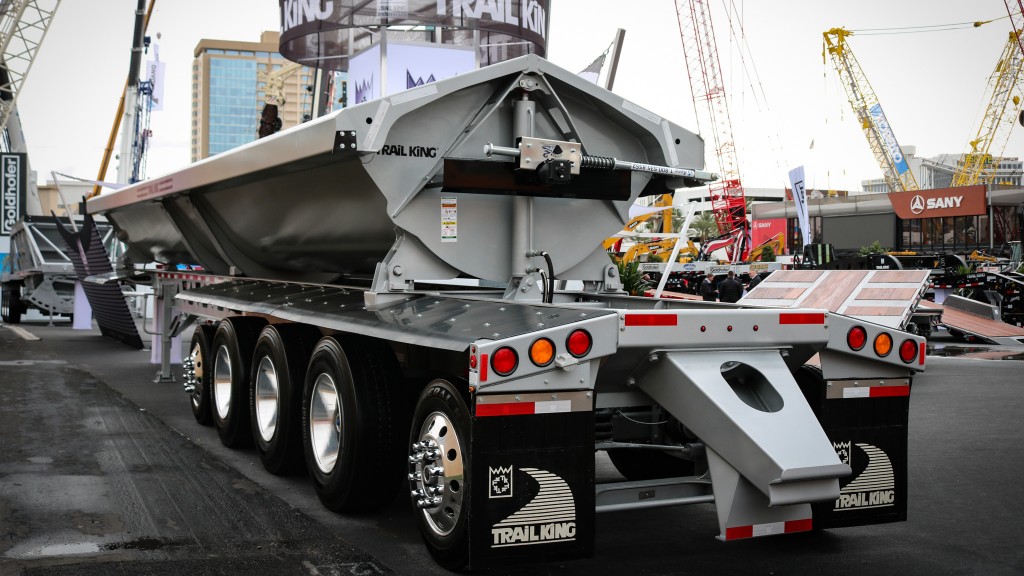 Trail King has updated two of its material hauling trailers, both of which were on display at CONEXPO-CON/AGG 2023. The company improved its Steel Side Dump and Bottom Dump products to handle a range of loads.
The Trail King Steel Side Dump features a two-piece rolled tub design that delivers a fast and stable unloading process which ensures material is dumped further away and eliminates carry back. Main frame I-beams are constructed of one piece web and flange material, giving the trailer rugged strength and durability for handling tough loads.
The rolled tub is abrasion resistant and saves weight. Its new geometry increases tub-to-truck clearance when dumping, improves cycle stability, and provides better rear-view visibility. Fewer weld seams reduce the likelihood of cracking.
Trail King added an additional centre tub pivot to provide a smoother dumping process and increased stability with no wheel hop at the end of the dump cycle, while maintaining a dump angle of 41 degrees.
Maintenance is simpler thanks to a standard removable drop-in kingpin, greaseless bushings, and bolt-on parts.
Meanwhile, the Trail King Bottom Dump trailer has been engineered lighter than ever before while remaining strong and rugged. A lightweight cross-bracing and gusset design minimizes twisting and flexing in critical stress areas, while delivering maximum weight savings and increasing payloads.
A spherical full oscillating fifth-wheel plate with chrome bushed design reduces trailer stress and extends service life of the tractor and frame.
The gate works faster and can handle greater capacity thanks to the addition of a 60-gallon air reservoir. The large 11-foot, 6-inch clam with overlapping knife edges ensures full closure of the gate. Continuous hopper slopes with a 54- by 99-inch hopper opening deliver complete dumping and reduce material buildup areas.
A heavy-duty gate stop increases productivity and greater output with faster cycle times, along with a recently modified easy-to-use gate limit setting conveniently positioned with six adjustable locations.
Related Articles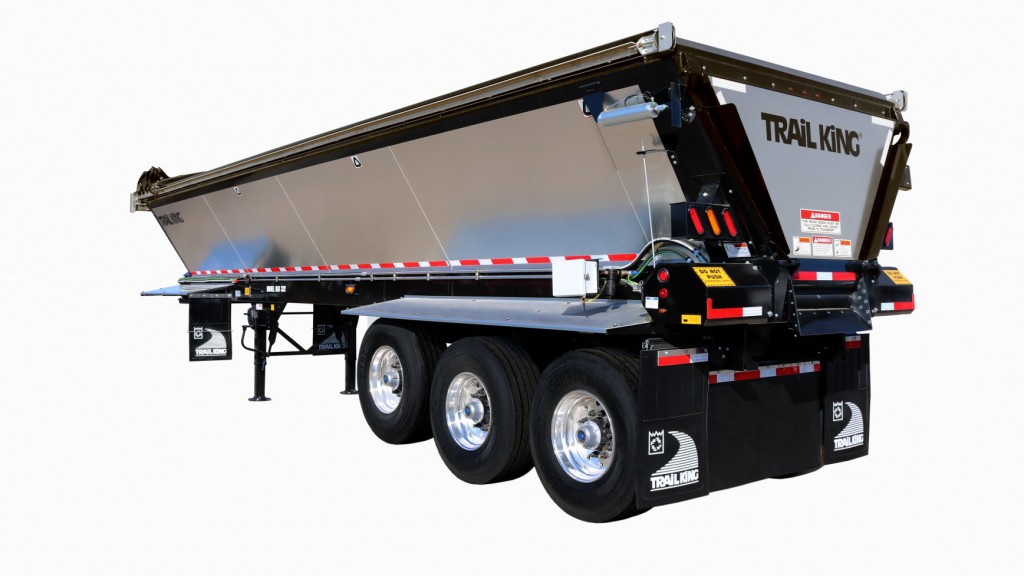 Trail King appoints Ty Hanten as new vice president of sales and marketing