Compete to be one of B.C.'s top crane operators at Falcon Equipment's 2023 rodeo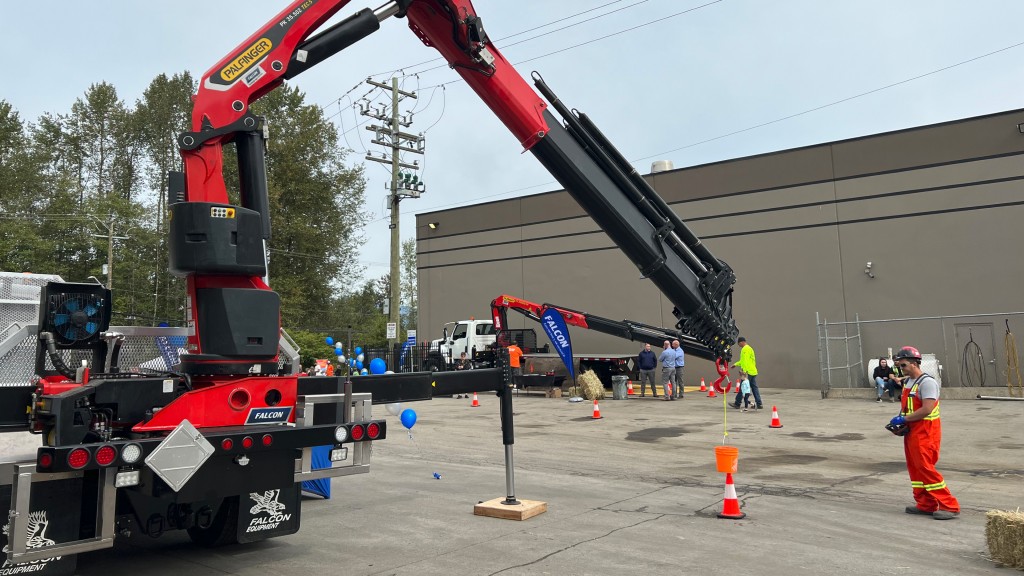 Want to show off how talented of a crane operator you or your operators are? Falcon Equipment is hosting the Falcon Crane Rodeo on September 16, 2023. The event is hosted at Falcon Equipment's Surrey, British Columbia, branch.
The event will kick off a stability test demonstration. Afterwards, crane operators will hop into the cab to compete in multiple different games like the crane rodeo, the hook n' hoop challenge, the truck-mounted forklift ring toss, and more. As the event comes closer to fruition, Falcon Equipment will announce more and more competitions.
Falcon Equipment says that this is a fan-favourite event. At the competition, operators and contractors will have the opportunity to learn more about Falcon Equipment and test a variety of Palfinger machines. Visitors can also network with other attendees while crane operators contend to be one of the best in British Columbia.
The Falcon Crane Rodeo only has 30 spots available for competing operators. Registering early will be the best way to secure your spot.
What can the best crane operators win?
Falcon Equipment has secured prizes for the three best crane operators in the competition.
First place prize – Yeti 35 Hard Cooler, Falcon Swag Pack, 2 Yeti Tumblers, $200 cash
Second place prize – Yeti 24 Hard Cooler and a Falcon Equipment Swag Pack
Third place prize – Yeti 8 Soft Cooler and a Falcon Equipment Swag Pack
Along with prizes, Falcon equipment has secured food trucks on site and multiple giveaways throughout the day.
Want to register for Falcon Equipment's 2023 Falcon Crane Rodeo? Sign up here.