CONEXPO 2023 sets the stage for Palfinger's North American expansion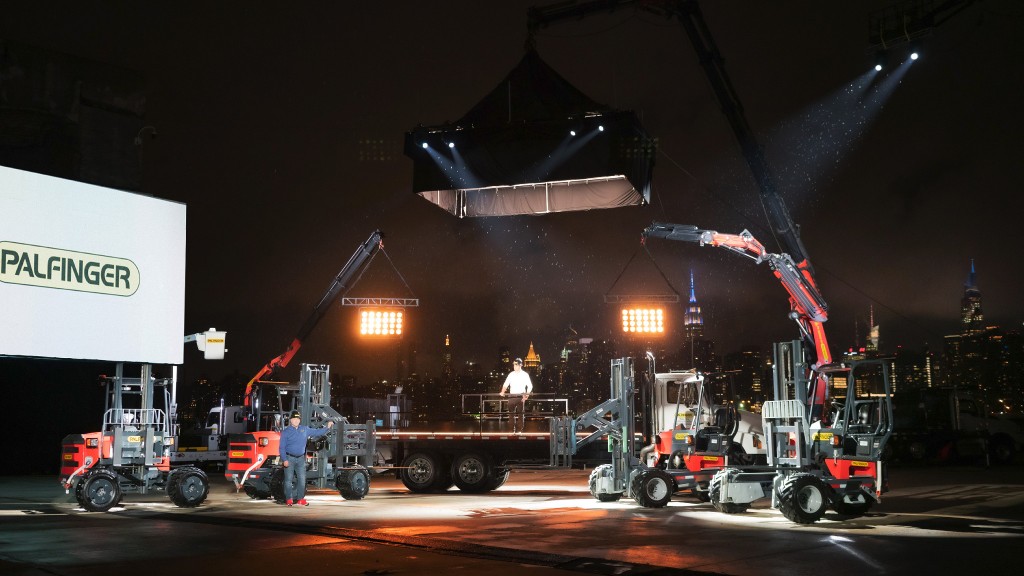 At CONEXPO-CON/AGG, Palfinger will showcase its latest generation of truck-mounted forklifts (TMF), bucket trucks, digital solutions, and more.
Palfinger wants to expand its presence in the U.S. The company already has a sales and service network of more than 1,000 partners, a mobile fleet of over 100 service vehicles, four manufacturing sites, and 13 locations that offer custom solutions.
To further expand its North American footprint, Palfinger will open its regional headquarters in Schaumburg, Illinois, in the second quarter of 2023. Palfinger will also open an integrated demonstration and training centre at the headquarters. The management team led by Ismael Daneluz, vice president of sales and service in North and Latin America, has been strengthened by five more managers in the areas of operations, HR, procurement, finance, and research and development.
"We are here to stay. We are making this clear with the opening of our new headquarters in 2023. Supported by our absolute focus on our customers, we will use the next five years to significantly grow our market share in all product segments. At CONEXPO-CON/AGG, we are showing what we can do," says Ismael Daneluz.
Technology and equipment for North America's infrastructure
Palfinger combines physical and digital applications to offer its users hardware and software from a single source as well as connected, individually configured products. In doing so, the company is creating an offering geared towards the North American market that increases functionality.
In 2022, the new generation of FHS truck-mounted forklifts was launched. It is built to handle the specific applications and needs of the North American market and includes a full range of forklifts in various configurations.
To strengthen and expand the company's line of aerial work platforms, Palfinger is also investing in solutions that are designed for the needs of North American users. The range of machines includes knuckle boom cranes, bucket trucks, liftgates, timber cranes, hooklifts, cable hoists, service cranes, and more.
Palfinger at CONEXPO-CON/AGG 2023
At CONEXPO-CON/AGG, Palfinger (booth F-9471) will have daily product demonstrations and a meet and greet with Gold Rush star Juan Ibarra from Discovery Channel, who will be exhibiting his new Mack truck equipped with PAL Pro 86 and a service crane.
A highlight at CONEXPO-CON/AGG is the newly launched FHS series of Palfinger truck-mounted forklifts (TMF). Palfinger teams developed them with the needs of users in mind to increase safety, ease of use, and reliability. The FHS series of forklifts in the 5,500-pound capacity class are available in four configurations: standard, standard reach, 4-way, and 4-way reach, with ten- or twelve-foot masts.
Palfinger will be also presenting knuckle boom cranes at the show. Palfinger's line of knuckle boom cranes covers a large spectrum of working capacities. Palfinger cranes are lightweight and utilize safety systems and a range of other Palfinger add-ons. New TEC series cranes are in development and will be introduced to the market soon.
At CONEXPO-CON/AGG, Palfinger is also presenting some of their bucket truck models including their eDrive solution. The technology works to operate the truck economically, energy-efficient, and emission-free.
The PAL Pro mechanics trucks on display are true crane bodies designed for professional field mechanics. They are able to handle the forces exerted by a Palfinger service crane and serve as an efficient mobile workshop for servicing heavy equipment.
Related Articles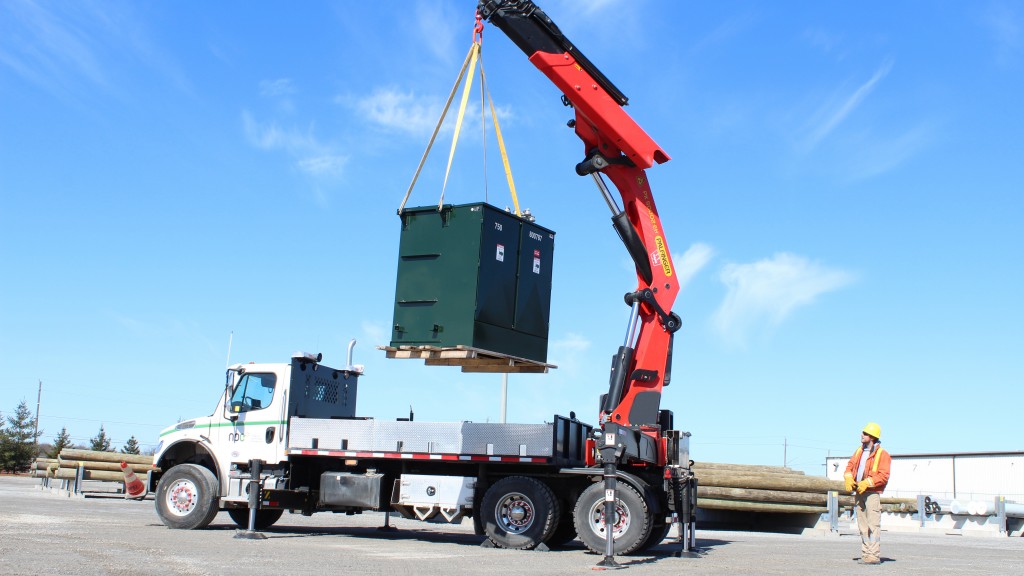 Palfinger appoints Ismael Daneluz as North American vice president of sales and service