Rototilt expands range of tool attachment frames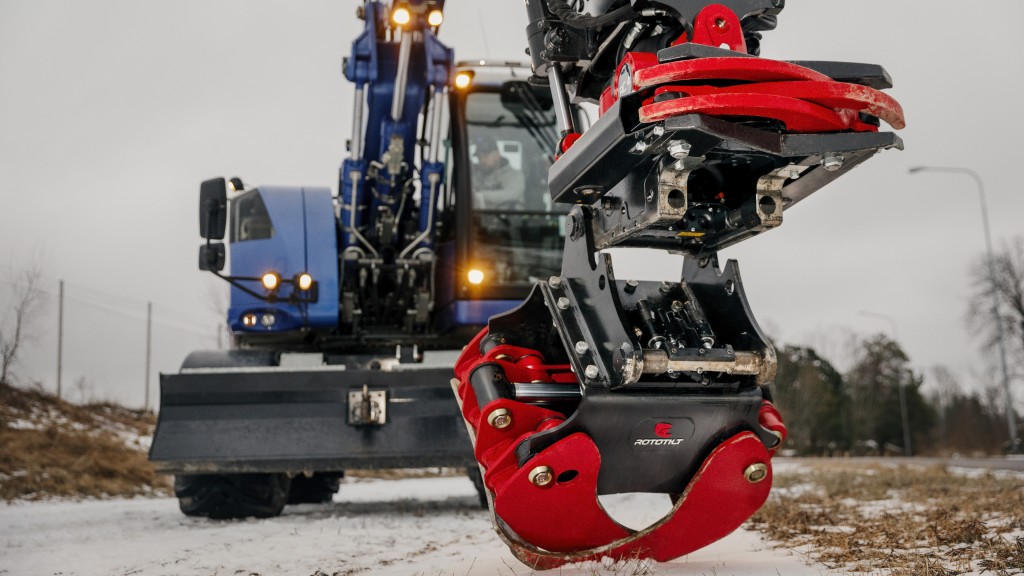 The tool attachment frame is the link between a work tool and the excavator's machine coupler or tiltrotator. It helps make the entire chain work. Rototilt is launching its next generation of tool attachment frames. They are launching a total of four new tool attachment frames in 41 variations in order to match the vast majority of hole patterns on the market.
"Although the tool attachment frame is somewhat hidden away in the tiltrotator system, it is key to making the entire system work," explains Jörgen Bergfors, product specialist at Rototilt. "For users of QuickChange in particular, it is important for us to create a durable and flexible solution. We have really listened, and this investment is enabling us to meet the need for significantly more work tools and areas of use. The attachment frames for certain tools will also offer a 6° compensation to work optimally below our tiltrotator."
In addition to a wider range for end users, the new generation is also offering new benefits for Rototilt dealers. The new tool attachment frames have the same basic design in both the standard configuration and with QuickChange.
"Our dealers will be able to stock fewer basic models and still easily create multiple different variants," says Jörgen.
And increased number of models for heavier work
In addition to tool attachment frames for service tools, Rototilt is releasing more variants for heavy work, which are especially useful for demolition. These include a version without a base plate, which can potentially be welded directly onto heavy work tools.
"With our fully automatic quick coupling system, QuickChange, the excavator operator is able to detach and attach the tiltrotator very quickly, as well as switch to heavy tools such as hammers and sorting grapples. The weldable tool attachment frame will generate considerable benefits for our users in the demolition segment," says Jörgen.
As tool attachment frames are connected to the Open-S standard, end users can also combine Rototilt tool attachment frames with machine couplers and tiltrotators that also use the same standard. This makes it possible for work tool manufacturers to prepare their products for QuickChange, adds Jörgen.
"This is good news for anyone who uses couplers, work tools, or tiltrotators within Open-S," says Bergfors. "Other manufacturers of work tools, for example for the demolition sector, will also be able to offer this as a package to their customers."
Sales of the new generation of tool attachment frames are scheduled to launch in autumn 2023.
Company info
441 Henry St, Unit 1
Brantford, ON
CA, N3S 7V6

Website:
rototilt.com
Phone number:
519-754-2195
Read more