Rototilt invests in tiltrotator assembly at Ontario facility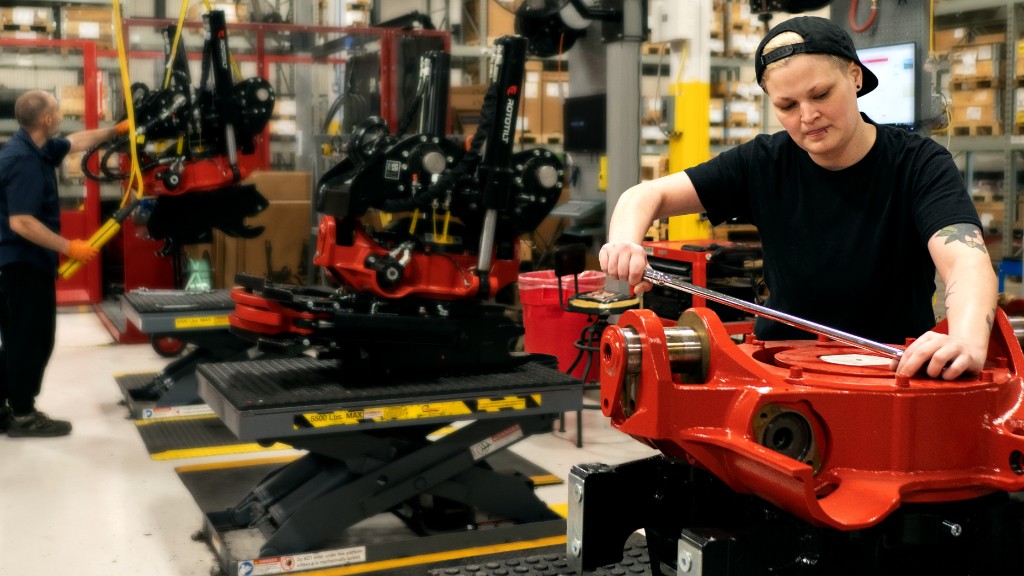 Rototilt Inc. has invested in its final product assembly in Canada. The investment is a strategic step for tiltrotators in the North American market.
"This enables us to assemble any tiltrotator configuration according to our customer requirements, and with a shorter delivery time. Tiltrotators are becoming more widely accepted in the industry, and by having North American assembly we can effectively supply the domestic market," says Country Manager Chris Copeland.
Rototilt develops tiltrotators, machine couplers, and work tools for a safer environment for machine operators. Rototilt products have been represented in Canada and Brantford since the early 1990s.
"Most of those who have tiltrotators say that they will never work without one," says Copeland. "We see great potential for the North American market and in the last three years we have started to notice a snowball effect with a significant increase in demand for our products."
"With a greater customer base comes a greater demand for special configurations, and now we can respond more quickly with the right mix of products," continues Copeland. "We don't want to have fully built products waiting on a shelf – our main strategic objectives with the final assembly are about being flexible and reliable, providing customers with faster deliveries than ever before."
The idea of a final assembly and a testing facility came to a reality in 2019 when Rototilt moved into the current premises in Brantford. Thanks to the market growth in North America in recent years, Rototilt has since expanded its premises from 17,000 to 23,000 square feet.
"We plan to hire at least three additional people in order to increase our capacity and satisfy the market demand," says Copeland. "Since moving to our new facility we have developed a new team of people to start up the assembly function. Since then, they have gained factory training, and valuable expert knowledge in not just the products, but more importantly the processes necessary to assemble them to the same high standard as those coming out of the factory in Sweden. Having the assembly function in-house has had the added benefit of allowing us to expand our spare parts department – an important aspect of our customer service. From the Brantford facilities, we can deliver parts to customers in every corner of North America within one to two days."
All of Rototilt's tiltrotator models from R1 to R8 models are fully assembled in Brantford. The new RC9 will soon join the production line as well.
"We are convinced that the RC9 will become a popular product for the North American market," says Copeland. "It will change the way a 40-ton machine can be used. Especially with higher fuel costs, energy efficiency will become increasingly important for all types of machines."
Company info
441 Henry St, Unit 1
Brantford, ON
CA, N3S 7V6

Website:
rototilt.com
Phone number:
519-754-2195
Read more
Related Articles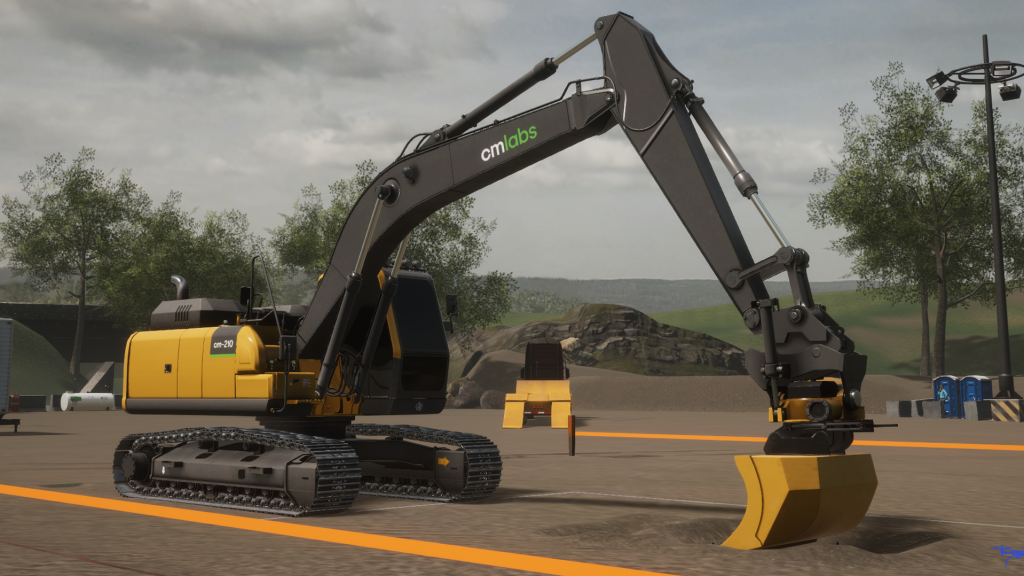 CM Labs' new attachment module enables tiltrotator and grapple simulation training