Volvo sees electric trucks gain traction worldwide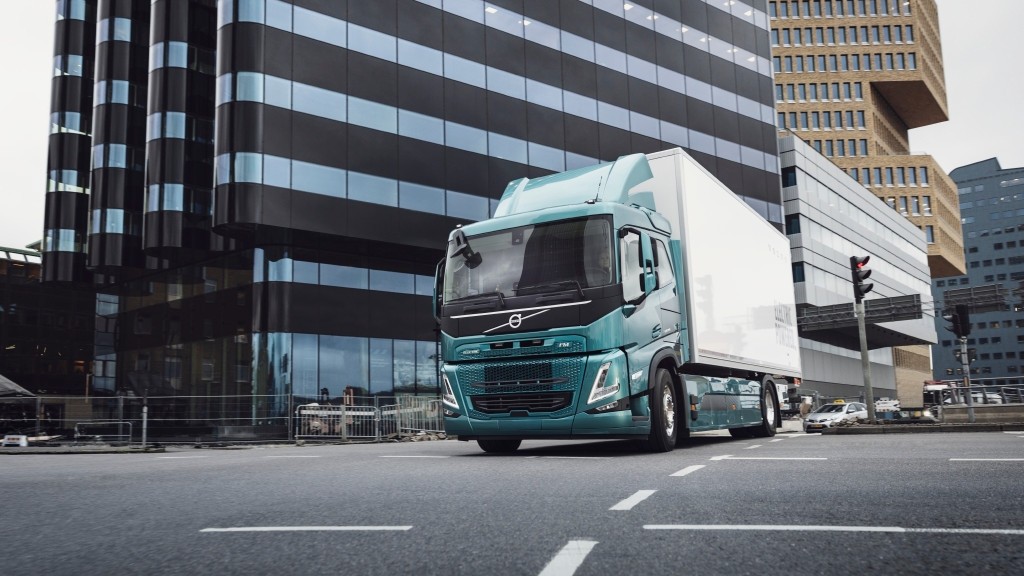 Volvo Trucks has sold almost 5,000 electric trucks in about 40 countries. Now, its electric product range is being made available in markets like Asia, Latin America and Africa.
During the first quarter of 2023, a total of 600 electric trucks weighing 16 tons and more were registered in Europe – more than four times compared to the same period in 2022 (134).
"Our commitment to sustainable transport is clearly paying off. We are determined to work closely together with our customers to decarbonize truck transport," says Roger Alm, president of Volvo Trucks.
The markets with the most electric trucks registered overall (including all brands) during the first quarter of 2023 were Germany, France, the Netherlands, and the U.S.
Volvo Trucks saw a strong increase in new truck orders during the first quarter of 2023. A total of 486 electric trucks were ordered, which is an increase of 141 percent compared to the same period in 2022. Most of these orders came from countries in the northern part of Europe, including the Netherlands, Germany, Norway, and Sweden.
After launching its first electric truck in 2019, Volvo Trucks has sold almost 5,000 electric trucks in about 40 countries – mainly in Europe and North America, but also in countries like Australia, Chile, and Morocco. During 2023, the company will start to sell electric trucks in South Africa, South Korea, India, and markets in Latin America.
Last year, Volvo added the three most popular 44-ton heavy-duty trucks to its electric lineup: the Volvo FH, the Volvo FM, and the Volvo FMX. With these new additions, Volvo Trucks has six electric truck models in series production.
Currently, Volvo Trucks is scaling up production of electric trucks at three plants: in Gothenburg, Sweden; in Blainville, France; and in New River Valley, U.S. In the third quarter of 2023, serial production will also start at Volvo's largest factory in Ghent, Belgium.
Thousands of public charging points for heavy trucks will be needed to scale up the volumes of electric trucks. Volvo Group will, together with Daimler and Traton, build at least 1,700 green energy public chargers all around Europe. The group is also investing in a charging corridor in North America.
Volvo Trucks is aiming for 50 percent of global sales of new trucks to be electric in 2030, and 100 percent to be net-zero emission by 2040.