Rototilt adds two models to new tiltrotator series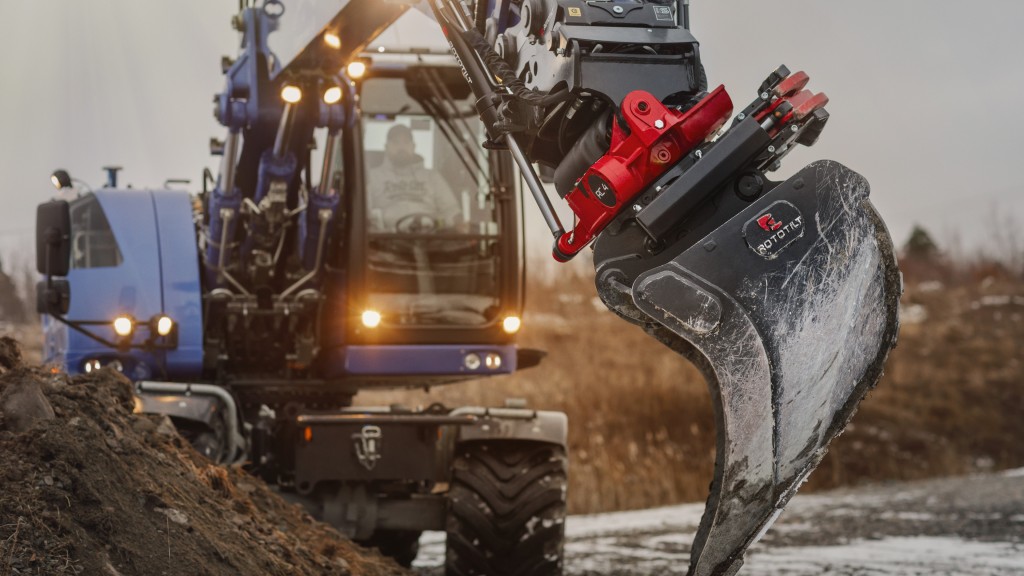 Back in the autumn of 2022, Rototilt launched its Rototilt Control concept featuring tiltrotators, joysticks, a new control system, and a remote support app. Several months after the launch, the manufacturer has expanded the number of tiltrotators in the RC series.
Rototilt's R4 and R8 tiltrotators will gain counterparts in the RC series launched at bauma. These new models will bring Rototilt's RC series to machines weighing between 10 and 43 tons. According to Sven-Roger Ekström, a product manager at Rototilt, the R4 has historically been one of the more popular Rototilt tiltrotators.
"We started in the mid-range but are now expanding the concept to encompass both bigger and small machines," says Ekström. "Today we are delighted to offer increased energy efficiency and an improved driving experience for a wider range of machines and users."
The new tiltrotator series features a pressure-compensated hydraulic system which delivers greater energy efficiency than predecessors and enables more controlled excavation movements.
"Users will find that it is easier to use the tiltrotator thanks to optimized simultaneous operation and the ability to precisely control its functions. With the new hydraulics, we have also improved the options for using work tools under the tiltrotator that are very demanding on the hydraulic flows," adds Ekström.
Company info
441 Henry St, Unit 1
Brantford, ON
CA, N3S 7V6

Website:
rototilt.com
Phone number:
519-754-2195
Read more