Minnich Manufacturing launches lower-cost concrete drill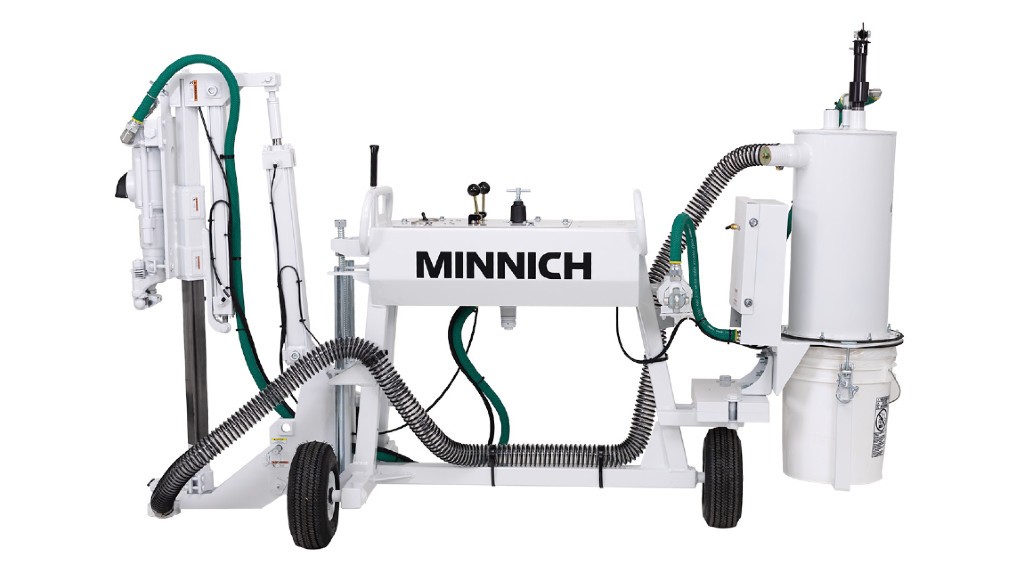 Minnich Manufacturing has redesigned its A-1C dowel pin drill to offer concrete contractors the same performance at a more affordable price point.
"We're excited to offer a quality drill for customers who need a basic option. We're proud of our higher-end products, but some road-building contractors simply don't need all the bells and whistles that accompany them. The A-1CL is for them," says Rob Minnich, president/CMO of Minnich Manufacturing. "The Minnich quality our customers know and love is still there, just with fewer features than the original A-1C."
The A-1CL dowel pin drill is a lightweight, on-slab drill that offers horizontal, vertical, and 35-degree stitch and skewed drilling positions. The drill is maneuverable but does not include a formal steering system. The A-1CL nomenclature refers to its lightweight design, weighing in at 350 lbs.
The A-1CL reaches a maximum drill depth of 18 inches with an under-collar drill steel length of 24 inches. The A-1CL requires 92.2 SCFM and 120 PSIG of pneumatic power. Once available, the A-1CL will come in four different drill widths, 48 inches, 36 inches, 30 inches, and 24 inches.
The optional Minnich dust collection system can be mounted directly to all Minnich dowel drill units, including the A-1CL for reduced debris on the job site and in compliance with OSHA regulations.
Concrete dowel pin drilling is an integral part of road construction projects. For these jobs to stay on time and under budget, the dowel pin drilling component must move along efficiently and safely. Minnich's A-1CL dowel pin drills offer a faster, more accurate, and safer alternative to hand drilling at a lower price than many other on-slab options.