Hilti expands Nuron battery powered platform with concrete and other tools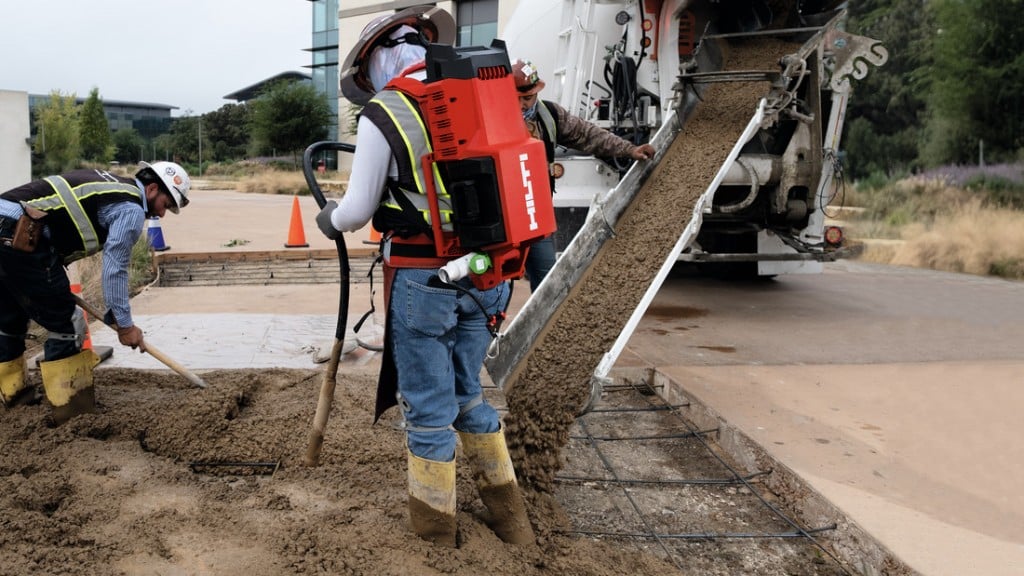 The Nuron platform, Hilti's advanced lineup of battery-powered cordless tools, has expanded to more than 100 different units thanks to the most recent additions announced at World of Concrete.
More than 30 new tools will be added to the portfolio in 2023, the company announced, adding to the 70 already on the market. Those tools include a number that target the concrete sector, while others are of interest to a variety of other trades across the construction field.
At World of Concrete, the latest Nuron additions included the DSH 700-22 rear-handle cordless cutoff saw, the NCV10-22 Ultimate concrete vibrator, and the NCV 4 -22 Pencil concrete vibrator. Also introduced was the SB 6-22 wide mouth cordless band saw.
For concrete contractors, the vibrators are able to provide the same level of vibration as contractors can expect from gas-powered backpack vibrators while removing the fuel and fumes from the equation. The design is intended to be lighter than traditional gas backpack vibrators, and includes such features as a whip support system to reduce user fatigue. The motor is installed in the vibrator head, so that there is little drop-off when it's inserted into the concrete.
Hilti says that the Nuron battery is capable of vibrating up to eight trucks of concrete.
The DSH 700-22 cutoff saw, like the vibrators, also removes gas powered units from the job. All of the Nuron tools are powered by 22V Li-ion batteries that deliver optimum power-to-weight ratio for drilling, driving and cutting jobs, Hilti says. In addition, Nuron's new electronics provide insights on battery and tool use and empowering proactive tool crib optimization. Nuron provides upgraded durability and cordless battery performance monitoring with a built-in battery health tester, sealed electronics, shock absorbers, and reinforced housing to better protect against the toughest job site conditions.
Hilti diamond and carbide blades and drill bits are designed specifically for Hilti Nuron cordless tools to increase system performance or extend the life of the power tool accessories. When Nuron tools and accessories are combined, they enable job sites to work faster, harder, and more efficiently to stay on schedule and budget.