Concrete pumps and mixers the focus for Mack at World of Concrete 2023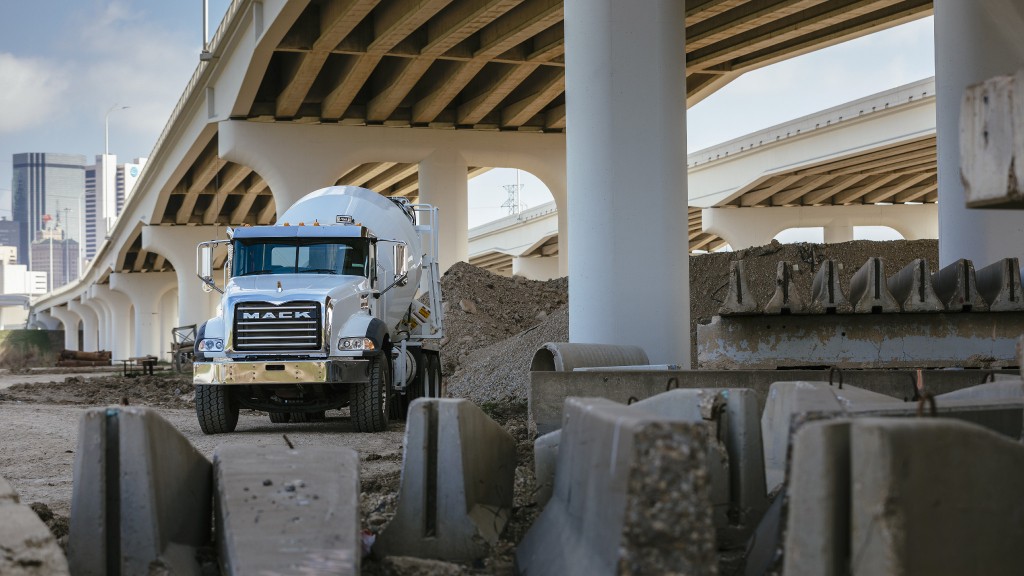 Mack Trucks will spotlight a Mack Granite mixer, a Mack TerraPro concrete pumper, and a Mack MD7 dump model at World of Concrete 2023, Jan. 17 to 19, in Las Vegas.
The Mack Granite and Mack TerraPro models featured in the booth are equipped with the MP7 engine and are supported by Mack GuardDog Connect telematics. The telematics system proactively monitors the truck to help maximize uptime and prevent unplanned visits to the dealer. GuardDog Connect enables the quick diagnosis of issues, proactive repair scheduling, and the confirmation of parts, all while the truck remains on the job.
As part of the Mack GuardDog Connect bundle, users can make parameter updates and software updates remotely through Mack Over The Air (OTA) remote programming. Mack OTA is free for the first two years of ownership and can be extended by subscription following that time period.
The MD7 featured in the Mack booth at World of Concrete is equipped with the Allison 3000 RDS six-speed transmission for applications demanding additional power but in a medium-duty vehicle.
Mack Trucks will also make a product update announcement during World of Concrete. The announcement will take place at 9 a.m. PST, on January 17.