Minnich Manufacturing steps into a new era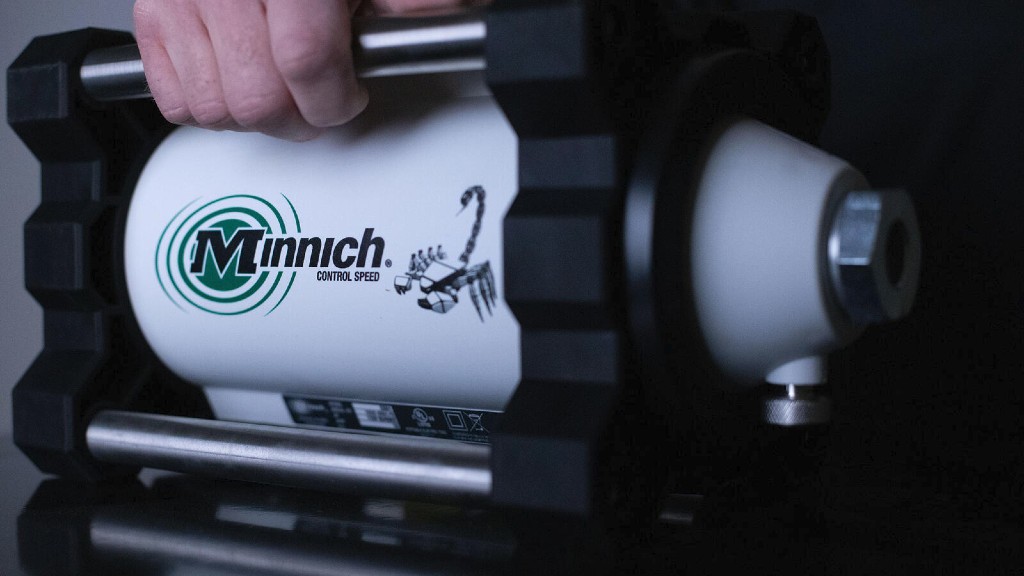 Minnich Manufacturing has unveiled a new brand look. The new branding aims to showcase the evolution of Minnich equipment and the Minnich brand. The rebrand introduces a new company logo, product branding, and company values that nod to Minnich's 55-year history. The inspiration behind the rebrand is the expansion of Minnich's product lines.
"We've evolved over the years and want our brand to reflect that. We still design and manufacture concrete vibrators, but we've expanded to include flex shaft vibrators and concrete drills," says Rob Minnich, president/CMO of Minnich Manufacturing. "As we move forward, we'll continue to innovate. Now, our branding will be up to par with those innovations."
Minnich Manufacturing was founded in 1968 to convert concrete paving machines from high-cycle vibrators to hydraulic vibrators. The previous logo included emanating rings, which represented the ripple effect of vibrators. The company's product line expands beyond the vibrator product line and vibrator monitoring system to include dowel-pin drills, a dust collection system, and an upright, lightweight utility drill. The rebrand better represents Minnich's products. The brand colour palette will remain with black, green, and white at the forefront and grey, orange, and yellow to support.
Alongside the new company logo, the Hornet, Twister, and Stinger product logos have been updated to match the new aesthetic. The icon-centric logos make it easy for contractors to recognize the Minnich brand.