How Bobcat's battery-electric CTL could help improve sustainability in construction
bauma 2022 presentation reviews how the T7X can aid in the drive to zero emissions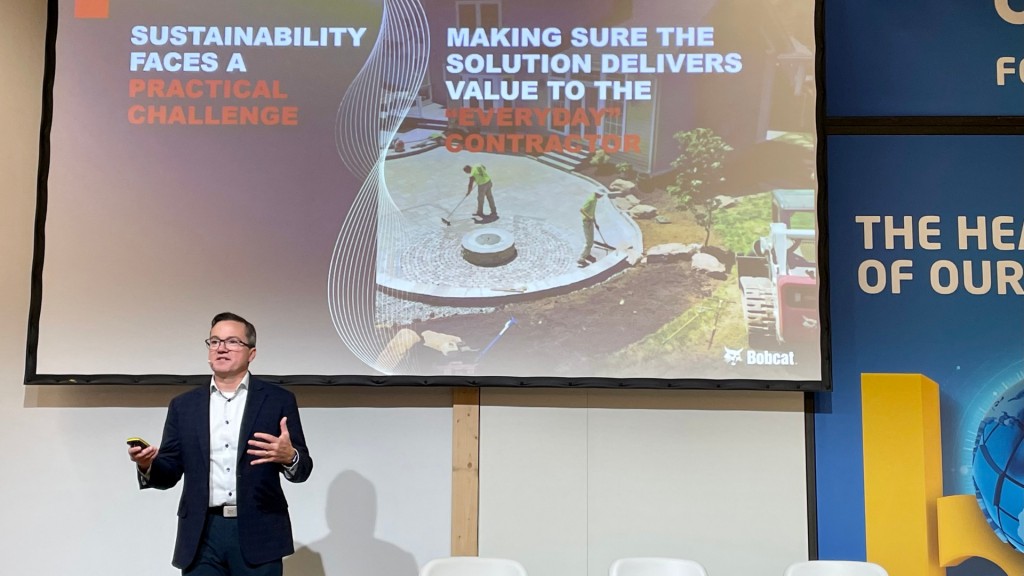 Bobcat recently released its first all-electric compact track loader, the T7X. Taking a new approach to battery-electric machine design, the T7X is a step forward towards sustainability in the construction sector, a benefit highlighted during a key presentation during bauma 2022.
Doosan Bobcat Vice President of Global Innovation Joel Honeyman spoke about the T7X development on the bauma FORUM stage as part of the key topic "The Way to Zero Emissions." Honeyman spoke on how the T7X is capable of transforming the job site and encouraging sustainability in the industry.
"The T7X compact track loader is a technological feat for Bobcat and the industry," said Honeyman. "Operators who drive these machines are excited about the exceptional power, response time and performance that matches or exceeds the diesel machines they are accustomed to operating, but with no emissions and quiet operation."
Initially introduced at CES 2022, the T7X is entirely electric, eliminating both the diesel engine and the hydraulic systems that would normally be part of a compact track loader. Instead, it uses electric actuation and propulsion systems, removing a range of potential maintenance and environmental concerns from its operation.
Bobcat says the T7X meets customer needs by offering a more environmentally friendly product while also providing operators a greater amount of power and performance, being able to deliver full torque at any time. Up to 80 kW of power, the equivalent of 107 horsepower, can be provided to the drive, lift and tilt functions as needed, without the lugging that diesel engines sometimes experience.
"The obvious benefit of the T7X is the fact that it produces zero emissions," Honeyman said. "The additional benefits that operators may not immediately realize is the machine is built for power and ultra-quiet comfort."
An additional benefit is the reduction of operating costs - Bobcat says the T7X requires about a tenth of the costs for an equivalent diesel hydraulic machine. The machine offers up to four hours of continuous operation, or more with intermittent job site use, and can recharge from a standard 220 V outlet.
Related Articles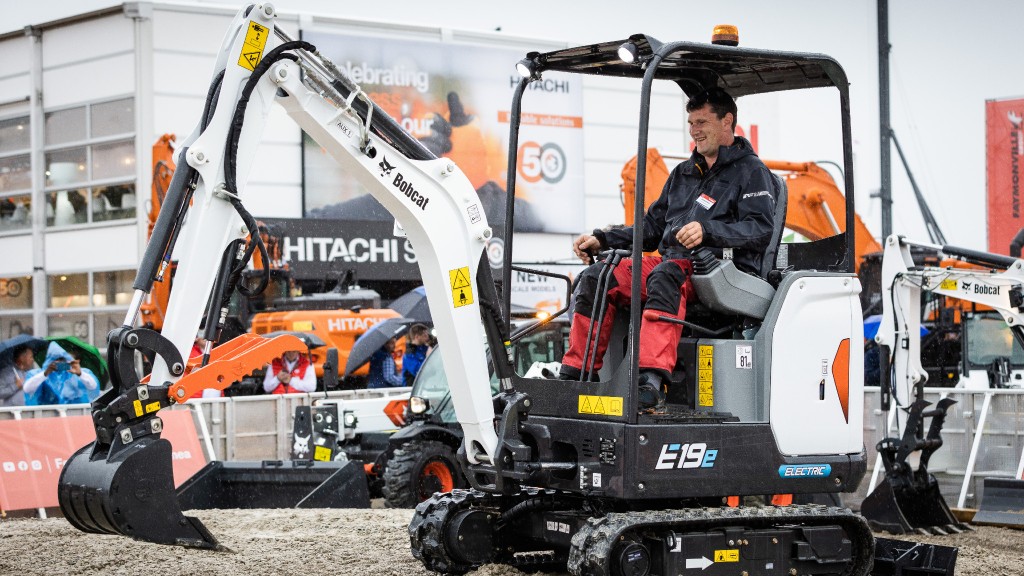 Bobcat adds third compact excavator to its battery-electric fleet