How one Kelowna contractor embraced technology to expand and succeed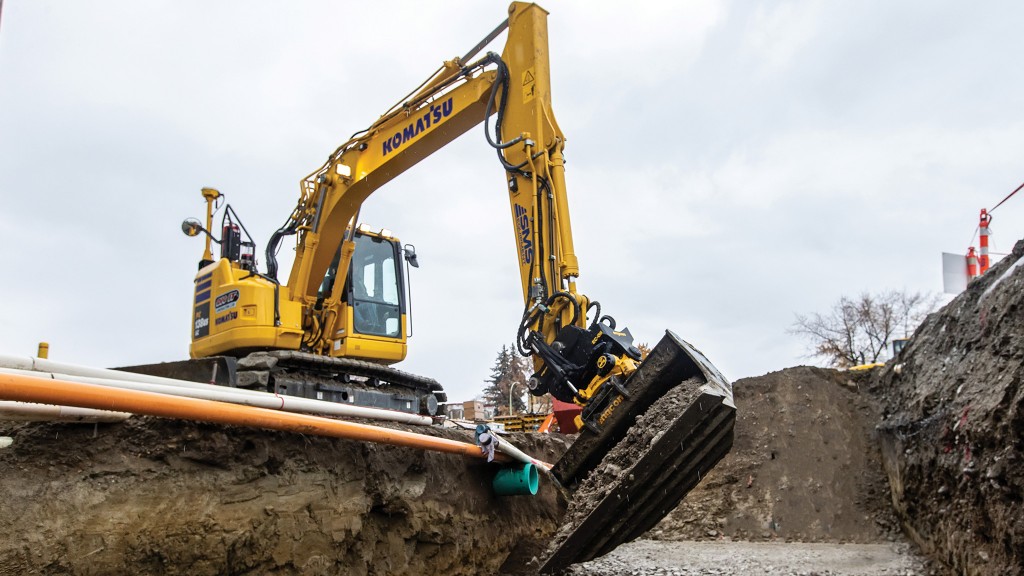 Earthmoving and construction have changed a lot in recent years, and it can be challenging for contractors to keep up with that pace of change. In some cases, though, that change is embraced and becomes part of a company's identity.
That is how Dig It Contracting has handled change – by jumping in willingly and taking advantage of advancing technology to improve its ability to service local clientele in British Columbia's busy Okanagan Valley.
Based in Kelowna, B.C., Dig It has been in business for around 15 years and, according to owner Dwayne Flett, had been a plan he'd conceived in childhood when he had a passion for heavy equipment and trucks.
"Dig It started, I guess ultimately, when I was a little boy playing in the sandbox, and I just never really got out," Flett described. "Something I've always been passionate about is equipment - I love equipment, and I just took it to the next step."
Since its inception, Flett has grown Dig It Contracting and moved into a variety of construction segments. Today the company has a mixed fleet of heavy equipment and prides itself as a one-call solution for water and sewer work, power and cable installation, curb and gutter work, and more.
Technology a key approach for excavation today
As the company grew, Flett started to recognize that the adoption of technology was key to expansion in today's markets. The availability of these new approaches, combined with the overall labour landscape in construction, made technology an important way to meet the requirements of more and larger contracts.
"In the paradigm that we're in at this point with labour shortages, I believe that technology is going to be the only way that we're going to be able to move forward," Flett described. "Our labour pool is shrinking. I think technology is going to help fill that gap."
That knowledge has driven Flett's decisions on equipment purchases for Dig It Contracting in the past few years, and a strong partnership with his dealer, SMS Equipment, combined with a desire for more technology has led to Komatsu machines becoming a central part of Dig It's fleet.
Flett was facing challenges with aftermarket technology on an excavator when Jeff Martin, Smart Construction representative, and Steve Ten Veen, sales representative, dropped by for an SMS Equipment site visit.
"Steve and I were coming by doing some customer visits, and [Flett] was running technology on one of his excavators. They were struggling with a [modelling] application," Martin said. "We suggested a different way of utilizing the technology he was using."
Dig It was working on a highly technical project at the time, much of it slope work that could be done only once – there were no opportunities to go back, so the model had to be perfect. SMS Equipment suggested a unique package involving an Engcon tiltrotator with grade beam, pallet forks, and sorting grapple, and aftermarket technology. It worked, the job got done, and Dig It started looking more closely at how it used technology, such as machine control, on its jobs.
"A lot of our customers are repeat customers because they see the benefits of technology," Flett noted.
One such client had Dig It handle a large commercial project and then, knowing the quality of the work and the benefits of Flett's technology approach, brought them in for a large home build.
"It's a big project, complete with a basketball court, detailed footing package – it's a very complicated technical dig," he related.
Flett's decision to expand his fleet of more than a dozen machines with Komatsu equipment has helped with the growth of Dig It's technology focus – a trio of Komatsu purchases have taken advantage of the company's intelligent Machine Control system. The contractor has added a PC290LCi-11 excavator, a PC360LCi-11, and a D51PXi-24 dozer, all with integrated technology.
Machine control makes a big difference for excavation work
Having machine control included on the machines makes a huge difference, Flett noted. On the house job, for example, the Komatsu PC290LCi is able to load all of the data for footings, loading pads, and other details into the system and present it on the operator's screen, making it much easier to hit the necessary design grades every time.
Komatsu's iMC machines integrate 3D design data fully into the machine, allowing operators to work more efficiently on every pass. That gets to finished grade much faster, and assists operators for both training and getting the job done.
"It's right in the machine, so I don't have to go out of my machine to look at my blueprints or talk to the general manager on site. It's all there. It's a one-stop-shop, and it's exactly what I'm looking for," added Cole Kendall, general manager for Dig It Contracting.
It was important having a strong dealer partner to make the transition to greater technology use, and working with SMS Equipment made that much easier, Flett said.
"SMS has solutions, and Dig It is all about solutions, so when I look at another company that's like-minded in being able to have solutions, that means a lot," he described. "SMS really did tailor a solution for the technology that we needed to move forward."
Having higher levels of integrated technology on his machines adds a variety of benefits for Dig It and its employees, Flett noted.
"Costs are creeping up all the time . . . being able to be on grade all the time, you aren't moving material twice unnecessarily. You know where you are all the time," he said. "You may be the best operator in the world, but you can't see where the corner of the building is or what grade you're at. A lot of old timers will say 'a good operator can hit grade.' If he's got a grade stake - but when the grade stake got knocked over by the truck driver, where are you at?"
Time savings keeps Dig It on schedule
Time savings are also a big part of the benefits of adding machine control technology to Dig It's inventory of offerings, Flett added. "The schedule is always important, so to be able to stay on that schedule, I feel technology helps us with that because we're not waiting for stakes . . . we don't need layout, we don't have to wait for the surveyor to come in. We've got proper set-up from the get-go and we're ready to roll from start to finish."
Looking forward, Flett said that Dig It's experience and embracing of new approaches to construction will help it along in a continually challenging sector.
"As the industry slows down, we're going to be the guys that are cutting edge," he said. "There's nobody who's going to be able to compete with us, I feel."
Related Articles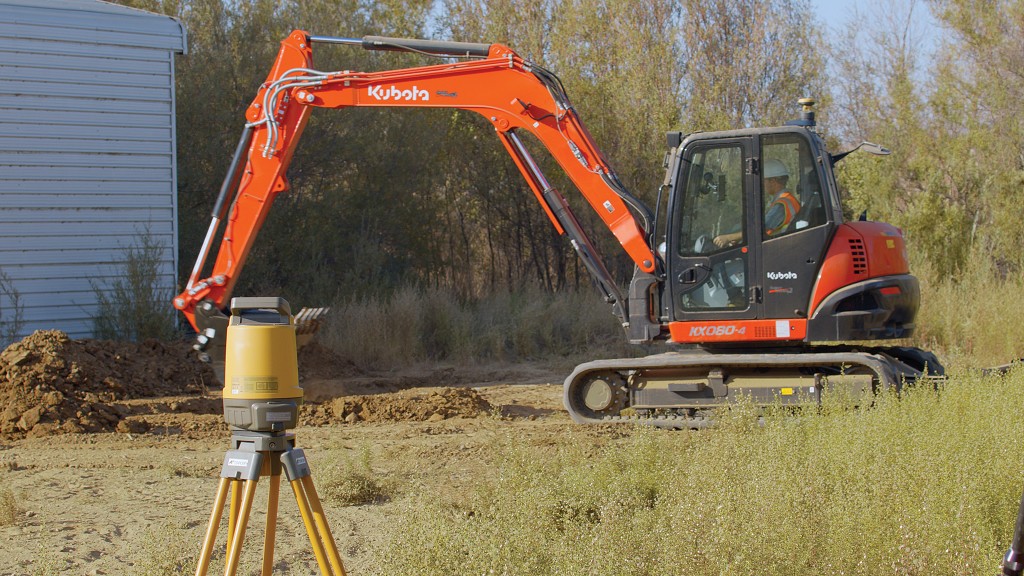 Compact equipment machine control delivers flexibility for dirt businesses